You'll hear a lot about Mexico this year, the country that topped the International Living Global Retirement Index for 2017, with IL's Jason Holland, Don Murray, and Glynna Prentice giving you information about the different locations where you can find your dream retirement overseas.
Today, we're going to look at some of those locations and see the beauty that they offer. I've visited Mexico twice over the past two years, and traveled down the country's Caribbean coastline.
On both my visits, Cancún was my first stop. It's easy to fall in love with the beautiful beaches straight away. And despite the nearby Hotel Zone, the beaches aren't crowded. You can find a spot and enjoy the sands and Caribbean waters without the hustle and bustle of busy towns.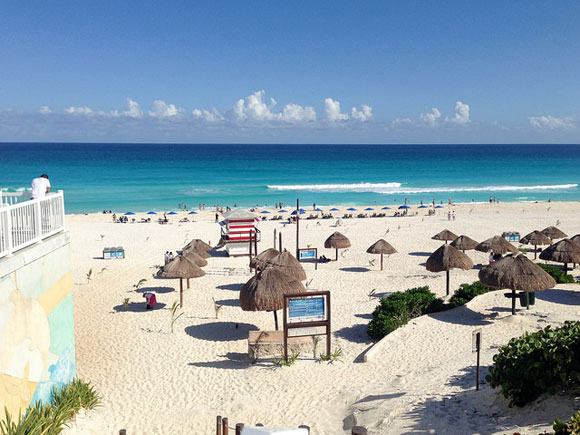 Not only will you find beautiful beaches in Cancún, but you'll also be able to catch a glimpse of the history of the area with nearby Maya ruins. Recommended by the friendly locals I met, the El Rey archaeological site gives a fantastic insight into the history of the area.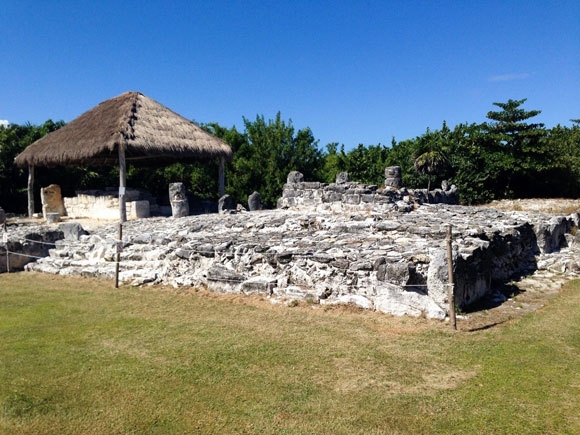 Farther down the coast, you come to Puerto Morelos. It really is a beautiful place to visit. As you arrive into town, you come to a small town square with blooming flowers and shaded areas for shelter from the warm midday sunshine.
On one side, are market stalls selling everything from fruit and vegetables to traditional, colorful clothing. On the other, is the Caribbean…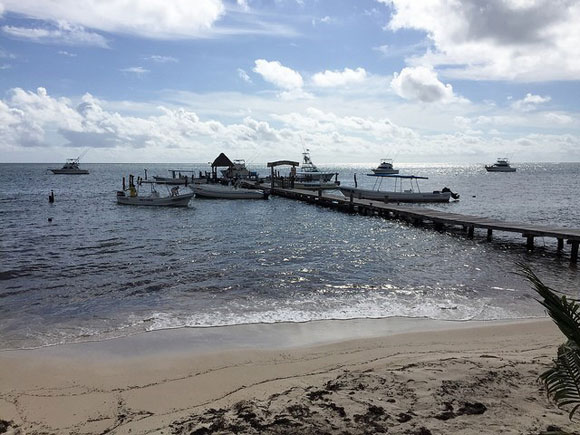 Having seen beautiful Cancún and Puerto Morelos, I wasn't quite sure what to expect from Playa del Carmen farther down the coast. I'd visited before, but it was night time and hard to get a good sense of the area. But this time was different. It was busy but not crowded as I walked down La Quinta Avenida (Fifth Avenue)—a seemingly never-ending street of shops and stalls. But past that, was the beach: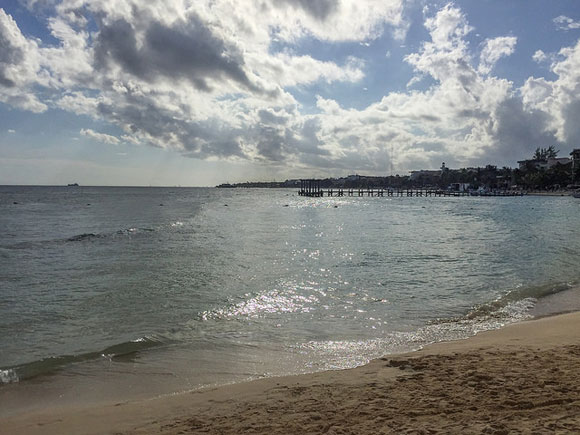 Miles of sand either side, it's easy to get lost in a trance with the beauty of this area. As I walked up and down to see what the beachside shops, bars, and hotels had to offer, I could hear accents from all over the world…American, Spanish, German, and even English.
Another of my favorites was Akumal. As I looked out into the stunning curve of beach and Caribbean, I couldn't help but smile at the beauty of the location. It's a place I knew little about before visiting, but it's now high on the list for a return visit.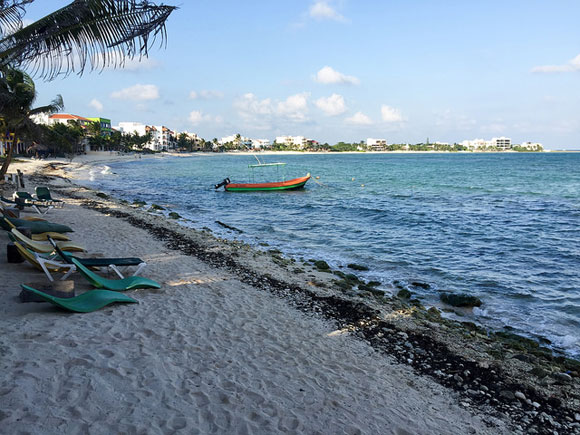 Truth be told, there are so many beautiful places to visit in Mexico, and along the Caribbean coastline like the ones I've mentioned. Whether it's near big-city Cancun, or down the coast near quiet beach towns, there's a place to suit everybody…
Related Articles
Tulum, Mexico: Everything You Need to Know