In Ecuador, there's something for everyone…from the die-hard adventurer who wants to follow the path of British mountaineer Edward Whymper up the slopes of 20,702-foot Mount Chimborazo to those who want to learn firsthand why Charles Darwin's 1835 voyage to Ecuador's Galapagos Islands is called "the most famous few weeks in the history of science."
And then, of course, there's Ecuador's Amazon rainforest, home to one of the planet's most bio-diverse eco-systems and thousands of indigenous people who have lived there for thousands of years—some of whom rarely come into contact with others from the outside world.
You'll find some great cities in Ecuador, too, including Quito. Its Old Town is the largest historic center in the Americas and, along with one more city, the first-ever locale to be designated as a UNESCO World Heritage site. Covering more than 800 acres, you can wander for days amongst ancient thick-walled, tile-roofed colonial buildings, churches, museums, and more…and never be on the same street twice.
Cuenca, a smaller and more manageable city (population about 350,000), is another colonial gem and also a World Heritage site. It's home to as many as 4,000 expat retirees who've flocked here to enjoy the many cultural activities, temperate weather, and affordability of this city in Ecuador's southern Andes Mountains.
In Cuenca's historic center, just two blocks from Parque Calderon, you can buy a two-bedroom/two-bathroom apartment for just $80,000. And that comes with gorgeous views of the city's iconic red tile roofs and the blue domes of the famous "new cathedral." (Construction on the "new cathedral" began in 1880.)
Rentals are easy to find, too. A comfortable two-bedroom apartment may rent for $350 to $500…and that may very well come furnished. Most expat couples living in Cuenca report they live quite comfortably on $1,500 to $2,000 a month, including rent. And most don't have cars since public transportation is reliable and affordable. (It also doesn't hurt that Ecuadorians are some of the nicest, sweetest people on the planet. Expats with similar countenances are more than welcome here.)
All this is not to mention the hundreds of miles of sparsely populated coastline and long stretches of practically deserted beaches of Ecuador…Or the small tidy mountain villages…Or the vegetable, fruit, coffee and chocolate farms… Did you know Ecuador may very well be home to the "world's best chocolate"? That's according to the BBC which was recently in the country to report about the "black gold" industry and the award-winning chocolate confections coming out of Ecuador.
It's true. In Ecuador you'll find just about everything you need to make life worth living. A welcoming community. An affordable lifestyle. Gorgeous, diverse scenery. Great weather. Delicious, healthy food. World-class coffee and chocolate. If only vineyards and wineries were added to the mix, Ecuador would be heaven on earth indeed.
From the cities to the coast, see below for pictures of Ecuador.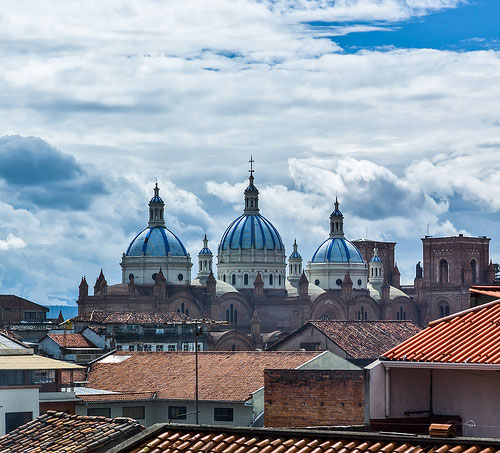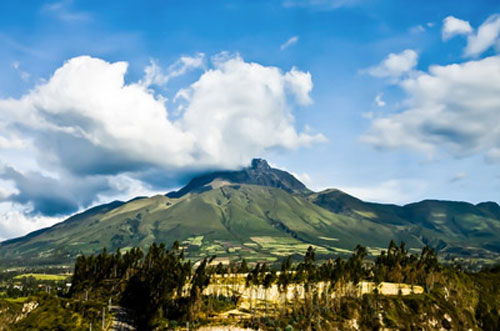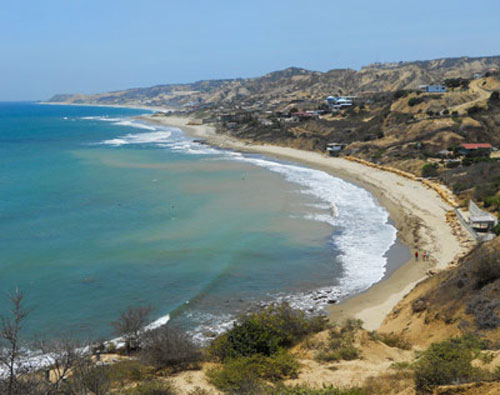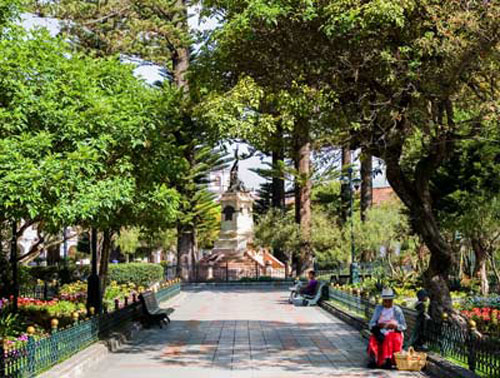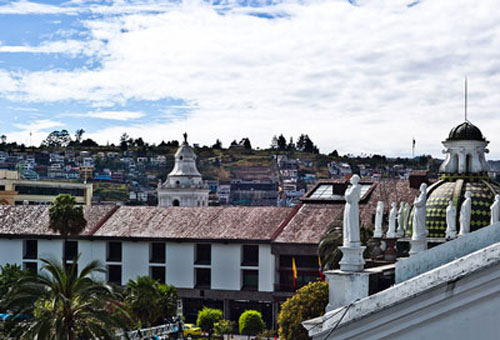 Quito's Old Town is the largest historic center in the Americas as well as being the first-ever locale to be designated as a UNESCO World Heritage site.
Free Ecuador Report:
Learn more about Ecuador and other countries in our daily postcard e-letter.
Simply enter your email address below and we'll send you a FREE REPORT – Ecuador: Live Like Royalty on Your Social Security.
This special guide covers real estate, retirement and more in Ecuador and is yours free when you sign up for our postcards below.
Get Your Free Report Here