A little over a year ago, Canadian Kathy Wayland, along with her husband Tony, moved from California to the small town of Platanillo, close to the Pacific coast of Costa Rica. They had lived in the U.S. from 2003 to 2016; the last seven years in Monterey. But unfortunately, their life there was becoming uninspiring, stagnant, and hectic. Kathy and Tony worked long hours making decent incomes, but realized the money was just paying for "stuff," not happiness.
While enjoying a three-week vacation to Costa Rica, they discovered that if necessary they'd be able to fly back to Canada within 24 hours. This led them to the decision to move to Costa Rica. "Our goal was always to live life feeling fulfilled, and we found living in California, with our focus on working long hours to earn a decent salary, was no longer fulfilling," Kathy says.
The Wayland's plan for change included a defined timeline to follow while working for another year at their jobs. They started by contributing into a savings account instead of their 401(k) in order to have liquid savings to start their adventure. Kathy sold her real estate staging business. They put their house up for sale and decided on dates they would give notice at work. Excitement was building with each and every step. Last, but not least, they told their families in Canada about their next move.
A friend had purchased land and built a cabina (a small house) in Platanillo, Costa Rica, and she was willing to let them stay there temporarily. Platanillo is a thriving little town with a strong sense of community. The beautiful church anchors the town along with a couple of restaurants, a bakery, and two small grocery stores. All surrounded by a lush, tropical landscape.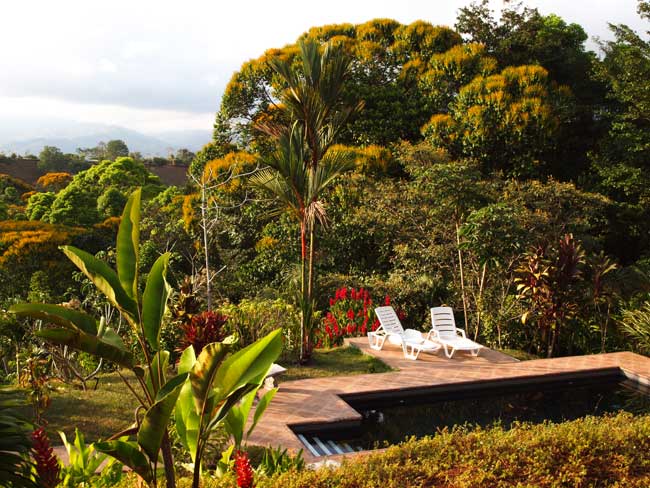 Little did the Waylands know that they would fall in love with this little town. Of course, it helped that it was only 15 minutes to the beach, and 25 minutes from the nearest city, San Isidro de El General.
Since they wanted to stay in Platanillo, they searched for rentals in the area. "We are now renting a beautiful two-bedroom, two-bathroom home with a wrap-around deck overlooking the incredible jungle canopy out to an ocean view, for $750 per month," Kathy says. Their total monthly expenses are approximately $1,900, including their car.
Because they are too young to receive their retirement funds, they pay for their overseas life through their savings and the equity from the sale of their house. "Our first year has now past and although we find that we do not yet need to fund our bank account there is a need to fund our creative side," she says. She has always had the desire to do something creative and channel her passion no matter where she was living. In Costa Rica, it was no different.
Recently, Kathy took a class on making vases and baskets from palm sheaths. She fell in love with the concept of making unique art pieces with nature's treasures. She eventually came to name this form of art "jungle floor" art. "All materials used in making the crafts come from the jungle or sandy beach floor, nothing is picked or harvested. The intent is to use only what Mother Natures' floor is offering."  She consigned some of her creations to local galleries, but soon started holding workshops for those who want to learn and create their own jungle floor creations.
The Jungle Floor workshops have been up and running for two months, and are very successful, due in part to the popularity of its Facebook page. Kathy has also created a bi-weekly newsletter to help promote her classes.
Jungle Floor has three to four workshops per month, with six to eight participants, in Kathy's home in Platanillo. The total cost of the workshop along with a light lunch with dessert is $30.
In 2018, Kathy, along with fellow expat Christine, will be partnering with local restaurants in several different Southern Zone towns to bring the Jungle Floor workshops to a wider reach of people.
Need a Way to Fund a New, Better Life?

Join our Savvy Retiree Daily e-letter today and you'll hear from us daily, telling you about ways you can gain the freedom to live where you want, travel when you like and create a life you love. We'll also send you a FREE Report Fund A New, Better Life With These 6 Portable Careers...
Related Articles
Learn How to Fund Your Life Overseas
Fun and Interesting Facts About Costa Rica
---
You know more Spanish words than you think you do! And we guarantee you can be carrying on conversations...in Spanish...in just 20 Minutes. Reserve your spot now for our FREE webinar.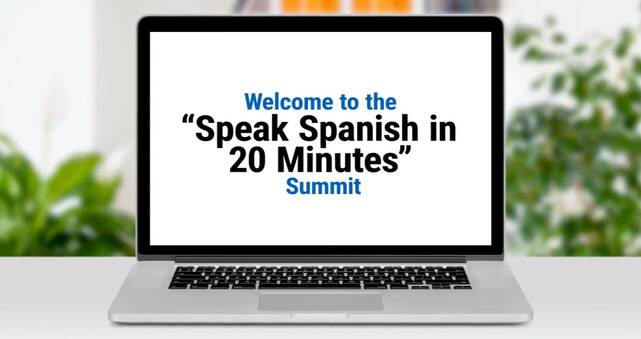 ---