In 2008, as the world careened into its last big crisis, I bought a little bolthole in Cotacachi, Ecuador. It was a small place costing just $40,000—my "pocket money" bolthole, a place where the air was clear, the water pure, and I reckoned I would have the option of riding out major global calamities.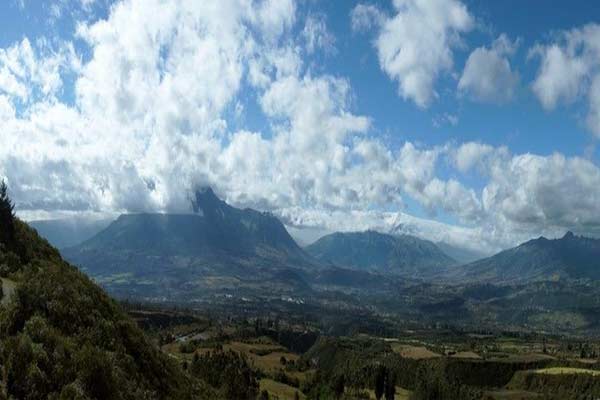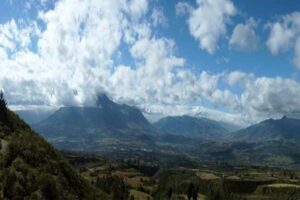 Fast-forward to the most recent global crisis and I'm once again hot on this idea of bargain boltholes. So I told my research team to scour the globe…
But what exactly should they look for?
For a start, it's not a profit play. I reserve the big deals for my Real Estate Trend Alert.
A bolthole is a place you go to ride out disasters, crises, and pandemics. It should also be the perfect retreat—somewhere you can unwind, relax, and tune out of the "real world" for a while.
Enough land to grown your own food is a big plus. An ocean to swim in or a river to ponder is good. Maybe it's a place where the local produce is fresh, wholesome, and plentiful at low prices…
Three of my team are based in Colombia. Parts of Colombia are ideal for pocket-money boltholes. You have great micro-climates, plenty of water, and fertile land.
The lake-town of Guatapé is an hour from Medellín's international airport at a slightly higher elevation than Medellín. The average annual temperature is 65 F and the lake views are appealing. You're not out in the boonies here. If you want, you can eat Thai or Indian…meet people from all over the world. The lake is overlooked by the famed rock of Peñol. Rising over 700 feet, it's a magnet for visitors who climb it for the view.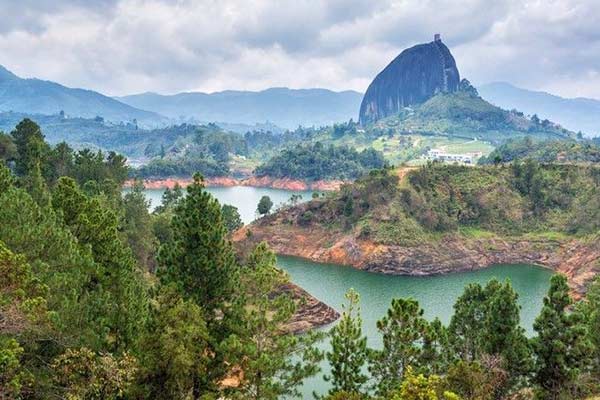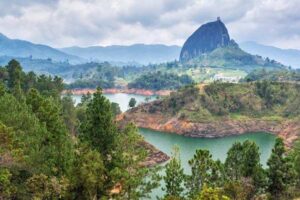 I recently wrote about a property for International Living magazine close to Guatepé. It was one my team came across. At time of writing it was going for $65,000. "It consists of two houses adjoining one another and is perched pretty dramatically by the lake," says Nancy. "The small house has one bedroom, one bathroom, a dining room, kitchen, and an exterior covered room with a lake view. The larger house has three bedrooms, two bathrooms, a kitchen, dining room, living room, and a large covered balcony also with lake views."
The COVID-19 crisis has seen what's called a "flight to safety." That means big money gets pulled back into places perceived to be safe havens…like the U.S. dollar. So the Colombian peso tanked as the crisis took hold. But Colombia has big upside potential in the long-term. I view any currency dip as an opportunity to buy cheap because their currency is depressed.
Close to the historic colonial town of Santa Marta on the Caribbean coast, another of my team told me about a country house he had considered for his own personal base.
"It feels like a steal with lovely terraces overlooking a river and land on both banks. It's a house and an independent two-bedroom cabin, and it comes furnished. There's a natural pool courtesy of the river."
When I wrote about it for the June issue of International Living, it was listed for $90,500 but my guy on the ground figured an offer of $70,000 could seal the deal.
By the way, I've just got word that International Living are giving away a free book on offshore residence, dual citizenship, and second passports—useful stuff if you're looking for an overseas dream home. More details here.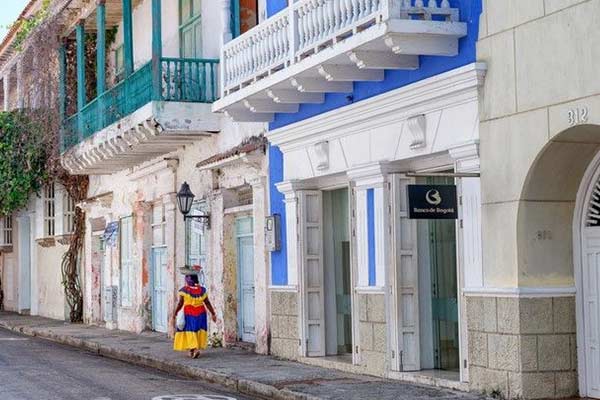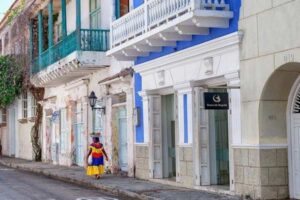 As a reader of Roving Real Estate Investor you will know Portugal is high on my personal list as a place to buy. I'm looking seriously on the Algarve but I did some of my own bolthole digging around the university town of Coimbra in central Portugal. I visited Coimbra last September and was enchanted by the historic atmosphere and excited by the ground-floor feel of the real estate opportunities.
Portugal came third in the 2019 Global Peace Index. It definitely feels overwhelmingly peaceful, safe, and easygoing. In fact, safety is high on the list for the growing number of expats you meet there. They also talk about the low cost of living, mild climate, culture, history, and the ease of getting around the rest of Europe.
The country is successfully attracting mobile people, businesses, and money. I'm one of them. I am planning on making it my European base. The authorities have been smart regarding the abolition of rent controls and with their Golden Visa and non-habitual resident regime—which I told you about in yesterday's mailing.
Portugal's tear was put on hold by COVID-19 but I expect it to take off again. I've been doing a lot of online research preparing for my return trip and for €33,500 ($37,826 at time of writing) I came across a three-bedroom house perched on a hill just 25 minutes' drive from Coimbra. It needs some work but looks in pretty good shape. It also looks to have a bit of fertile land with it.
(As with the properties above, I haven't seen this in person, nor have I conducted any due diligence on it. As always, it's critical you do your own due diligence on any real estate.)
Here's the thing, Portuguese banks are lending to foreigners at incredibly low rates. I know of Americans who have borrowed 80% or more of the value of a property at rates below 2% (even less than 1%).
Imagine…you could buy something like that €33,500 bolthole with just a couple of grand down and monthly payments of less than $150. Portugal is full of such properties.
Connect with Ronan on Instagram  or Facebook
Get Your Free Real Estate Report Now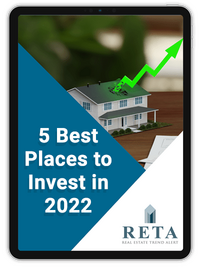 Sign up for our free daily Postcard e-letter and get a valuable free report on the The 5 Best Places to Buy Real Estate In 2022.
Related Articles
The 10 Best Places to Invest in Real Estate
Financing Your European Dream Home
The Best Citizenship by Investment Scheme in the World for Real Estate Investors