I'm not a big fan of staring into mirrors. Especially after a rough day's scouting.
A 5 a.m. start, a day pounding pavements or bouncing down dusty roads to exploring construction sites…it does nothing for my complexion. (But it is how we get the best RETA-only deals.)
Video calling is everywhere now though. Like everyone else, I spend a lot more time looking at "thumbnail Ronan" on my laptop.
Does anyone like how they look on a video call?
I just read that plastic surgeons across the globe are reporting an unprecedented number of requests for procedures. They are calling it "the Zoom Boom" and it's not just because people don't like their faces. Now folks are working at home they have the time and privacy to recover from procedures.
I was an early adopter of Zoom, so I have workarounds that don't require surgery. I've used all sorts of video conferencing software for years, mainly to communicate with my team as we all ping-pong around the globe scouting real estate.
Now I find the Zoom Boom trending everywhere…
And on our real estate beat I think it's going to make us a lot of money…
Millions of folks are free of the office. Using Zoom video calling and other tech, they can now relocate anywhere in the world.
At RETA we've been actively investing in the world's most desirable places for years. Our networks of contacts and insiders in these places run very deep.
Our RETA-only pricing on best-in-class real estate in these places is incredible.
We are completely prepared to make the most of this huge surge of people moving to places like Mexico's Riviera Maya, Panama's Pacific Riviera…the Costa del Sol in Spain…Portugal's Algarve…
And despite the continued pandemic, lockdown and uncertainty, our deals are soaring in value because they are right in the sweet spot of the Zoom Boom…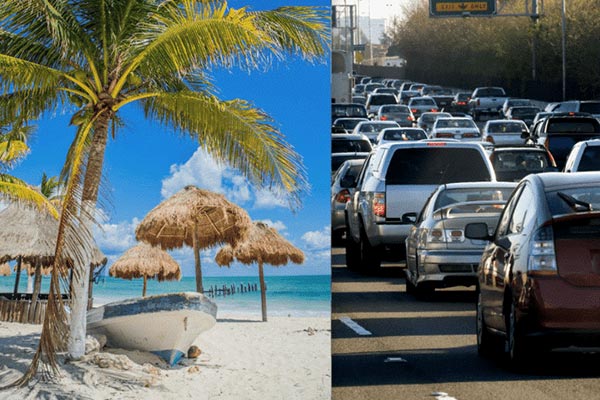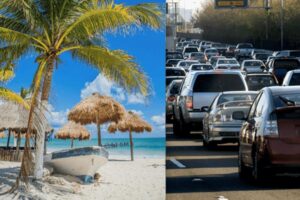 Just one example…
In February 2020, RETA members could buy two-bed homes in Edena, Tulum, on the Riviera Maya for $149,000. In April, as the pandemic took hold, I organized a virtual scouting trip to Edena for our group and used the crisis to negotiate a free pool for every member who had bought in February and those who locked down a home on the Virtual Members-Only Scouting Trip.
A few months later…in October homes were listing for $199,000. When I first brought RETA the deal I predicted these homes would be worth $225,000 within a year of delivery. We're well on track to see that.
And the rental potential is exploding
Rental demand has been supercharged by the Covid crisis and the acceleration of the "work from anywhere" trend. Seems like every day I hear another story about some remote worker scrambling for a rental in Tulum. What was a critical shortage is becoming even more acute. Edena is exactly what many of these folks are looking for. I predicted rental yields of around 13% and I am even more confident thanks to the "Zoom Boom."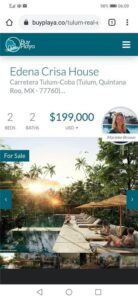 "Zoom Boom" Deals
In the last month we've had two stunning deals super-charged by the "Zoom Boom" at RETA.
Members had the chance to buy a fully-furnished two-bedroom condo at The Haven in Playa Caracol from only $137,000…
Thanks to the Great Bailout RETA members get a $65,000 discount. And I figure gains of $113,000 five years after delivery.
And last week in Playa del Carmen's super-swanky Corasol community, you could have locked down a condo starting at bargain basement pricing of only $192,800. Similar condos in Corasol currently list for upwards of $400,000.
Both are going to be premier destinations for the newly mobile folks seeking rentals close to a beach in a sunny climate.
We have several more big deals coming in what I'd call the "Zoom Boom" heartlands…
Panama's Pacific Riviera and Mexico's Riviera Maya are inherently desirable international destinations with great weather, a lot of easy flights, and places where we can use our RETA group buying power to lock down best-in-class real estate.
We also have opportunities coming in Europe's hottest "Zoom Towns"…
Hot Deal in Portugal's "Zoom Town"
Next week I'm inviting RETA members to join me on our first-ever virtual Members-Only Scouting Trip (MOST) to Portugal's Algarve.
I have some juicy deals for us…
We have a hefty RETA discount on condos in a hot new community in Lagos, in the western Algarve. It's a stand-out deal and I'll have full details for RETA members during the virtual MOST.
Lagos is arguably the most historic town on the Algarve. This small town was home to Henry the Navigator and the adventurers of the Age of Discovery. It's a pretty and happening place, compact, low-rise, and walkable. From spots all over town you can catch breathtaking views of the Bay of Light, fringed by miles of golden sand, with the town of Portimão on the other side.
I think of Lagos as a beach town with a modern marina and great restaurants. You can walk from town to sandy coves, or long stretches of golden sand beach. Cliffs, sea stacks, and bluffs punctuate the coastline.
I can definitely see why the coastline and climate remind folks of Southern California.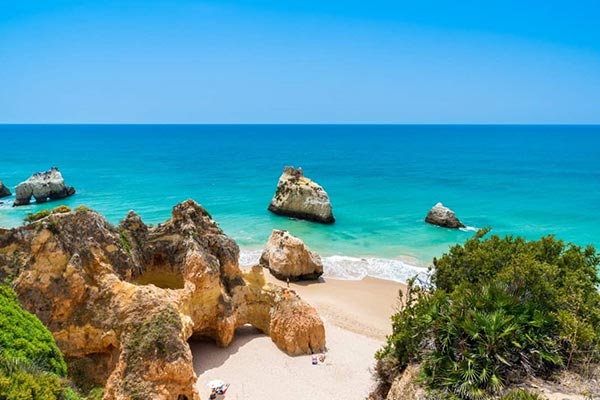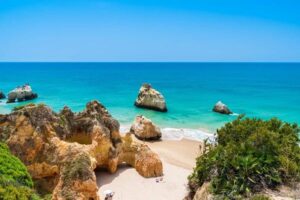 The Algarve's stunning golden coastline has been compared to that of California.
Lagos is drawing remote workers and retirees from all over…
And deals here are getting snapped up as fast as I find them. RETA members have not been slow to act.
I expect the new deal I'm announcing next week to go fast on our virtual Members-Only Scouting Trip. Not only can you enjoy scouting the Algarve from the comfort of home…but I'll make sure RETA members have the contact details they need to act, and contacts to arrange bank financing. Remember, foreigners can borrow from Portuguese banks at crazy low rates.
In fact, with the bank fire sale I got in on last year it was "no money down" and 100% financing at a rate of just 1.7%. I recently told you about this.
I'm chasing down more bank fire-sale deals for our Virtual MOST to the Algarve next week.
If you're a RETA member you will hear about them and get your chance to act. (I will have my contact doing a walk-through of a condo to show you what these firesale deals are all about.)
And if you're not a RETA member, don't worry, you will get a chance to join us…stay tuned for that coming next week.
Get Your Free Real Estate Report Now
Sign up for our free daily Postcard e-letter and get a valuable free report on the The 5 Best Places to Buy Real Estate In 2023.
Related Articles
Crashed by a Mexican Wedding in San Miguel de Allende, Mexico
Calculating Risk and Reward in Real Estate