One of the most coveted garments in women's swimwear right now is a one-piece called "The Tulum."
Women are dropping $95 to dress like they've just stepped out of the water in the Caribbean's trendiest destination. And that's if they can find one—the brand that makes them sold out 13 times already.
I don't know much about women's fashion, but as a real estate scout and investor I never underestimate the power of "cool."
When it comes to real estate trends, "cool" can launch a destination from a pretty but unknown place to somewhere that's exploding in value.
And it's this "cool" factor that launched Tulum into the jet-set destination it is today.
As I explained before, Tulum has come a long way since the juggernaut Path of Progress along the Riviera Maya first put it on the map.
When the hippies ventured south to the jungle-framed sands of Tulum in the 1960s there was nothing but this incredible beach. Even today it retains that rustic "castaway" vibe.
The difference now, however, is that the secret's out. The advent of Instagram has put Tulum and its photogenic beach on the map for good. It's now mainstream.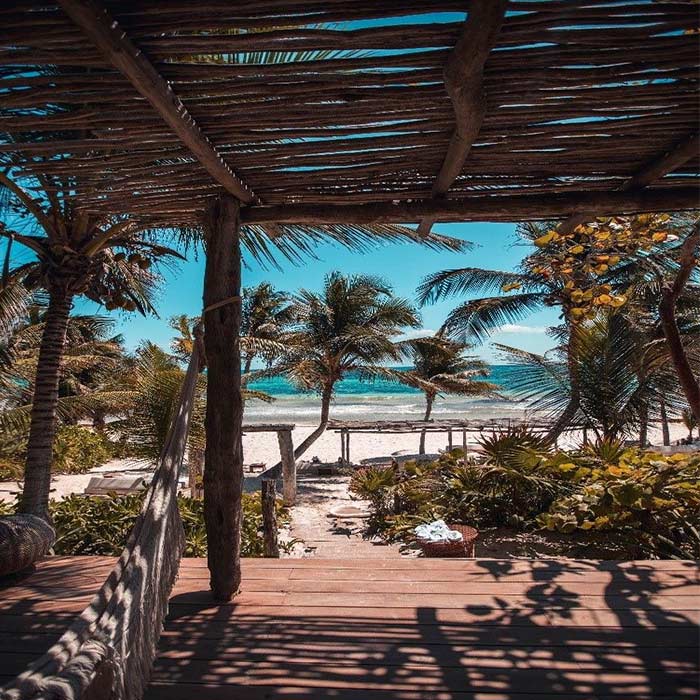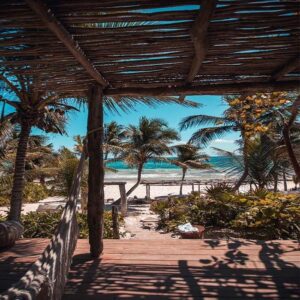 Tulum has been attracting a well-heeled fashion and wellness set for over a decade. But in recent years, they've been joined by vacationers from all sorts of places and backgrounds.
You'll get some idea when you hear that last year 2 million people visited the archaeological ruins at Tulum. Young, old…from Europe, the U.S., Canada, Latin America…Tulum is no secret anymore.
The growth of Tulum has been rapid. In 1960 there were 92 people living in Tulum. When the population was last measured (2018), it was 40,000.
Such explosive growth is difficult to get your head around but it's not unheard of, especially on the Path of Progress we're seeing on the Riviera Maya. We need only look north to Playa del Carmen, which was the world's fastest-growing city in 2007…and which has quadrupled its population over the past two decades.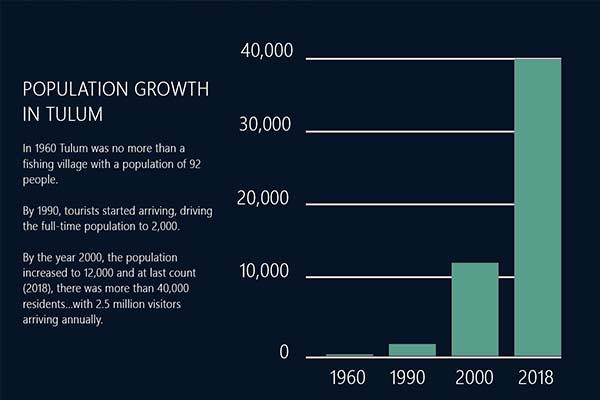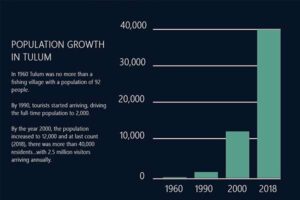 The difference in Tulum is that this is the end of the line. Development can't go any farther because it's nestled next to the Sian Ka'an biosphere, over 1,000 square miles of UNESCO-protected coastal land.
Furthermore, there are restrictions near the archaeological ruins to the north of the town, and severe restrictions close to the beach.
Tulum is essentially locked in, with limited developable space. This puts land at a premium and creates a geographic moat around any smart investment in Tulum.
It also means that Tulum will retain its boutique eco-chic feel. Buildings here are low-rise, the regulations limit building height to ground floor plus three floors.
As the market evolves and grows, owning the right piece of real estate here sets you up beautifully for explosive rental demand and potential for rapid capital gains.
And that's what Real Estate Trend Alert members are set to do when we can lock down condos from just $134,000.
The condos we can buy are in La Veleta, along the Avenida Kukulkan, a road stretching from town towards the beach.
The area smells and looks brand new, with a lot of virgin jungle and the occasional flashy luxury condo building popping up. It's becoming chic, super trendy. It's this avenue that I believe is just emerging as the Golden Mile of Tulum.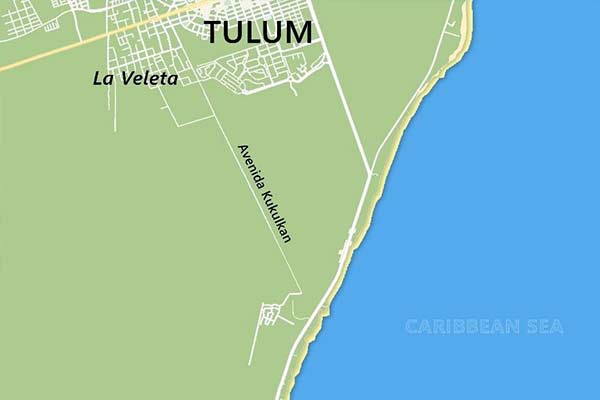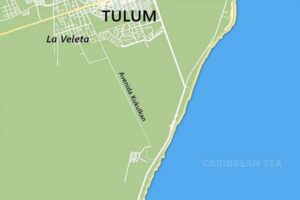 This is where the smart money is going, betting big on Tulum's growth. Many of the Riviera Maya's top developers are land banking here. And many big groups have already started development.
In fact, when I was there in February, the main avenue had more than a few potholes from the heavy trucks drawing material in and out of sites. And I suspect the road will stay that way until a later stage of development.
In the meantime, RETA members have an opportunity to buy in this Grade-A location at an incredible low RETA-only price.
This is a chance to own in the area of Tulum that's set to become the high-end commercial locale.
RETA members can lock down a two-bed, two-bath condo from a members-only price of just $134,000. I figure these stunning condos will be worth $190,000 just three years after delivery—a gain of $56,000. I think the rental potential is enormous, certainly double-digit yields. And these condos will be a stunning place to spend time yourself…
Spacious garden units are ours for just $170,000, and we can own the stunning penthouses for just $184,000. Like in past RETA deals in Tulum, I expect the premium condos will appreciate faster. And these condos will be a stunning place to spend time yourself…
From the emerging Golden Mile, a side entrance into the Aldea Zama master-planned community gives easy access to the plush commercial area there. You can drive straight through Aldea Zama onto the beach road and down to the beach itself.
Then it's shoes off, as you let the soft, white sand caress your feet and you take in the serene stretch of sand and gentle turquoise waves.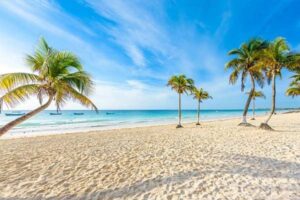 The thing is, Tulum only has only one road to the beach. The general view is it needs another one and the only contender is Avenida Kukulkan, the road leading from Veleta almost to the beach.
If the road does eventually open up to the beach, it will be a nice added sweetener… But whether it does or not, Avenida Kukulkan already has everything going for it.
And RETA members can buy here at a price that's almost unheard of in Tulum.
To give you an idea of how insanely good our RETA-only prices are, the last time I looked at a condo for sale in the neighborhood where we have our opportunity it was just 330 square feet and had an asking price of $210,000.
Now, we can buy for just $134,000. And, with the special payment terms on offer to RETA members, it means we can buy with monthly payments of $749 and a few balloon payments. Developer finance is available on completion.
Connect with Ronan on Instagram  or Facebook
Get Your Free Real Estate Report Now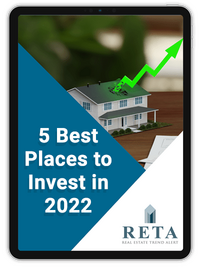 Sign up for our free daily Postcard e-letter and get a valuable free report on the The 5 Best Places to Buy Real Estate In 2022.
Related Articles
The 10 Best Places to Invest in Real Estate
Buying Real Estate in Tulum, Mexico
Your Questions About RETA Answered