The New York Times is reporting pent up demand for Costa Rican real estate.
It's no mystery why…
After months of restricted movement, city dwellers across North America have had enough. They're looking for larger spaces, privacy, and natural surroundings. They want to go on walks and hikes, see waterfalls, visit spectacular beaches, and have an abundance of wildlife on their doorstep. Everything that Costa Rica offers.
As the Times reports: "They are realizing it's a quick flight, it's close to the same time zone, and it's easy for them to work from."
Costa Rica also offers what's becoming a very rare commodity in the word today: stability and dependability. It's in many ways a model country, respecting personal freedoms, attracting multinationals like Amazon and Microsoft, and it's strong on the environment, with 25% of the country's territory protected.
And the growing demand is now taking on new urgency.
As of last week, Costa Rica's borders have opened up to international visitors from Europe, Canada, Japan, Korea, and handful of other countries. Starting September 1, it will open up to six U.S. states too.
A huge and growing number of people want to escape snow, ice, and cold weather…they want to stay in an Eden, a natural paradise…where they can wake up with the sunrise and a cacophony of bird song…and watch the sun set over the glimmering Pacific Ocean each evening.
In other words, they want what Real Estate Trend Alert members can lock down this week…
Our opportunity is to own one of only six stunning villas in a one-of-a-kind community in Costa Rica's Southern Zone…one of the most beautiful places on earth.
Members get incredible RETA-only pricing…can lock in potential yields of over 13%…plus the promise of strong capital appreciation…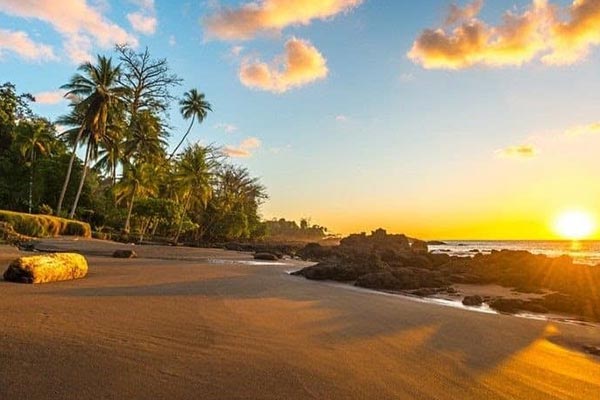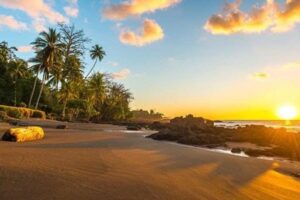 As I told you yesterday, the Southern Zone is among the most profitable places I know for savvy investors.
Once remote and inaccessible, the Southern Zone is now easy to reach—just three hours from the country's main international airport in San José.
When I visited the Southern Zone in February, I saw the Path of Progress for myself. Culverts were being laid under new sections of highway, the newly refurbished airport in Palmar Sur was taking flights from San José—just 25-minutes by plane. In recent years, a string of gourmet restaurants have opened…a new Belgian craft beer emporium…Hotel Three Sixty (ranked the top small hotel in Costa Rica by Tripadvisor)…
When I first started coming to the Southern Zone, over a decade ago, it felt like a true expedition. From San José, the drive took over eight hours…and not a minute of it was comfortable. If it had been anywhere else, I would have turned my car around.
But I kept hearing about the Southern Zone. How it was the most beautiful part of Costa Rica…the lushest, richest in wildlife…home to paradise beaches…amazing surf breaks…and a small community of pioneering expats.
So, I went to scout it out for myself and straight away I could see its huge appeal and vast potential. The Southern Zone has everything that the millions of tourists who visit little Costa Rica want—natural beauty, biodiversity, eco-friendliness. But without the over-development and big mass-market resorts that blight some areas of the northwest.
When the new coastal highway was opened in 2010, it was a game changer. The Sothern Zone became accessible to the millions of tourists who visit Costa Rica each year.
But because so much of this region is protected land, it has remained boutique and up-market…and it's going to stay that way.
In Costa Rica it's only possible to develop former farmland and our opportunity is surrounded by primary forest. In fact, our opportunity is in the heart of Costa Rica's most unspoiled and ecologically diverse region.
That's a big plus for investors like us is this. Building is tightly restricted, primary forest is sacrosanct and our opportunity is tightly sandwiched between two national parks.
In recent years, the hurdles to doing any development (such as water licenses and access) have become so onerous that it's almost impossible to do anything here. Unless of course, you are the developer we're dealing with…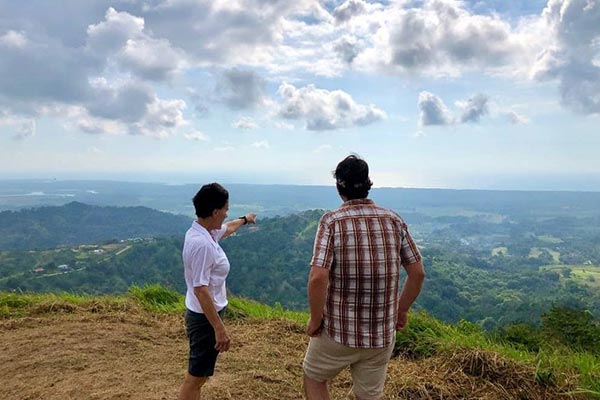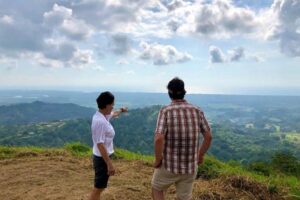 Sylvaine Pilault is way ahead of the pack, one of those pioneering expats who first visited in 1989. She fell in love with the raw natural beauty of the place and she bought land.
She got into the game early—long before anyone else. That puts her far ahead of the competition today…and by doing a deal with her we're locking down the very best-in-class at incredibly low prices…and it's in the perfect location.
In Ojochal, we're in the heart of the Southern Zone. To the south, the Corcovado National Park is home to jaguars, squirrel monkeys, and endless opportunities for wildlife spotting. If you're lucky you'll see tapirs on the beach. To the north of our opportunity is Manuel Antonio, probably Costa Rica's most famous national park.
The tropical villas that members can lock down on Friday are a short way from everything a snowbirding expat or a European vacationer wants from the Southern Zone.
Vast stretches of pristine beaches hug the shoreline nearby. Some are within the Marino Ballena National Park and are perfect for long, undisturbed walks. On others, like Playa Ventanas, five minutes' drive from Ojochal, you can get ceviche, caldosas, or fresh coconut milk between swims.
You're close to the largest coral reef on the Pacific coast of Central America. Snorkeling, paddle boarding, surfing, and diving are all close at hand.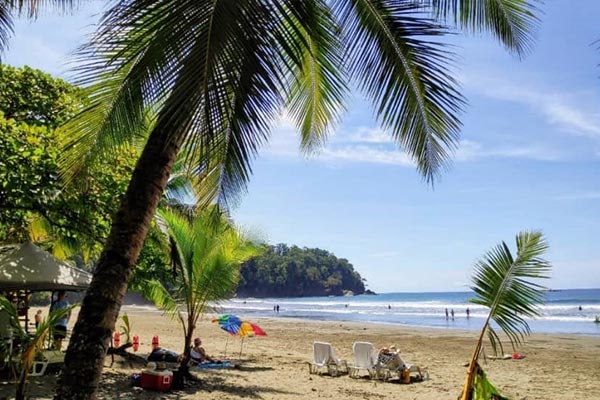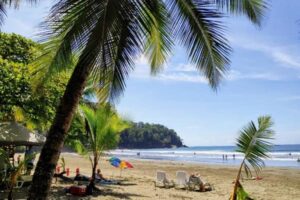 Playa Ventanas is just one of a number of beaches within a short drive from our opportunity.
The main street in Ojochal was a dirt-track on my first visits. Now it's smooth tarmac. You'll find the newly opened Plaza Tangara at the entrance to town. Inside this cool little plaza is a gourmet deli, a café, the acclaimed Citrus restaurant, and a craft beer place.
In recent years, Ojochal has become one of Costa Rica's most celebrated culinary hubs. Restaurants here are run by a mix of locals and expats from around the world, each serving up their own tastes and traditions, from the revered French cuisine of Exotica to the locally-owned gem, Heliconia.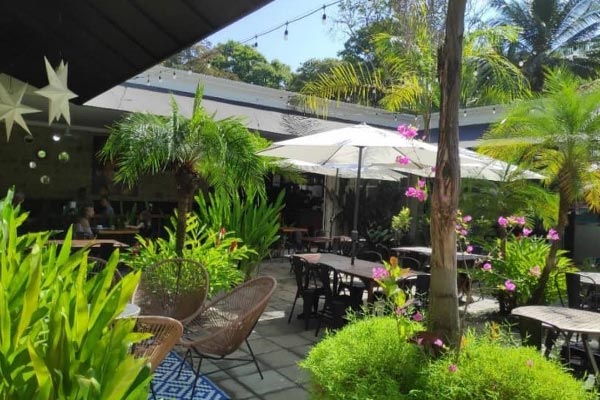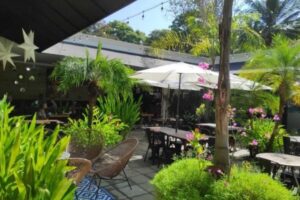 Our RETA opportunity this Friday is right in the sweet spot of this Path of Progress.
As Costa Rica begins to open up again, more people are set to discover just how special the Southern Zone is. And with the fast acceleration of remote working, our opportunity here has grown stronger than ever.
Like I say, there's nowhere in the world like this. And we can get in at just the right time…and at a price that no one else gets.
That's because at RETA we have the connections and the buying power to strike while the iron is hot.
I brought RETA members an opportunity to own in this small community of 18 villas back in December. Because of the crisis, the developer, Sylvaine, is willing to revisit RETA-only pricing on six villas and that gives you a brief window to act…
I expect members who buy in this one-of-a-kind community will command a gross annual yield of more than 13%…and lock in significant capital appreciation.
Get Your Free Real Estate Report Now
Sign up for our free daily Postcard e-letter and get a valuable free report on the The 5 Best Places to Buy Real Estate In 2023.
Related Articles
The 10 Best Places to Invest in Real Estate
SLIDESHOW: A Sneak-Peek at Our Latest RETA Deal…
Your Questions About RETA Answered