In January 2007, I landed in Panama with two suitcases and a husband in tow.
This wasn't a vacation. I'd accepted a work assignment. The mission: researching real estate markets across Latin America. I'd research, do scouting trips, meet real estate developers and agents. To do it well, I needed a base. Panama, a regional hub, fit the bill.
We'd packed up, sold everything, and waved goodbye to friends and family.
It was the start of a great adventure.
Like all great adventures, it wasn't mapped out. We didn't know where we would live. We didn't speak the language. And my husband had never even visited Panama before we made the move.
I told him Panama was a tropical playground. Full of wonder. The kind of place he'd love. I also told him I was going regardless, even if he stayed in Europe. That did the trick…
The Panama adventure was fun…worthwhile…and a steep learning curve. I got to grips with planning and zoning laws, the ins-and-outs of real estate permitting, across the region. That knowledge and experience helps vet RETA deals. And it has also saved folks who connected with me from making some very expensive mistakes—like the novice buyer about to splurge $750,000 on a home he couldn't get a title deed on…
And, I spent at least half the year on the road, with extended trips in Brazil, Uruguay, and Argentina. When I go to Costa Rica or Ecuador or Chile, locals tell me that I've seen more of their country than they have.
Fast forward almost 14 years and I was back at the airport, two suitcases and a husband in tow. Groundhog Day. But with one big difference. This time, we were leaving Panama and heading to southern Europe. The start of another big adventure…
Don't get me wrong. We love Panama. We found good friends, learned the language, and made the city's historic district our home. But the plan was always to go back to Europe at some point.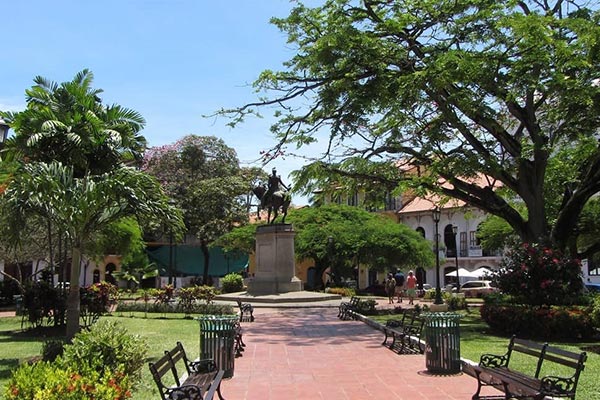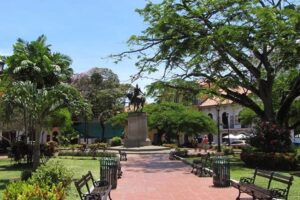 I've lived outside my home country, Ireland, for pretty much all my adult life. None of my moves was carefully mapped out. My approach was always to take the plunge and see what happened. That approach led to some epic memories, good and bad. (The bad ones have given me some great dinner party stories, so I can't complain.)
But for once, I planned to do things differently. Instead of taking a chance, I got busy. I set April 10th, 2020, as D-Day. I catalogued, made lists, came up with an itinerary.
But COVID had other ideas.
So, true to form, we're on the road with our suitcases and no itinerary…no idea where we will end up…nothing set in stone.
What we do have is some criteria for our next base.
Warm weather is a must. After 14 years in the tropics, northern Europe is out. At this time of year, it's grey, cold, and gloomy. The sun barely makes it above the tree line in Ireland.
High-speed internet is a priority, too. Like many folks, I work remotely. Zoom calls, editing videos, taking part in virtual conferences—they all need a good connection. So halfway up a mountain in the middle of nowhere sounds romantic, but not at this stage of my life.
Proximity to a decent airport (for work and personal travel) is also a must. And, a place with a bit of life. I'm not ready for a tiny village or hamlet just yet…
Finally, I'd prefer not to have to learn another foreign language. But it's not a deal breaker. Beyond that, I'm wide open…and looking forward to what I'll discover.
I have a passion for historic homes, particularly ones in need of a refurb. The kind where you can add sweat equity and create a custom dream home. I've seen beautiful historic properties in San Miguel de Allende, Mexico; Granada, Nicaragua; Cuenca, Ecuador; Montevideo, Uruguay…the list goes on. I'm hoping to find some overlooked gems on this trip.
I'm writing from my first port of call, Portugal. It's become a popular destination for North Americans in recent years, joining the growing numbers of Irish, British, Dutch, and Scandinavians who have been vacationing and buying second homes here for decades. I'm also hot on the heels of Ronan who just completed an in-depth scouting trip that took in the Silver Coast and Porto as well as the Algarve.
I'm aiming for slow travel, spending a couple of weeks in each location to dig deep and get a feel for the place. Unlike Ronan, I'm not a golfer, so proximity to a golf course isn't a priority. I also don't want to live in a gated, resort-style community—it's not my style.
First stop: Faro.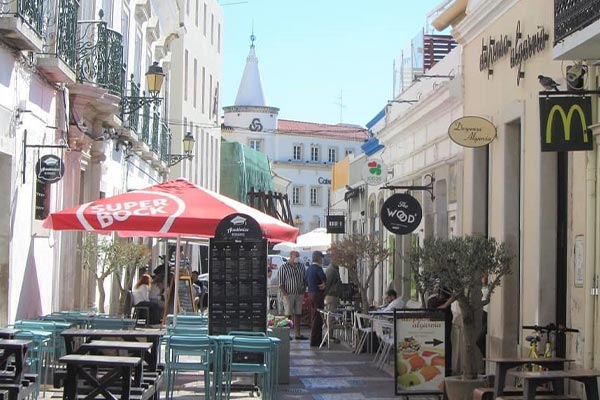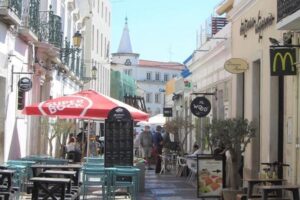 The Algarve's main international airport is just 10 minutes from the city's Old Town. But tourist development has really skipped Faro. It moved west along the coast, towards Vilamoura, Albufeira, and Lagos. It has also, in more recent years, moved east of Faro, towards Olhão and Tavira. Faro was left behind. It's the place where most tourists to the Algarve start and finish their vacation—without ever spending any time in Faro itself.
Ronan says: One thing that's super attractive for real estate buyers in Portugal is that foreigners can get a bank mortgage. It's relatively straightforward, and rates are really low (in the 1.1% to 1.3% range). That makes it easier to buy…and allows you to use the power of leverage to boost your returns. If you're a RETA member, you can read about using leverage to buy a home in my report here.
Get Your Free Real Estate Report Now
Sign up for our free daily Postcard e-letter and get a valuable free report on the The 5 Best Places to Buy Real Estate In 2023.
Related Articles
The 10 Best Places to Invest in Real Estate
Uruguay: The Safe Haven You Should Pay Attention To0