For many in the U.S., Canada, and Europe, the Dominican Republic is a go-to Caribbean vacation destination. Just under 6.2 million tourists visited the country in 2017 (2 million of those from the U.S.)—that's a 3.9% jump from the previous year.
The majority of these visitors hit all-inclusive beach resorts, especially in Punta Cana on the far eastern tip of the island.
But following the global trend, many travelers now want a more personal experience, the flexibility to do their own thing, and the chance to explore the vibrant Dominican culture.
Many vacationers also want to stay beyond the five to seven days or so offered by the typical package vacation. They want to immerse themselves in a laidback beach town and soak it all up…
You can't do any of that at an all-inclusive.
But you can by renting a condo or villa in one of the small but thriving beach towns on the country's north coast. Large resorts are few and far between here. There aren't even many large hotels.
Owners on this stretch who offer their condos up to vacationers can see a significant return on investment thanks to high occupancy rates throughout the year. Low season just isn't that low anymore. High season is the highest it's ever been. I spoke to property managers in the area who said occupancy of 85% to 90% is common. Returns of 5% to 6% gross are common. Folks who are smart about their marketing can see gross returns of 8% to 9%.
Las Terrenas, on the Samana Peninsula, is ideal to take advantage of this market.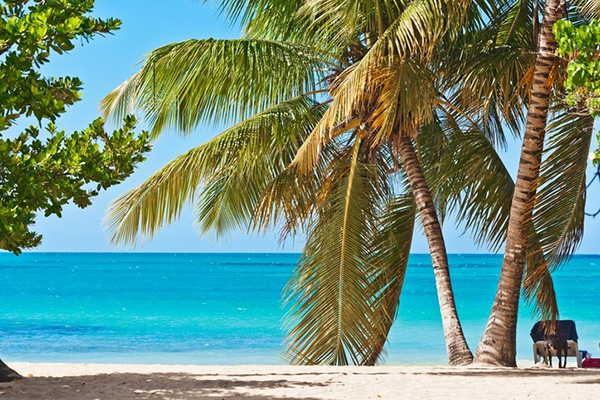 Las Terrenas, a lively beach town is all golden- and white-sand beaches with swaying palms, and low-key development of low-slung beach bars and brightly painted buildings.
You can walk just about everywhere. No high-rises or major resorts. Yet there is easy access thanks to nearby international airports. And there are plenty of conveniences (high-speed internet and cellphone service, as well as medical clinics), activities (fishing, snorkeling, boating, kite boarding), entertainment (live music, happy hours), and dining options (any cuisine you can think of, including standout French and Italian restaurants) to keep you occupied.
Owners can rent to several major groups: North American and European short-term vacationers, Canadian snowbirds who come for months at a time, and Europeans who spend at least a month in the summer on their annual vacation. (With long termers you get less money per night, but it's guaranteed income.)
An up-and-coming market is middle- and upper-class Dominicans, especially from the capital, Santo Domingo. It's just two-and-a-half hours' drive to the south. So Las Terrenas is a popular weekend spot…and packed during holidays like Christmas and Semana Santa (Easter Week).
There is plenty of room for growth here, yet vacation rentals are established. That means an established infrastructure of property managers ready to market rentals, check in guests, and be on-call. These services are provided in exchange for a commission (20% is standard) or a flat fee ($75 – $275 per month depending on your property's size).
There are plenty of condos on the resale market ready to go as fully-furnished turnkey vacation rentals, starting at $105,000 (even less for fixer-uppers). The sweet spot is two-bedroom, two-bathroom condos; those types of units close to—or on—the beach see the most action. You're also targeting the broadest market…a two-bedroom can work for singles, couples, or two couples or even families.
An American couple I spoke with during my recent scouting trip bought their condo in December…and had renters the next day and nearly nonstop until they moved in the next July.
I came across a two-bedroom condo in a gated community a stone's throw from the water available for $155,000. It's fully furnished. There is a community pool. It could go for $100 per night in low season, $150 in high season, $1,500 per month for a long-term lease, and $2,500 per month for a snowbird.
I saw another two-bedroom condo, this one partially furnished, a quick walk to the beach, going for $105,000. You could rent it for slightly lower rates, and you will have to spend a bit to outfit it. It has a community pool also.
Another two-bedroom condo, in a more luxury development on the beach with large clubhouse, beach club, several pools, and impeccable grounds, is listed at $242,500. I reckon you could get $225 per night in high season; $150 a night at other times of year.
Besides rental income there is of course another perk when you own a vacation rental: you have a place to stay when you're making the most of Las Terrenas and the beaches and natural wonders of the Samana Peninsula. I mean…who wouldn't rather be here when the winter arrives for real…
Get Your Free Your Overseas Dream Home Report Now

Sign up for the FREE Your Overseas Dream Home e-letter and get a valuable report (free for a limited time) on the The Global Real Estate Boom of 2021: 15 Places Where You Can Profit.
Related Articles
Real Estate in the Dominican Republic
5 Best Caribbean Islands to Live On… and 2 to Avoid