I'd just spent 12 hours riding in a sleeper train, traveling from Hanoi to Hue in central Vietnam, home to Vietnamese royals from the 4th century until 1945.
It was the first leg of a 1,600-mile journey that would stretch over 18 days, and across three countries.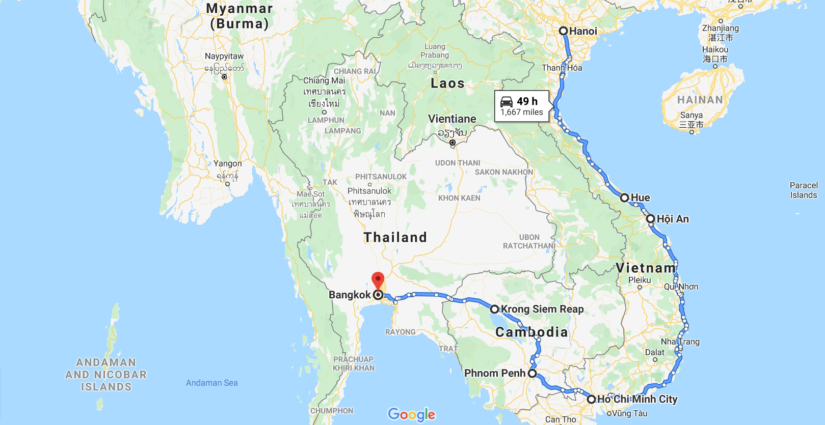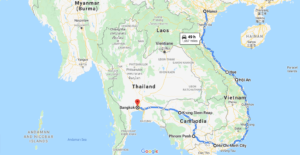 Stepping off the train in Hue was also the first time I'd seen a clear blue sky in days…
Hanoi was a sprawling city of non-stop honking horns, heavy smog, and chaotic drivers.
Sidewalks are used as parking space for motorbikes, or retail space for all manner of street vendors, forcing you to walk on the road as traffic from both directions swerves within inches of causing you bodily harm.
Yet, tourists can't seem to get enough of it. Hanoi saw 29 million visitors in 2019 alone.
The Old Quarter is a mix of main roads and mazy side streets, with rows of old "tube houses" broken by French colonial apartments and gleaming new malls and hotels. It's Ground Zero for tourists.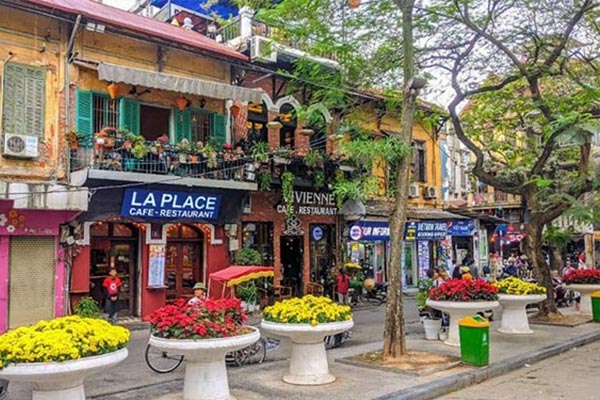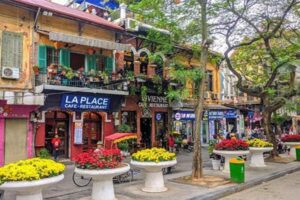 One of the major reasons behind Hanoi's ever-growing popularity with tourists is that it's cheap. Dirt cheap. You can stay in a centrally located and comfortable hotel for $30 per night (breakfast included), or an Airbnb for even less.
While there, I met up with International Living Correspondent Wendy Justice and her husband, David. Originally from the Midwest, Wendy and David have been living in Hanoi for eight years.
We were joined by a friend of theirs who owns a bed and breakfast in Hanoi and had just returned from Snake Village. When asked what snake tastes like, she volunteered after a quick moment: "snake tastes like cat."
You can get anything in Hanoi, but the hefty, snake-free spread of local dishes I ate with them cost about $5 per person, including a few beers.
According to the 2020 Backpacker Index by Alpha Travel Insurance, Hanoi is the cheapest travel destination in Asia. You can survive on just $18.30 per day (that includes accommodation). But it was a bit too busy for my taste.
On Wendy's recommendation, I decided to head to the city of Hue in central Vietnam.
You might remember Hue as the scene of a major battle in the Vietnam War that was featured in Stanley Kubrick's Full Metal Jacket. It's also the old imperial capital, and home to Vietnamese royals from the 4th century until 1945. You'll find the ornate Imperial Citadel, colorful Thanh Toan Bridge, royal tombs, and the Forbidden Purple City.
On the map, Hue looks well-located to benefit from the Path of Progress rolling out from the major metropolitan city of Da Nang…
Plus, according to Wendy, Hue is a quieter alternative to the tourist magnet of Hoi An (which I'd be visiting too).
Ronan made a similar journey through Southeast Asia about 10 years ago. Now I was walking in his footsteps and reporting back to him on what's changed—if anything.
I was staying at a beach resort about nine miles out of town, where the Perfume River spills into the sea. I was looking for a buzz of tourism, and development, a promise of potential returns for an investor, but as beautiful as it was, the place was dead.
Hue's main tourism draw is the stunning Imperial City, former home of the Nguyen dynasty, Vietnam's last royal family. But perhaps after seeing this (which you can do in a day), tourists quickly pack up and continue their journey south to Da Nang and Hoi An.
Along the beach from where I was staying were a few bar shacks and a strip of what looked like abandoned bars, restaurants, and stores. Inland there's a waterpark that was abandoned in 2006, after a $30 million investment.
Failed attempts to keep tourists longer and spending more. It wasn't a good sign.
The irony of less-crowded tourist towns is that they attract tourists because they are less-crowed… first it's a trickle and then a flood… and the town loses its original appeal.
I decided to drive onto Hoi An, which was recently voted the third best city in the world by readers of Travel and Leisure.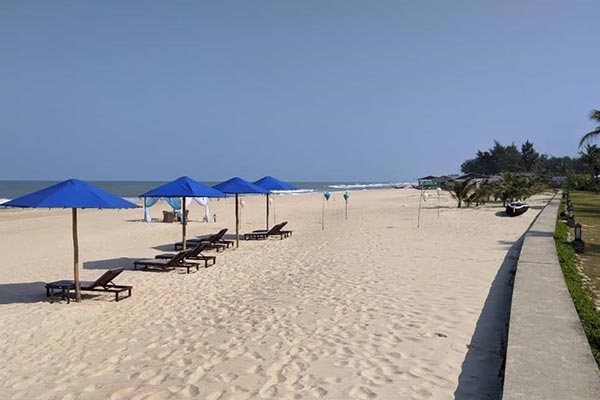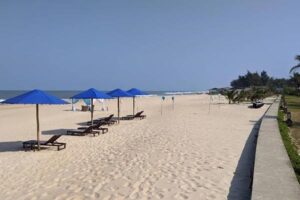 Driving through Da Nang had a South Florida feel to it, the new road was lined with palm trees and big, gleaming high rises.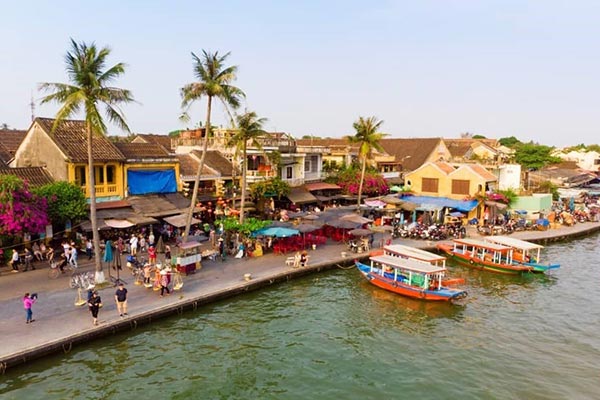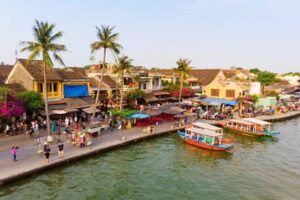 On the beach side there's an enormous Crowne Plaza, a Hyatt Regency, and many other projects still under construction.
Get Your Free Real Estate Report Now
Sign up for our free daily Postcard e-letter and get a valuable free report on the The 5 Best Places to Buy Real Estate In 2023.
Related Articles
The 10 Best Places to Invest in Real Estate
A City from Scratch Off the Coast of Singapore
Make €5,000 a Month Cruising Greek Islands