From May to August this year International Living reported traffic to their webpage on "how to move out of the U.S." had increased 945%. ⁠
All across the internet stories of Americans searching for safe havens abroad are cropping up.⁠
From Forbes.com: ⁠
"According to Immigration New Zealand, a total of 250,000 Americans, have looked into how to leave the U.S. and move to the Pacific island nation, with visits to the website New Zealand Now spiking 160%—an average of about one U.S. resident a minute. Companies that help Americans get second passports are also witnessing a massive increase in their services. And Americans are giving up their citizenship at record levels."⁠
Hollywood's rich and famous are escaping LA and the U.S. in droves according to the UK's Daily Mail.
Greek citizenship…Portuguese residence…Italian…Spanish… ⁠
People are looking for options. ⁠
Fear and uncertainty. Anxiety and stress…⁠
We don't do it here at Roving Real Estate Investor. ⁠
We do however, do overseas opportunities. We always have. ⁠
Whatever your reason for looking for overseas real estate…a bolt hole in paradise, your place to escape, a vacation home for friends and family, residence through a real estate purchase…or pure profit…⁠
You're in the right place. ⁠
I'm essentially optimistic about the future. I believe that by owning the right overseas real estate you can shock-proof your nest egg, have a lot of fun…make a lot of money. ⁠
My own journey into international real estate started many years ago. Today—in an age of crisis—is the perfect time to start yours. ⁠
Crisis leads to opportunities. ⁠
At the start of this Covid crisis the stock market nose-dived. ⁠
I was in Cabo. The weather was perfect, the golf was good, the ocean views outstanding. I own a condo in the 5-star Quivira resort where I spend my winters. I'm sitting on six-figure gains because I bought it as part of an exclusive deal for members of my Real Estate Trend Alert in 2015. ⁠
Swings in the stock market don't bother me much because that's not where I put my money. I stay abreast of the news, but I'm not glued to it the same way I would be if I had skin in the game. I like control and security. I like to have built in advantages, like paying much less than other people. I like to spread risk around. And I like assets I can use, that can generate income.⁠
I like real estate. In particular, I mean income-earning real estate. ⁠
Real estate is the best asset class to own. Better than stocks, bonds, precious metals, even cryptocurrencies…⁠
I believe it's the single best asset you can hold, not only in times of uncertainty, but at any time. I can use my condo unlike any paper investments, or dare I say precious metals. I can live in it. I can leverage it. ⁠
Buy right and you'll always have tenants. You might just have to reduce your rates when things get rocky. And, if you buy multiple properties overseas, chances are there will always be markets where the rent checks keep coming uninterrupted.⁠
Buy at the right moment and you can see values double in three years on top of income. Over the course of my investing career I have found these moments in Ireland, Panama, Spain, Brazil, and Mexico…⁠
Many more of these moments are set to come…⁠
New York is Dead, Long Live Cabo⁠
I mentioned how I spend my winters in Cabo. Many of my neighbors there are a mix of professionals from the West Coast and Texas. Easy direct flights have for a long-time made it easy to get to Cabo. Digital technology has made it easier to run your business from Cabo…to work with clients, attend meetings… ⁠
As you know Covid is the great trend accelerator. Millions more people are never going back to an office. A fortnight ago I was in the Irish capital Dublin. In the financial district. I took this photo of eerily deserted streets and an empty pub.⁠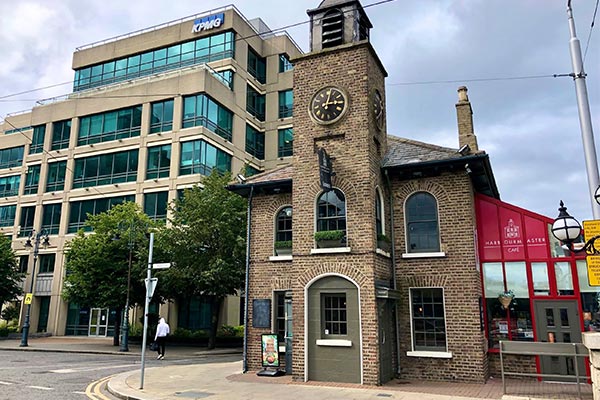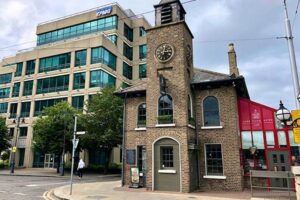 I read and shared this article from James Altucher with his take on the similar effect of the pandemic in New York. "New York is Dead Forever." ⁠
"Businesses are remote, and they aren't returning to the office," he writes. "And it's a death spiral: the longer offices remain empty, the longer they will remain empty. In 2005, a hedge fund manager was visiting my office and said, "In Manhattan, you practically trip over opportunities in the street." Now the streets are empty."⁠
Today I got a note about a new direct flight launched from New York to Cabo. Funny given all the carnage in the airline industry, but it could be super smart…⁠
Now New Yorkers can hop on an Eastern Airlines flight to Cabo and enjoy the Baja peninsula, watch whales from the shore while they sip their coffee, and do all their daily business online with just a two-hour time difference.⁠
If you're a RETA member, you can read my most recent report on opportunities in Cabo and around Baja California here.⁠
If you're not a RETA member…I'm working on something extremely special in Cabo, a RETA-only deal. We'll have views from our terraces directly in front to the sea of Cortez, and an entry point of under $200,000. As I write the developer is upgrading his plans to include more co-working space and video conference room facilities in the communal amenities. ⁠
Make sure you're part of our little group to hear about it.⁠
Safe Haven Panama⁠
One of the world's great safe havens is Panama… ⁠
The World Bank Panama now ranks Panama as a high-income nation. Panama is a haven of safety and stability in a turbulent world…a destination for international people, multinational companies and money. ⁠
You'll find 78 banks in Panama City plus Panama is the biggest recipient of foreign direct investment in Central America. Panama has become the largest per capita exporter of services in Latin America. And it's incredible to think that 5% of all global trade passes through the Canal in this tiny country…⁠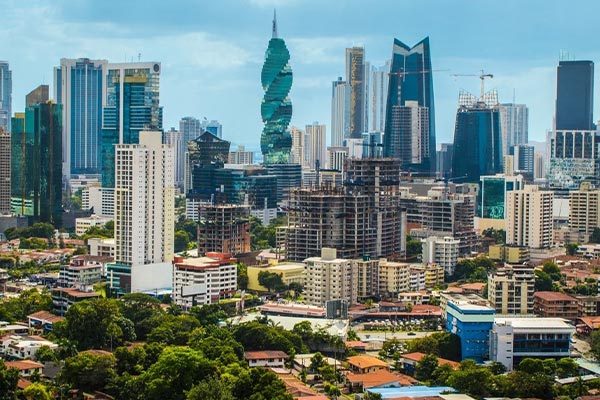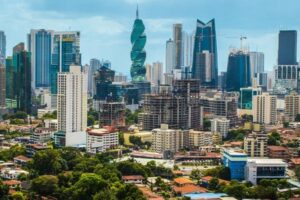 Panama's robust economy weathered the 2008 crisis and Panama will withstand the current global crisis just fine, too. Panama in one of those safe havens that sucks in resources when things in the world get volatile. ⁠
Panama has created a wealth fund and poured money into infrastructure. Generous tax breaks and easy visa requirements for those setting up a business or hiring employees mirrors the Singapore model. Today, Panama is attracting more and more multinationals looking for a friendly regional base.⁠
It's also one of the world's most attractive havens for retirees. ⁠
And with the massive trend accelerator that is Covid I expect an influx of work-from-anywhere professionals. (Panama is only an hour's difference from New York for example.)⁠
We'd had some killer RETA-only deals in Panama. And in just a matter of weeks I'm bringing members the exclusive opportunity to own something turn-key and completely beachfront close to Panama City…⁠
If you're a RETA member stay tuned for this. ⁠
Escape to Costa Rica: $85,000⁠
Let's end with a juicy little property pick…I haven't visited it, nor done any due diligence, I just think it looks cool…⁠
In Guanacaste Costa Rica there's a condo listing for just $85,000. It's just outside the popular surf town of Nosara on Costa Rica's Pacific Coast and it's two-bed, two-bath. ⁠
If it's the beach life you are looking for, this cheap dream home looks interesting. It's just an eight-minute drive to the beach and amenities like bars, restaurants, and shopping are also close by. This condo has high ceilings making it bright and airy and has an open plan kitchen/living room, as well as two outdoor patio areas for relaxing after a hard day on the beach.⁠
Located in a gated community the condo comes fully furnished and you have the use of a shared pool. Fishing, surfing, snorkeling, and turtle watching are popular activities in the area. ⁠
Get Your Free Real Estate Report Now
Sign up for our free daily Postcard e-letter and get a valuable free report on the The 5 Best Places to Buy Real Estate In 2023.
Related Articles
The 10 Best Places to Invest in Real Estate
Your Questions About RETA Answered