4,800 miles away someone is swinging a sledgehammer at my €410,000 luxury condo.
Under different circumstances that might be cause for concern. But, as it stands, I couldn't be more excited…
That's because when they're done, my condo will to be worth a handsome six figures more.
As you may know, last year I bought a fire-sale condo in a super luxurious community on Portugal's Algarve. It's a place where you find homes worth anywhere from €1.8 million to €10 million. But thanks to my local contact, we came upon the opportunity to buy a villa here for just €410,000.
Our plan is to polish up the condo, address any work needed. Then, once it's move-in ready, we'll rent it out for a full year, increasing the value of the property by creating a rental track record.
Finally, we'll sell…easily securing six figures in profits.
In the same community, I've seen the same unit type listing for a whopping €830,000. That's why I'm not too concerned about the renovation. When your price is well into six figures below market value, you can easily absorb a few unforeseen costs.
And because my contact—and partner on this deal—is well connected on the Algarve and has already taken on multiple renovation projects just like this, there won't be any major surprises.
If you're a RETA member, you can listen to my latest conversation with my Algarve contact, here.
You can also check out progress on the renovation on his YouTube Channel, here: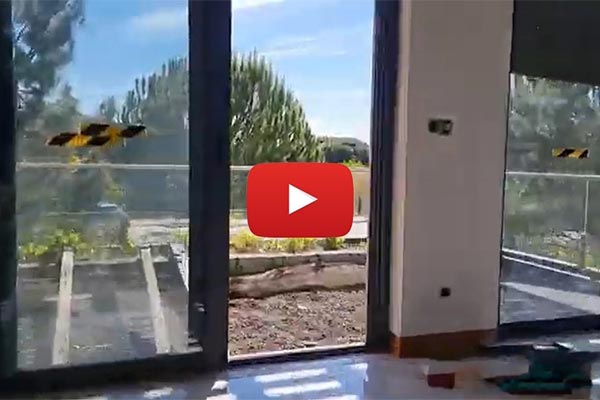 Watch the renovation progress on my condo in the Algarve here.
Renovation or remodeling a property can be great way to add value before renting or selling, but that's not to say that it's the right move in every circumstance. Sometimes less is more. And sometimes the cost can outweigh the potential gains.
Today, my senior researcher, Margaret Summerfield, will walk you through some of the basics you need to know if you're thinking about remodeling an investment home for profit.
Read on…
P.S. I'll be back in Portugal next week and back in the Algarve at the end of May. This week I'm in the Riviera Maya scouting for opportunities, looking in on our past deals, and taking the measure of the Path of Progress that's been driving growth in Tulum. Stay tuned this week for my updates.
***
Is This Facelift Worth It?
By Margaret Summerfield
At a dinner party some years back, a long-term friend introduced two women he'd brought along. They're new in town, he explained, and thought it would be nice for them to meet people.
The two women looked very similar. Taut skin, high arched eyebrows, a frozen expression.
Are they sisters, I asked my friend.
Oh, no, he replied. They're not related. But they do share a surgeon. Before the facelifts, they didn't look at all like each other. And they looked a lot better. But I don't dare tell them that. They've spent an absolute fortune to look like this.
I was reminded of those two women when walking along Rue d'Antibes during my recent stay in Cannes. I'd passed a few 80-year-olds with facelifts that looked like 80-year-olds with facelifts. Is it money well spent? Who am I to judge…
Remodeling a house is like a facelift in some ways. It can work wonders but it can equally go terribly wrong. It can cost a lot of money, but if you don't spend it right, it's like throwing money down the drain.
So, what should you do if you're remodeling purely with a view to adding value and re-selling a home?
A very obvious rule is never spend more than the home is worth. Look at local listings similar to your home. Compare those that sold quickly with those that lingered on the market for a long time. Figure out a ballpark value. Calculate the price you paid for the home, your closing costs when you purchased and when you sell, and any taxes you'll pay when you sell.
Then, before you spend a dime, get local real estate agents in. They can give you an accurate current value for the property. It doesn't stop there, however. You should then ask the agent what would add value. If they know their stuff, they should tell you straight away what to do, what level of remodel you'd need to get top dollar—and if it's worth it.
One agent told me that upgrading the kitchen in an apartment I owned, for example, wouldn't make any difference. The apartment was priced at the top of the market. There was a shortage of supply and very high demand. Apartments in that area were selling in a matter of weeks. Spending thousands on a kitchen remodel would not get me a higher sale price, the agent advised, it would be money wasted. He was right.
An agent might tell you to refresh a kitchen rather than replace it—putting in new counters, painting cabinet doors, adding new hardware. They may tell you that rather than overhaul a tired bathroom, to use it as a bargaining chip when it comes to selling. Knocking a few thousand off the listing price instead of spending double that on a remodel can make good sense.
When remodeling to sell, spend on what's visible. If a furnace is older but works well…and will pass a home inspection…then it's pointless to replace it. A new furnace won't get buyers excited.
There's a good site here where you can check out what improvements added the most (and least) value, in an annual Cost vs Value report. It's broken down by state and city. It's a good guide on what really adds value.
Remember, with this kind of remodel, it's not your taste that counts. It's what the market demands that you need to aim for. You might love a retro 1930s look, but if buyers want sleek and modern, then do sleek and modern. Avoid zany patterned tile, carpets, crazy paint colors. They may turn buyers off.
Also remember that a remodel done badly can devalue a home. If you're not seasoned at DIY, the finish will likely look poor. Experienced buyers know what to look for—hardwood floors with gaps, cabinetry that isn't flush, doors that don't sit right. These little visual faults are a red flag. They get a buyer worrying about what else you've done around the home…if you've tried your hand at the plumbing, wiring, or roof repairs…things that are expensive to fix.
Finally, make sure that any work you do is up to code and you've got any paperwork or permits required, whether from local planning offices or the homeowners' association.
Your Daily Dream Home
Monda, Malaga, Spain
€89,000 ($107,324)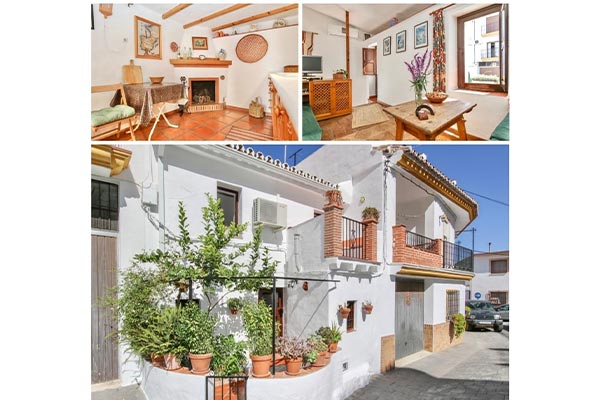 In the tranquil mountain village of Monda, just 20 minutes from Marbella on Spain's south coast is this one-bed, one-bath townhouse (La Casa Limon). It's a traditional Andalucian home…but with some modern design touches. It has a living and kitchen on the ground floor and the bedroom has a mezzanine level for extra space or another bed. There is also a balcony on the upper floor with enough room for seating and a little table…the perfect evening wine-sipping location. ⁠ ⁠⁠
Remember, we don't make money from any listing shared here in the Your Daily Dream Home section. We have no dog in the fight. We're just sharing cool properties we've found.
I haven't visited this property or done due diligence on it. If you're interested in the listing, you should hire an attorney and do your own due diligence.
Get Your Free Real Estate Report Now
Sign up for our free daily Postcard e-letter and get a valuable free report on the The 5 Best Places to Buy Real Estate In 2023.
Related Articles
Cheap City Pads Around The World
A Down-and-Dirty Way to Profit in Uruguay