"Thailand and Taiwan, Germany and Japan, Spain, Italy, and Albania." Molly Ashby is ticking off the foreign countries she's lived in. "Best of all…Portugal," she says.
When the time came for retirement, the former Air Force brat and Department of Defense teacher and her husband, Jerry, chose Portugal. Why? "The people," she answers without hesitation. "They're peaceful, receptive to foreigners, and kind."
In 2013 the Ashbys bought a neglected 328-square-foot apartment in a building dating from 1910 located in the Campo de Ourique neighborhood of Lisbon.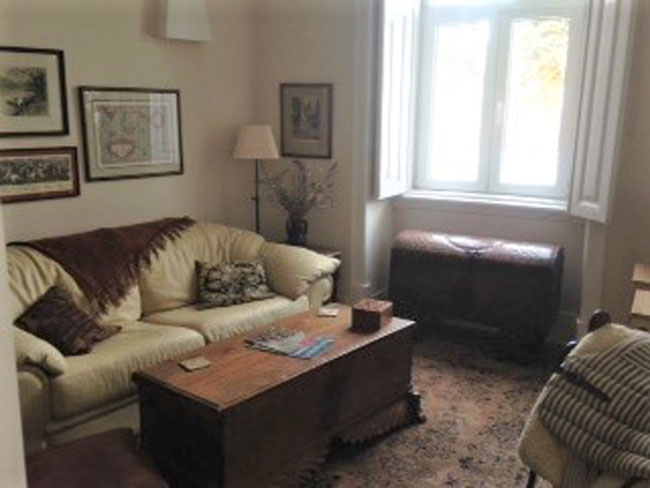 "We paid $200,000," Molly says. "The exchange rate wasn't the best at that time, but the price was still a bargain, especially since the area has since become trendy."
Molly and Jerry embarked on a massive renovation. "We took out walls, made cut-outs in them, and totally changed the floor plan, to the extent the contractor made jokes about the upper apartment falling into ours. We made a hallway and closet area out of a bedroom, created an entirely new bathroom, tiled, and re-outfitted the kitchen.
"We painted the apartment, from the repaired, decorative ceilings down to the wainscoting.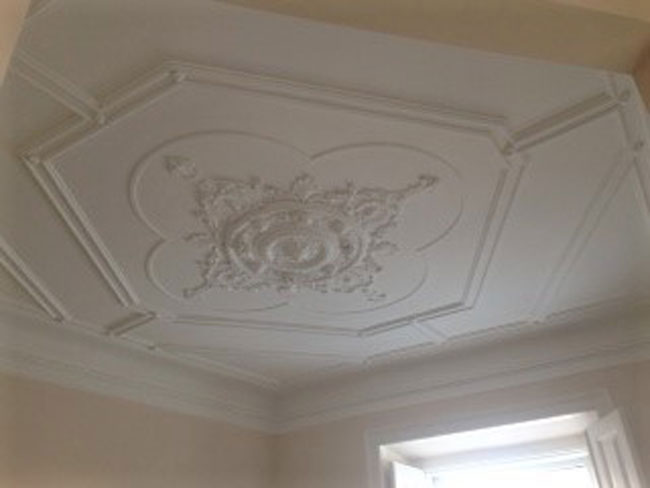 "Doors were refitted, and we installed new electrical and hot water systems, and refinished the floors." The tab ran to about $70,000, but Molly feels that was more than fair. "From what I've read about remodeling in the U.S., I think we got much more for our money in Portugal than we would have there."
The couple recently tiled and painted the patio of their first-floor apartment. That set them back another $5,000, but they found it easier this time round because of the personal relationships they've built up with the staff at their local hardware store. "We might pay a little more, but we know that in an emergency—plumbing, electrical, whatever—we're covered. We know all the workers and consider them friends." In fact, the couple has been invited to the owner's family birthday parties.
The Ashbys split their time between Lisbon and Texas, where Molly's military dad retired, and where she met and married Jerry. "My mom still lives in San Antonio, so we spend blocks of time there regularly," she explains.
Comparing the two, Molly says, "We admit that for the money we spent on our Lisbon apartment, we could have gotten more space in a San Antonio home. But it's not about big—Texas jokes aside," she laughs. "It's about lifestyle. In the U.S., people are in a rush, or sitting in traffic. Here, we don't even own a car. We stroll through our neighbourhood doing errands, stopping for coffee at a sidewalk café on a tree-lined street. I do volunteer work and ride horses. There's no pressure in our lives."
To sum up, it's about quality of life, and once again, the people. Molly shares an example. "In the Azores (Portugal), where we lived twice and visit often, if you knock on someone's door, they insist you stay for dinner. That says it all."
Get Your Free Your Overseas Dream Home Report Now

Sign up for the FREE Your Overseas Dream Home e-letter and get a valuable report (free for a limited time) on the The Global Real Estate Boom of 2021: 15 Places Where You Can Profit.
Related Articles
Lisbon Portugal: Retiring, Cost of Living and Lifestyle Information