"Second star to the right and straight on 'til morning." Those are the famous directions to Neverland—a magical place, overflowing with adventure, where you don't grow old.
My husband Michael and I were tired of living a life where there was just too much order and discipline—and too many adults spoiling the fun. So, we began our search for our own Neverland in Costa Rica.
Because the country has at least 12 microclimates (and variations within those) it's always a good idea to rent before you buy to be sure you choose wisely. We spent three years searching all corners of the country, looking for our perfect spot. Our wish list included: cool temperatures, year-round tropical lushness, water features, plenty of land to garden and "hobby-farm," plus a country life with easy city access. I know that sounds like an impossible dream…but we found it in the Orosi Valley, about 20 miles south of the capital of San José.
We pinpointed three and a half acres surrounded by coffee fields with a river running right through the middle of the property. It was ideal. The day we found the finca (think tropical farmland,) we spent over an hour just roaming the verdant gardens before we ever set foot in the house. I said, "It doesn't matter what the house looks like, this is the property."
It was a good thing I thought that, because the 4,000-square-foot "house" was in need of some remodeling, as was the swimming pool. It had originally been planned as a small hotel and restaurant but never opened and had been vacant for four years. Vistas, climate, and rivers can't be changed—but a house can.
This was our house when we first bought it: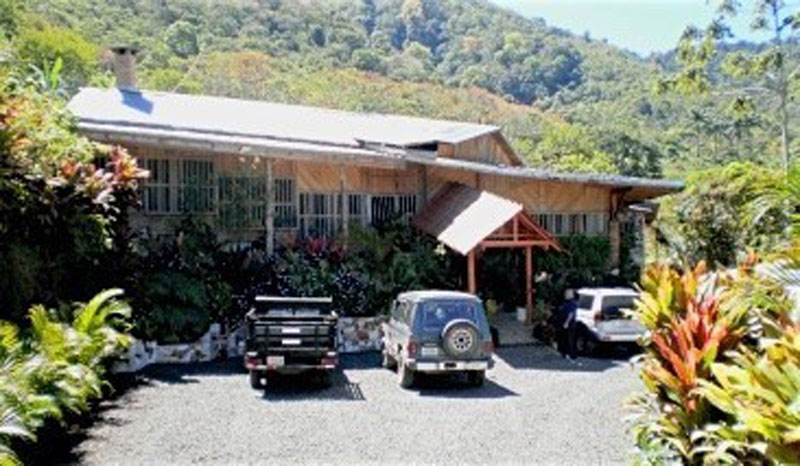 The asking price was outside our budget, but since it had been on the market for so long, we low-balled an offer. We proposed $225,000 against the original $500,000 asking price. They accepted. That left us $100,000 for remodeling. We felt like we were on one of those fixer-upper TV shows.
Building materials cost a little less here than they did at home in Texas, but the real savings come with the cost of labor. The cost for a skilled laborer is less than $20 a day. As a result, $100,000 goes a lot further here.
We've taken our time with the remodel for several reasons. We wanted to enjoy our new life and not be inundated with decisions and construction. We've spent time tinkering with the gardens and landscape, we wanted to be sure we knew exactly how to best take advantage of the property's breezes and panoramas. Here's what the front of our house looks like now: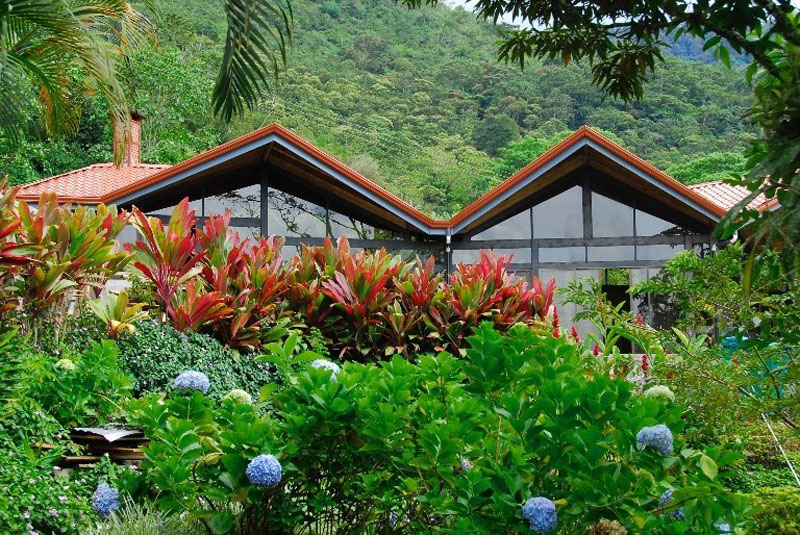 Every child has a Neverland in his dreams that starts as a blank canvas. It becomes covered in splashes of color and design as he draws out his fantasy. That ideal reality is lost in the workaday life of adult Americans.
Moving to Costa Rica and creating our new home has allowed Michael and I to dream again. Only this time, we never have to grow up…
Get Your Free Your Overseas Dream Home Report Now

Sign up for the FREE Your Overseas Dream Home e-letter and get a valuable report (free for a limited time) on the The Global Real Estate Boom of 2021: 15 Places Where You Can Profit.
Related Articles