For many, retirement is their chance to live the kind of life they've always dreamed of. Throughout their working lives they count down the days to when they can leave the 9-to-5 behind and focus on living their ideal lifestyle, in a location that's perfect for them.
But at what cost? In popular retirement spots in the U.S., your rent alone could blow your retirement budget. In Miami, for example, you'll pay $3,000 a month for a condo blocks from the beach.
But there are alternatives all over the world where your rent can cost a lot less, leaving cash leftover to have some fun. Whether you're looking for a retirement by the beach with good weather year-round, a cultural enclave in Europe, or life in a big city, read on for three places where your social security alone can more than cover your rent.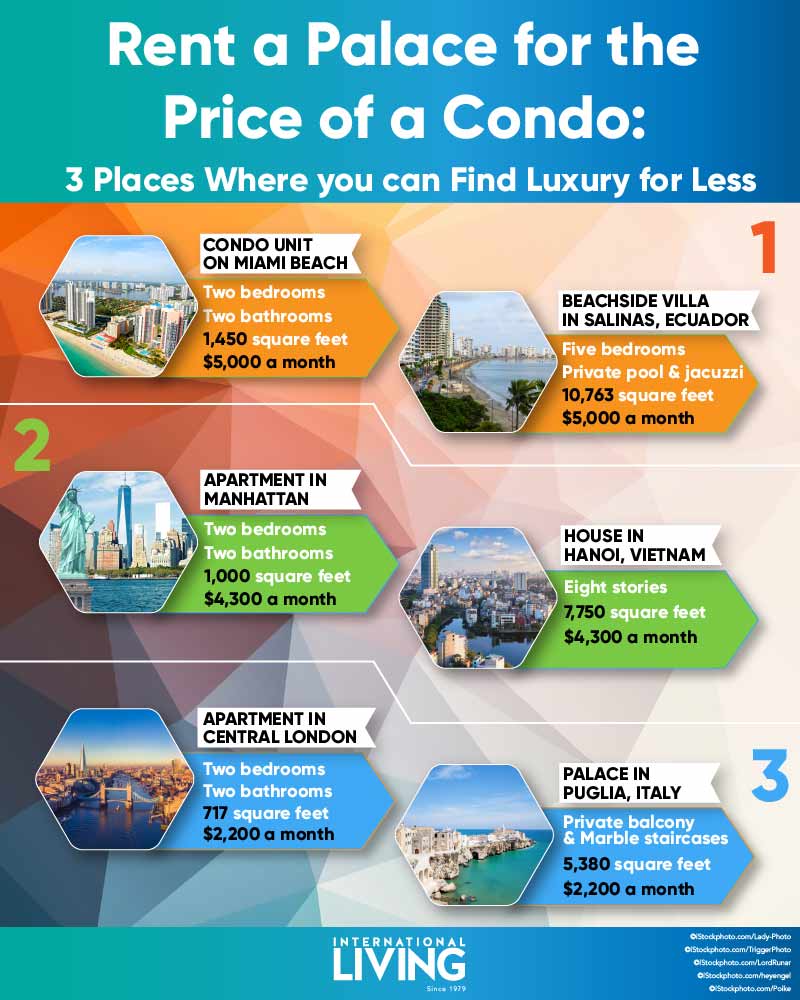 A Retirement on the Beach
There's a lot to love about Miami—the sun…the sea…the sand…and that's only just what you can get from the beach. It's easy to see why this coastal city in Florida has long been popular with retirees, and still boasts an active retirement community.
But the fact is that if you want to enjoy all that Miami has to offer, you're going to need deep pockets. Condo units throughout this area will regularly rent for over $3,000 a month. And if you want to be near the beach, expect to pay considerably more.
For example, a 1,450-square-foot, two-bedroom, two-and-a-half-bathroom condo available for rent right on Miami beach costs $5,000. The building comes with gym and spa facilities, and there is a Starbucks in the building.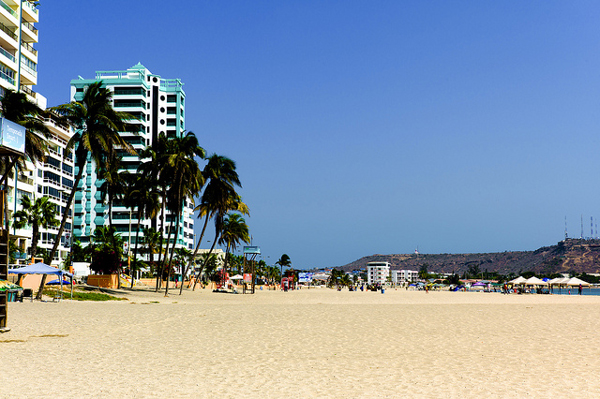 You could take your $5,000 and bring it to Ecuador, where you will also be able to rent a property on the beach in Salinas—commonly known as "Little Miami"—for the same price. But instead of a 1,450-square-foot condo, you could live in a 10,763-square-foot villa on nearly two-and-a-half acres of land.
Advertised as being perfect for private parties, this five-bedroom, two-story house comes with a private pool and jacuzzi, and has parking space for 10 cars, should you want to have your friends over to enjoy the ocean view.
Of course, you can find many beachfront properties in Ecuador for much less. Along the same beach in Salinas you can find two- and three-bedroom condos going for around $1,000 a month—and sometimes even less. Move a block or two from the beach—but still within walking distance—and you will see the prices drop even further. This is the same for many other popular beach towns throughout Latin America too, like Cancún, Mexico; Tamarindo, Costa Rica; and Coronado, Panama.
Life in a Big City
Some retirees would never be happy living anywhere but a big city. And in the U.S. there is no better place to find the hustle and bustle of city life than New York City.
But living the NYC dream doesn't come cheap. The more immersed you are in the busy streets and heaving subway stations, the more it will cost you to keep a roof over your head. For instance, a two-bedroom, two-bathroom apartment on the east side of Manhattan will set you back $4,250 a month—and that's just for 1,000 square feet of living space.
But having a big-city life doesn't mean you have to pay big prices. Look outside the U.S. and you'll find plenty of sprawling metropolises teeming with life, but also offering a low cost of living. Take Hanoi, Vietnam's capital with a population similar to that of New York City. Hanoi beautifully blends the constant fluctuations of a modern city with breathtaking historic architecture and a rich culture. And for the price you would pay for your Manhattan apartment, you could instead rent an eight-story house in the center of Hanoi. This is a modern structure in the middle of the Hoan Kiem district—a hub for shopping and some of the city's best loved tourist attractions.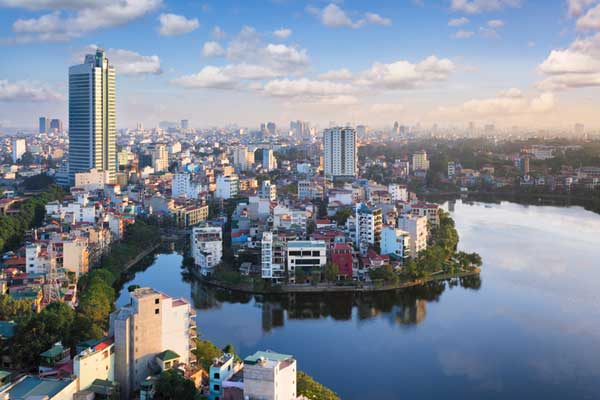 If eight stories is a bit more than you need, you also have the option of just three stories, bringing your rent down to $2,000 a month. And if even that is too much living space for you to handle, Hanoi has plenty more options for you to choose from.
Two-bedroom apartments and houses in the same area start at just $500 a month. These are all modern buildings and come fully furnished.
The same can be said for Bangkok, the always-on-the-go capital of Thailand. And, if a population of about 8 million people is just a few million too much for you, smaller cities throughout Southeast Asia—such as Phnom Penh in Cambodia—offer the same modern amenities and low rental prices.
Surround Yourself in Culture and History
For many, a European retirement is the ultimate dream. There is an air of romanticism that goes with living in a place of deep history and culture. Living in London, for example, has a huge appeal for North American retirees for this reason. And along with the famous theater scene, the rich history, and the faint possibility of rubbing shoulders with genuine royalty, it doesn't hurt that you can live here for six months visa-free.
But living there will cost you a pretty penny, and while you may feel like you're handing over a king's ransom, you won't be living like one.
Much of the affordable rental property in London is in the outskirts of the city. Far along the commuter belt where it might take you hours to get anywhere close to the center of the city. Alternatively, to rent a two-bedroom, two-bathroom apartment in the middle of the city is going to cost you around $2,200 a month.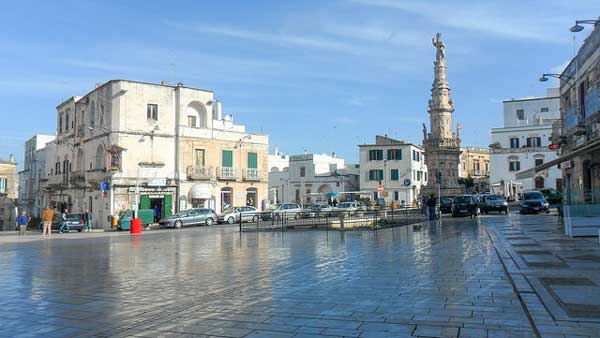 But London isn't the only part of Europe that has a regal history, and there are many other cities where $2,200 could get you something more substantial. In Lisbon, Portugal's capital, that kind of money will get you a four-bedroom house; in the Languedoc-Roussillon region of France it could get you a four-bedroom villa with a private outdoor pool; or in Puglia, Italy, $2,200 could rent you an actual palace—that is literally a home fit for a king!
The palace comes with marble staircases and a balcony and terrace that look out over a large town square. There is a catch however…it comes unfurnished. But to be fair, so too do the apartments in London.
If a large palace isn't your style, Europe offers many more affordable rental options. Two bedroom apartments in French cities like Lyon and Montpellier can be found for just under $1,000 a month. The same can be said for Porto or Cascais in Portugal.
Get Your Free Report on the World's Best Places to Retire:
Learn more about the best places in the world to retire in our daily postcard e-letter.
Simply enter your email address below to sign up for our free daily postcards and we'll also send you a FREE report on The World's Top 10 Retirement Havens.
Get Your Free Report Here