Making a living as a freelance copywriter definitely has its merits.
When you're in my line of work, you choose your own hours, you don't have a boss to answer to and you can work from anywhere there's an Internet connection.
There's also a lot of money to be made. The more financially motivated freelance copywriters can command as much as six figures per year.
But for me, the best thing about being a copywriter is that it allows me to enjoy the type of lifestyle that I've always wanted.
Right now, I'm living and working in Southeast Asia—in a sunny, laid-back little beach resort town called Sihanoukville in Cambodia.
I could go hunting the big paychecks—but when the cost of living is as low as it is here, I prefer to work a couple of hours a day and spend the rest of my time enjoying this incredible, exotic part of the world.
When I do work, I can easily write copy and manage projects from almost anywhere. Even by the pool.
Rent and Cost of Living is Cheap in Cambodia
As I traveled throughout this part of the world, I discovered that rent (like everything else here) is cheap. It averaged out to about $14 a day for a room with air-con, hot water showers, and digital TV with English-speaking channels.
But I recently decided to establish a "home base." A place to live that's more intimate and personal than any generic room at a beach resort.
My new residence is a 2,000-square-foot, six-bedroom, seven-bathroom home about a mile inland from the golden sand of Serendipity Beach.
See for yourself in the photo above.
It's got a fully-equipped kitchen, twice-weekly maid service, high-speed Internet access, digital TV, a huge living room, a large balcony on the second floor, a makeshift basketball court, plenty of room for parking, and more. There's even a black-and-white cat that lives here called "Baba Ghannouj." He likes to keep the local bug population in check.
My room is 400 square feet with air-con, a bathroom, and a shower. It's clean, safe and pretty quiet…except for when the roosters and chickadees decide to break into song.
My rent is only $100 a month.
I'm not sure how much longer I'm going to stay here…or if I'll ever stay at a beach resort in Southeast Asia again.
But with such a low cost of living, a beautiful location and a fun career that covers my costs and more…I think I'll be staying put for a while.
Need a Way to Fund a New, Better Life?

Join our Savvy Retiree Daily e-letter today and you'll hear from us daily, telling you about ways you can gain the freedom to live where you want, travel when you like and create a life you love. We'll also send you a FREE Report Fund A New, Better Life With These 6 Portable Careers...
Related Articles
Everything you Need to Know About Copy Writing
---
You know more Spanish words than you think you do! And we guarantee you can be carrying on conversations...in Spanish...in just 20 Minutes. Reserve your spot now for our FREE webinar.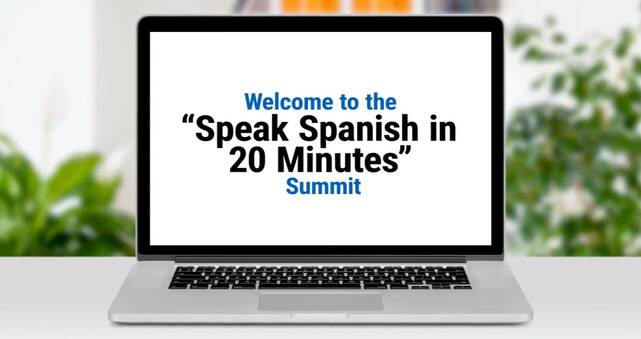 ---