When my wife, Nicki, and I decided in early 2016 that we were moving away from the cold northern winters in South Dakota, for the year-round warmth of Nicaragua, we did so in stages.
We had bought a one-acre lot just outside the lovely colonial city of Granada the previous year, and planned to build our own home after moving down. We'd visited Nicaragua numerous times since 2011, and each time we returned, the country felt "right" to us. But a move of this magnitude doesn't happen overnight—or at least it didn't for us. With tax planning a consideration, I made the move first while Nicki stayed back to handle the difficult tasks of selling our home, as well as most of our worldly possessions.
As it was just me who made the move, I was able to find a furnished room with private bathroom for rent in a three-bedroomed, restored colonial house in Granada's historic center.
My landlord was a local business owner whom I had met on a prior visit. The location was only a few blocks from the central park, the bustling Calle La Calzada (with all of its restaurants), and also a small grocery store and the large community market.
I lived in this house for three months. My monthly rent of $350 included all utilities and WiFi, as well as use of the kitchen, small swimming pool in the courtyard, and the rooftop terrace that gave views of Volcan Mombacho and the bright yellow Cathedral de Granada with its distinctive red domes.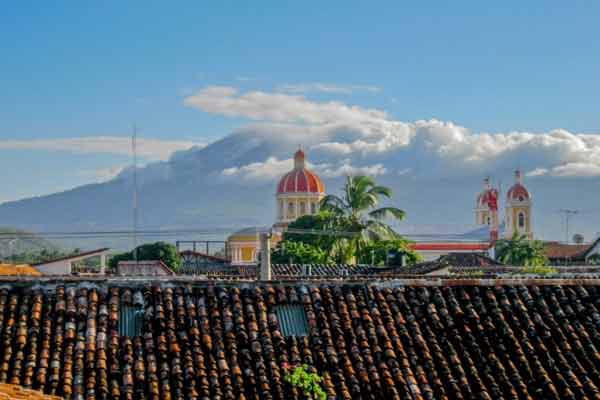 When our house in South Dakota sold, and it was time for Nicki to join me, we needed to find a home that would work for us and also our four-legged kids. We moved down with two labrador retrievers and two cats. We knew that our dogs would not enjoy being confined to a home in the city, so we looked for something just outside town.
Get Your Free Your Overseas Dream Home Report Now

Sign up for the FREE Your Overseas Dream Home e-letter and get a valuable report (free for a limited time) on the The Global Real Estate Boom of 2021: 15 Places Where You Can Profit.
Related Articles