I use a lot of shorthand in my business…
It allows me to communicate quickly with my team and with other industry players.
One acronym you might have heard me use from time to time is "MOST." This refers to Members-Only Scouting Trips.
Members-Only Scouting Trips (or MOSTs) are a hugely important part of being a Real Estate Trend Alert member. With any deal I negotiate with a developer, one of the deal-breakers is that RETA members must be allowed onsite to take a look at the opportunity for themselves…they must be offered a MOST.
This gives them the chance to conduct boots-on-the-ground research and due diligence.
Sometimes this could be all-inclusive trip, other times you might just need to pay for your flight, and the developer will take care of your room and board…
These trips are always a lot of fun, and just another incredible benefit of being a RETA member.
So, what happens on a MOST?
I'm going to pull back the curtain and let you see for yourself…
Right before much of the world went into lockdown, a group of your fellow members put boots on the ground in Tulum on the Riviera Maya to check out what I believe is one of the strongest and most exciting deals on our beat…
The opportunity to buy spacious homes in a stunning community in Tulum for a RETA-only price of $149,000.
I predict gains of $76,000 or more shortly after delivery and I believe these homes will easily command rental yields of 13% or more…
I rushed to get cameras to join them so that RETA members who couldn't make the trip wouldn't miss out. The result was our first-ever virtual Members-Only Scouting Trip.
You can watch it for yourself right here: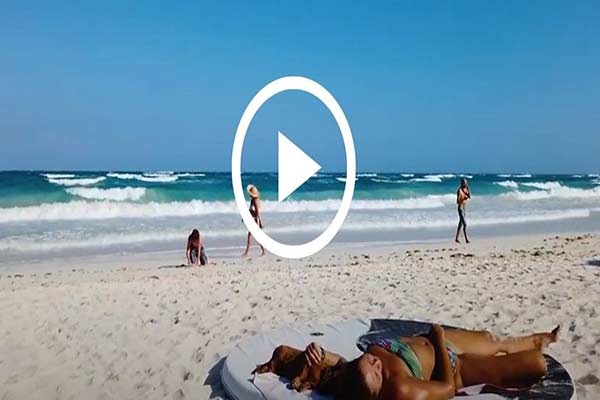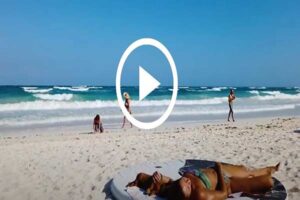 As you'll see in the video, Tulum is a paradise. The quintessential tropical beach and—to this very day—among the most beautiful places I have ever been in all my travels.
The Edena community, where we have our opportunity, is something special. It's a community never seen before in Tulum—spacious homes in a pristine natural setting just minutes from Tulum town, close to the Gran Cenote. It's the perfect retreat in a luxury community dedicated to tranquility and laidback living. Yet, at a price point that's less than a 400-square-foot studio in town.
What's more, thanks to the crisis, I was able to negotiate for the developer to give us a free pool—valued at $7,000—with each spacious home.
These homes are precisely what the new wave of remote workers and the millions of vacationers who come to Riviera Maya each year will be looking for.
Renting long-term, I figure you could charge $2,500 a month in high season, and $1,500 in low season. That's a gross yield of around 13%. Even more if you decide to rent short-term.
This opportunity is so good that I had to be a part of it. I bought along with fellow RETA members.
If you're a member you can read my full report on our Edena opportunity here and contact the developer's team to inquire about availability.
If you're not a RETA member, stay tuned. In a few weeks, I'll be giving you a very special, never-to-be-repeated opportunity to join RETA and participate in a very special evening.
This will be your chance to grasp this crisis opportunity and turn it into a life-changing event…one that allows you to live the life of prosperity you dream of.
Connect with Ronan on Instagram  or Facebook
Get Your Free Real Estate Report Now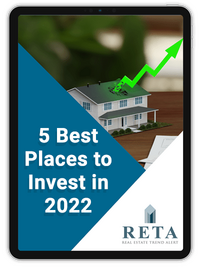 Sign up for our free daily Postcard e-letter and get a valuable free report on the The 5 Best Places to Buy Real Estate In 2022.
Related Articles
The 10 Best Places to Invest in Real Estate
Are Your Eligible for an Extra $6,000 a Year?