"I always wanted to live abroad," says Tracy Teach, whose home in Lima, Peru overlooks the sea. "When I was backpacking around Europe, I met some South Americans, and through them I realized that South American culture really suits my personality, so that's where I wanted to go."
Tracy, originally from Detroit, Michigan, has lived in Peru for almost six years now. "I researched where I could go in South America for the least amount of money. Lima was the cheapest at that point so I started my travels there in December 2001.
"I saw most of the country of Peru, as well as the jungles of Brazil, Bolivia, Argentina, Chile, and Ecuador. On my travels in 2002, I met my wife, Gisella, who happened to be from Lima."
The couple moved to New York and lived there for nine years, but the thought of returning to Lima was never far from their minds. "We used to always joke about going back to Lima to live," says Tracy. "We even bought an apartment as an investment property and then whenever we came down to visit we had a place to stay."
Then, in 2012, they finally did it.
With their apartment in Miraflores, an upscale neighborhood in Lima, they began Peru Vacation Rentals, a short-term rental business. And, after speaking with other Peruvians that lived abroad but had apartments that were sitting empty in Lima, their one rental apartment eventually grew to 50.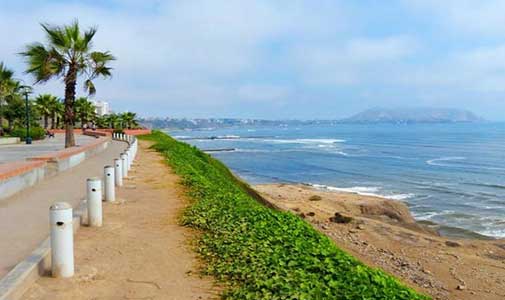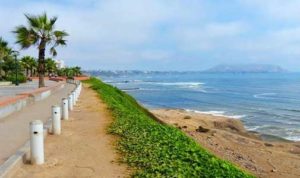 Tracy and Gisella live next to the malecón in Lima's wealthy Miraflores district.
Tracy helped Gisella with the business for the first year and a half. However, he had plans for a venture of his own. He started learning how to make beer, and it wasn't long before he was brewing beer from home. Soon he was brewing larger batches and eventually renting space from another brewery.
"I would go in there, use their equipment, and I was bottling the beer and selling to about four bars and restaurants in Miraflores. I just did four for a while so I could work on my recipes and really get them down," says Tracy.
Three years later, he opened his own brewery. From an initial production of 3,000 bottles, he soon reinvested in new equipment to triple capacity to just over 5,000 liters of craft beer per month. The company is now running at about 60% to 70% capacity and has about 50 clients, mostly in Lima.
Tracy is also a partner in Molly's Irish Bar, which recently opened near his brewery. "From day one, Molly's has taken off. Around the world, Irish bars bring together a lot of good people."
"With the association of craft brewers, I also help organize some of the big beer festivals in Lima," he says.
"We own three apartments but we rent out the one we are staying in. Right now we are living in a huge four-bedroom apartment overlooking the ocean in the Miraflores district and pay $2,300 per month. Our last apartment was a three-bedroom, also overlooking the ocean, and it was $1,400 per month. It depends on your priorities…how big, how modern it is, or if you want an ocean view. You can get ocean views for around $1,500 per month for a nice modern apartment. We used to own a place in the San Miguel district of Lima, and the going rent there was about $800 per month for a three-bedroom apartment overlooking the ocean.
"In my free time I like to surf and cook. The malecón is beautiful for bike riding. There are a lot of day trips and hikes you can do out of Lima. I hope to do some weekend climbing trips in a few months. I can't wait to start traveling again and see more of the country. Going back to the jungle, doing a riverboat cruise.
"Lima is becoming very health conscious. Every day, the malecón is a beehive of activity. People start jogging, skating, and biking at 4 a.m. and go on until 1 a.m the next morning. Yoga is very popular and there are many gyms in the area. When I have time, I will get a membership."
Right now, Tracy and Gisella are happy growing their businesses and living the good life in Peru's most upscale neighborhood.
Need a Way to Fund a New, Better Life?

Join our Savvy Retiree Daily e-letter today and you'll hear from us daily, telling you about ways you can gain the freedom to live where you want, travel when you like and create a life you love. We'll also send you a FREE Report Fund A New, Better Life With These 6 Portable Careers...
Related Articles
Benefits of being a Travel Writer
Become A Travel Writer In Your Own Backyard
Going Solo: How and Where to Enjoy Life Abroad as a Single
---
You know more Spanish words than you think you do! And we guarantee you can be carrying on conversations...in Spanish...in just 20 Minutes. Reserve your spot now for our FREE webinar.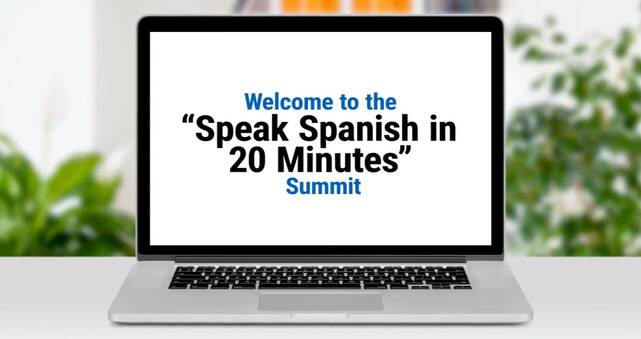 ---