While working at a small architecture firm in the U.S., Trevor Berkowitz had no idea that one day the job would bring him to Costa Rica. But when a job opportunity to design a housing community arose there, he jumped at the opportunity.
"My decision to move to the Guanacaste coast in Costa Rica was based on the job rather than the country's beauty, people, or amenities," Berkowitz recalls. "However, I remained because of my ability to change gears and accept a different culture and the change of pace."
He moved to Potrero in the Pacific northwest of the county. At the time, there were only two restaurants, and he recalled his Saturday routine of stopping at a shack on the way home and grabbing some nachos before hitting the supermarket to get food for the next day, since neither the restaurants, or the market were open on Sunday. "I really loved living in that small town— feeling like an early settler in a wild-west frontier village. It was that simple humble molasses-paced routine that really massaged away my fast-paced California lifestyle. I found myself understanding and assimilating the smaller nuances of the Costa Rican lifestyle to a point where my wife now tells me that I am 'more tico than gringo.'"
Eventually, Trevor moved slightly south, down to the beach town of Tamarindo, with its 3,000 residents making it small by North American standards. In Costa Rica, he says, "it is considered a metropolis. We are a town where everywhere you turn you will see eclectic groups of businesses and cultures sprouting from its surfing roots." It has over 30 restaurants, a huge supermarket, medical centers, banks, and now a movie theater showing first-run films.
To fund his lifestyle, Trevor manages a hotel, allowing him to meet new and exciting people. "I found tourism to be a natural fit because I really enjoy sharing the beauty of the country with other people," he says. He also started a travel agency, Costa Rica Vacations. As a manager, with 50 employees, he still puts in longer hours than he'd prefer, but accepts that as a normal part of running his own tourist businesses.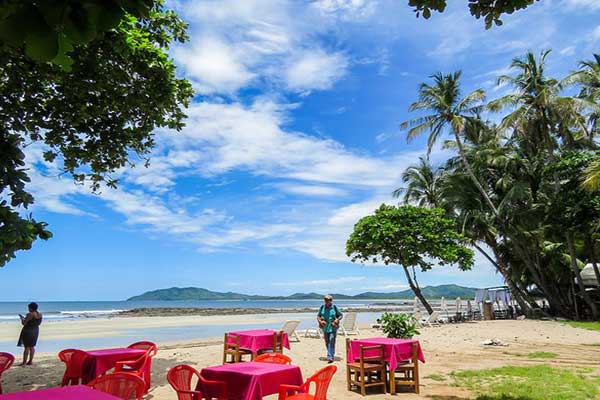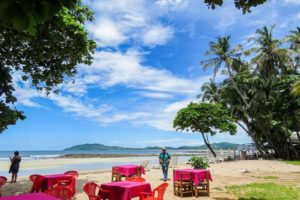 Surfers and nature lovers alike have been drawn to Tamarindo since the town evolved into a bustling beach hub over two decades ago.
As to the cost of living, Trevor believes that it depends on your understanding of the culture. He warns against being stuck in consumerist "Costco ways," as imported goods can be more expensive in Costa Rica than in the U.S. or Canada. However, if you learn to shop like a local, you can live well on a small budget.
He pays about $30 per month for the public healthcare, and when visiting a private doctor, he pays about 25% of the cost of the same treatments in the U.S. To visit the dentist, he and his family pay a quarter of what he was previously used to back in California, and Trevor said the dentist told him he still finds himself doing better financially than when he was practicing in New York.
The one expense where he splurges is housing, as he rents a condo in a gated community. Its monthly cost is equal to that of a rental in a mid-priced town back in the States.
"For me, it's worth having an immaculate lawn and a safe pool for my family without having to take the time to maintain the property myself," says Trevor. "You can find really reasonable rents and properties."
Need a Way to Fund a New, Better Life?

Join our Savvy Retiree Daily e-letter today and you'll hear from us daily, telling you about ways you can gain the freedom to live where you want, travel when you like and create a life you love. We'll also send you a FREE Report Fund A New, Better Life With These 6 Portable Careers...
Related Articles
Benefits of being a Travel Writer
Living Internationally: How to Enjoy a Roving Retirement
Going Solo: How and Where to Enjoy Life Abroad as a Single
---
You know more Spanish words than you think you do! And we guarantee you can be carrying on conversations...in Spanish...in just 20 Minutes. Special summit 'Speak Spanish in 20 Minutes' is now live!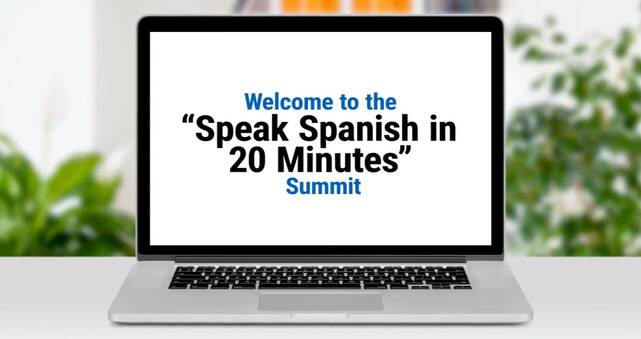 ---