"There's an ease to life in San Miguel," says Melinda Marino, yoga instructor and owner of Esencia Yoga Spa.
Melinda's journey from Ft. Lauderdale, Florida to San Miguel, Mexico, began in 1994 when she traveled with her mom to help set up a medical spa recuperation retreat. Melinda oversaw operations for the business from Florida for the next 11 years, finally moving permanently in 2005 to manage it locally. Witnessing the growth in tourism during that time, and drawing on her passion for yoga and spa treatments, Melinda opened Esencia Yoga Spa in 2013. Six years later, Esencia is a thriving hub for health and wellness in San Miguel. Offering four yoga classes a day, in varying styles and levels, a full menu of spa treatments, including massage, facials, and manicures/pedicures, and a juice bar, Esencia attracts a diverse clientele.
Located in the popular San Antonio neighborhood, Esencia's central, walkable location makes it a convenient stop for both locals and tourists. Which is the best part for Melinda.
"I love meeting all the interesting people who travel through or live here. I have clients from all over of the world, who return to San Miguel and Esencia year after year. Making friends from different backgrounds and cultures, who all have a similar goal of heart-centered wellness, is such a joy," she says.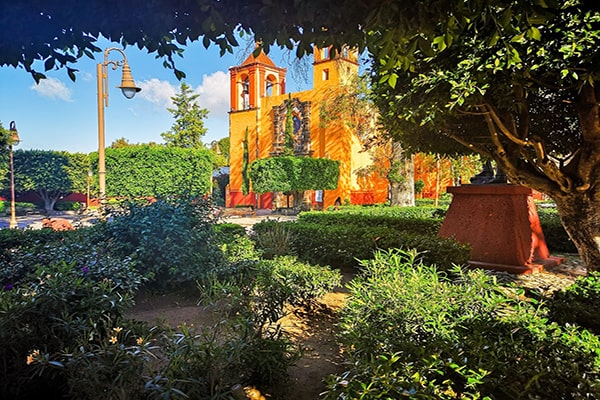 The walkability is a big perk for Melinda, as well as the slow pace of life, which makes walking around San Miguel fun. There's never a shortage of interesting things to see and do and always new sights to discover and people to meet.
"I can walk everywhere and often run into friends when I'm out and about. And because life moves slower, when I run into a friend, we both have time to stop and talk, or grab coffee. People aren't rushing around here, frantic, like they are in the U.S. I have a leisurely lunch with friends a couple of days a week," says Melinda.
There's even an ease to running a business in San Miguel.
"Esencia is open 12 hours a day on weekdays and Saturdays, so I devote a lot of time to managing my business. But it is so much less stressful than running a yoga spa back in Florida. Mexican culture is more relaxed and that affects everything here. The vibe is much more laidback," says Melinda.
When she isn't working or exploring town, Melinda enjoys riding her horse on the trails in the countryside, something she didn't have the time or money for when she lived in the U.S. She also practices yoga daily, strolls through art galleries in her free time, and loves the diversity and abundance of delicious food in San Miguel. A meal at a high-end restaurant, with a margarita, costs around $20, and street tacos cost around $0.50, so there are affordable options for any craving.
Melinda sums up her life in San Miguel de Allende with one word: gratitude. "Gratitude is easy to come by here. I can afford to live well, I have great friends and time to spend with them, and there isn't the pressure to compare myself to others constantly or buy the next big thing. It's about the simple joys," says Melinda.
Need a Way to Fund a New, Better Life?

Join our Savvy Retiree Daily e-letter today and you'll hear from us daily, telling you about ways you can gain the freedom to live where you want, travel when you like and create a life you love. We'll also send you a FREE Report Fund A New, Better Life With These 6 Portable Careers...
Related Articles
Moving From Corporate Slog To Freelance Bliss In Mexico
Finding Opportunity In San Miguel De Allende
Fund Your Life In Mexico By Turning Your Home Into A B&B
---
You know more Spanish words than you think you do! And we guarantee you can be carrying on conversations...in Spanish...in just 20 Minutes. Special summit 'Speak Spanish in 20 Minutes' is now live!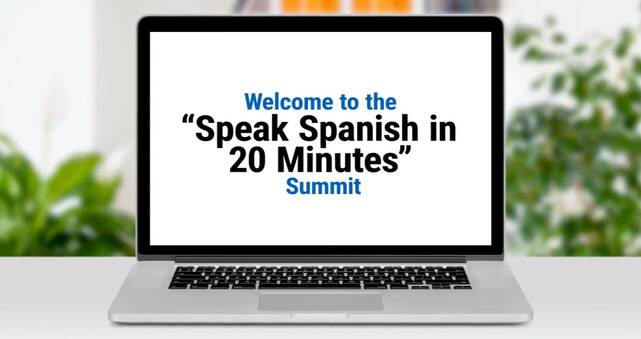 ---