Last year, my partner and I swapped our full-time jobs and red-brick homes for life on the road overseas. The destination for our new nomadic lifestyle—Portugal.
My partner, Richard, is a carpenter and spent many months before our departure transforming a van into a motorhome. Initially, our plan was to try out this new life for three months. Before we knew it, three months became six, and we've now been living on the road for nearly a year.
Throughout this time, we've remained in Portugal. What makes this country and its people so special is that they warmly accept foreigners, including RV travelers. Although there are some understandable restrictions on where you can park up for the night, we have found Portugal to be consistently welcoming of us and our four-wheeled home.
In both the capital of Lisbon and second-largest city Porto, there are many free parking spaces for motorhomes. And towns such as Cascais and Tomar offer dedicated RV parks with complimentary showers—a welcome sight when we want a few days to replenish ourselves and our supplies.
While we are on the road, we use various methods to earn an income. I produce copywriting content for clients all over the world, work I find through online freelancing websites. I also freelance as a creative writer, specializing in the topic of love and relationships. For the past eight years, I have written my blog Living Liberté, another source of income. My partner, meanwhile, is able to offer carpentry work on an ad-hoc basis. He's also building an online coaching business.
We use several travel hacks to reduce our living expenses, the most effective of which is housesitting and petsitting. This gives us an opportunity to spend time with animals in a new place, as well as money-saving access to a washing machine, a dishwasher, and stable internet access. Housesits make a big difference to our budget, and as an added bonus, we make new friends along the way.
I assumed before we left on this adventure that I would need to become accustomed to a basic quality of life. In fact, our experience has been quite the opposite. The cost of living in Portugal is so affordable that we're able to enjoy lots of little luxuries such as regular meals out—something we struggled to afford before beginning our nomadic lifestyle.
Food in Portugal is not only affordable, but also diverse and delicious. The quality of the local produce is incomparable to the supermarket fare we were used to back home. The countless local markets that open every day up and down the country also provide a great way to try something new while meeting local people.
Anyone who lives on the road will tell you that freedom is the true joy of this lifestyle. When we want a night on the town, we can revel in Portugal's glorious cities. And when we want a quiet night away from the crowds, we can head for the coastal cliffs adjoining the Atlantic Ocean. We have enjoyed many evenings watching the sun set over the waves from our motorhome dining table. That has to be one of my very favorite experiences from our time here. And we're able to do it year-round because of Portugal's mild, sunny winters.
Life on the road in Portugal, a country built on slow-living culture, is an endless pleasure and adventure. No hotels, no fuss, and no stress—just slow travel, moving mindfully through beautiful landscapes at the pace of our choosing. In a previous life, I spent many years traveling the world as a professional dancer, but I can honestly say that I've never been as fulfilled as I am now.
Need a Way to Fund a New, Better Life?

Join our Savvy Retiree Daily e-letter today and you'll hear from us daily, telling you about ways you can gain the freedom to live where you want, travel when you like and create a life you love. We'll also send you a FREE Report Fund A New, Better Life With These 6 Portable Careers...
Related Articles
The Perks Of Working Remotely From Portugal
Working As A Digital Nomad In Lisbon, Portugal
Digital Nomads In Portugal: Which City Is Best For Remote Working
---
You know more Spanish words than you think you do! And we guarantee you can be carrying on conversations...in Spanish...in just 20 Minutes. Reserve your spot now for our FREE webinar.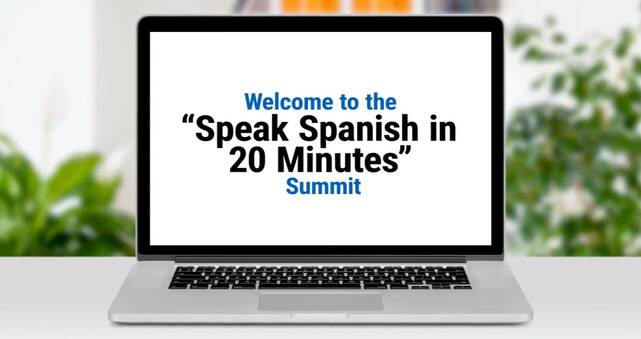 ---