The next time a TSA agent barks orders at me, I'll probably give them a hug.
I'm pining for travel…and judging by the emails I've received from readers over the past few days, you are too.
As you know, I've been asking Roving Real Estate Investor readers where they'll be traveling when planes are in the sky again. I've received some great answers (I've shared more in the Comments and Questions section below). And yesterday, I wrote about your top choice.
Today, I want to dive into another one of your favorites…Costa Rica.
I wasn't one bit surprised to see Costa Rica mentioned again and again. In times of uncertainty, this is exactly where anyone would want to be.
Costa Rica is among the safest and most stable countries anywhere on my beat. For many Americans and Europeans seeking a warm-weather escape, Costa Rica is a beacon of dependability.
Its army was abolished in the late 1940s. The money other countries put into military funding goes into education (the literacy rate is 96%) and a top-rated national healthcare system.
In many ways, it's a model country—respecting personal freedoms, attracting multinationals like Amazon and Microsoft, and strong on the environment, with 25% of the country's territory protected.
But Costa Rica is wild in all the right ways too…
It's an unspoiled natural paradise…it teems with colorful flowers and magnificent mountain views…quiet coves and soft-sand beaches. Its national parks run for miles, hiding exotic tapirs, sloths, and anteaters… spotted wild cats and brilliant macaws. Electric-blue butterflies are as big as your palm float past in the tropical breeze. Gargantuan whales frolic in the warm Pacific waters. Being in Costa Rica is like living inside a huge, natural zoo.
I visited Costa Rica just last February. My destination was the Southern Zone. Here's a picture of the mountain view from my guesthouse. If it could play sound, you'd hear howler monkeys roaring in the distance…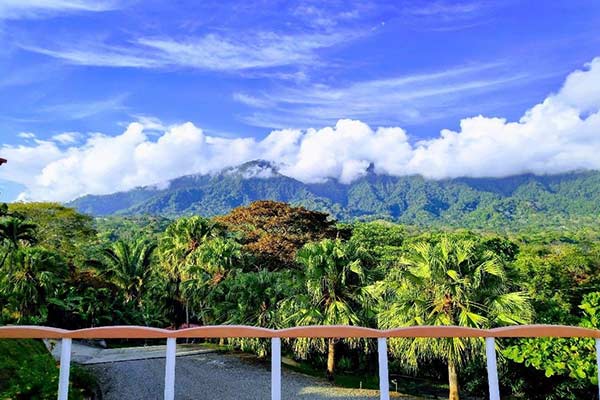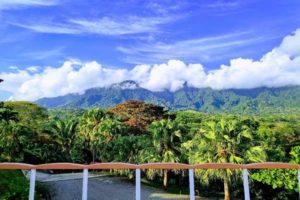 The Southern Zone is the perfect vacation getaway. Everything a tourist wants—sea kayaking, wildlife watching, jungle tours, surfing, good restaurants…is here. On my scouting trips, I've spotted monkey families in the treetops, neon-bright tree frogs and big-billed toucans. I tailed dolphins and whales by boat—and enjoyed some spectacular Pacific sunsets.
The best part is, you're never far from civilization. At night, there's an array of high-quality restaurants to choose from, in the local villages, down gravel roads, and even hidden in more remote parts, under the jungle canopy (the Southern Zone is becoming a gourmet hot spot).
Like everywhere else in the world, tourism here is on pause during the lockdown. Which is perhaps a useful reminder of just how far the Southern Zone has come in recent years. Not so long ago, the Southern Zone wasn't on the tourism maps at all. That's because it was next to impossible to reach. Only the most adventurous travelers were willing to risk the journey to get here. The roads were diabolical. And even if you were brave enough to sacrifice your rental car, you'd be talking about an absolutely grueling half-day journey from San José airport.
But then came the Path of Progress. In 2010, a new stretch of road was completed. The drive from the international airport now takes just three hours or so. It brings you out of Costa Rica's Central Valley and along a magnificent coastal highway with several tempting stops along the way.
One upside of all those years without a decent road is that this location is still affordable for savvy real estate investors with the right contacts…like us.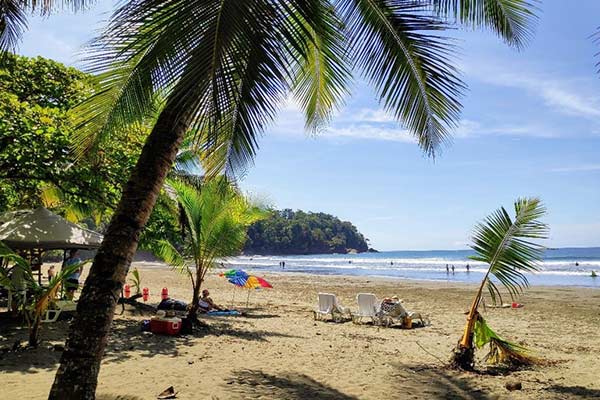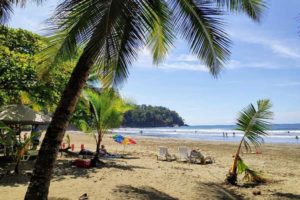 Close this beach in Costa Rica's Southern Zone, RETA members have the chance to lock down lots for just $20,000.
It's here, in this little Eden, away from the world's cares, that Real Estate Trend Alert members have an opportunity to lock down lots for just $20,000. This is a RETA-only deal. The regular retail price is $40,000. Members get this incredible saving thanks to RETA's group buying power. And with available financing, we can buy with a very manageable down-payment and as little as $302 per month.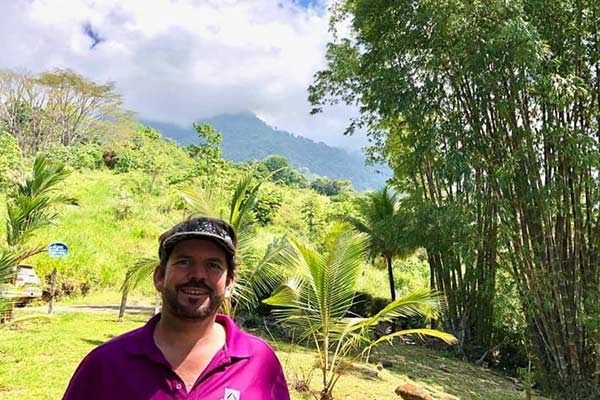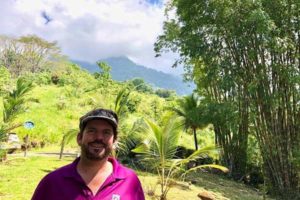 Lack of access did the Southern Zone another huge favor. It protected its natural beauty. Strict permitting rules should keep it that way, and restrict future development, which makes lots, like the ones RETA members can own, rarer and more desirable. And, it makes the area attractive to the kind of traveler looking for unspoiled beaches, waterfalls and forests, wildlife and adventure, who will pay well to rent a home here by the night or week.
One owner, close to where we have our opportunity, made $64,241 in gross rental income in 2017. Another built a home for his future retirement, but made so much money renting it out ($88,000 in one year alone) that he decided to keep it as a rental and build a second house for his retirement.
Of course, you don't have to build on your lot. I believe that simply buying and holding is a good play. For instance, in December 2018, members locked down hand-picked premium lots. Last I heard of pricing there it looks like RETA members have locked in paper gains of as much as 60%.
It's hard to put an exact figure on how much the lots we have on offer may appreciate, but I am confident based on what I've seen here to date that you could see a doubling of your money in five years.
Stay tuned…
Get Your Free Real Estate Report Now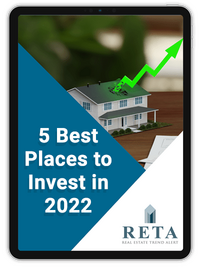 Sign up for our free daily Postcard e-letter and get a valuable free report on the The 5 Best Places to Buy Real Estate In 2022.
Related Articles
The 10 Best Places to Invest in Real Estate
This Country Tops Your Travel Wish List…and Mine Too
Here's Where Everyone is Going (When Planes Fly Again)