I've just bought a home!
Well, not quite…I've gone sale agreed on a condo and I'm now going through the due diligence and mortgage process.
This has been an unexpected start to my Portugal scouting trip, and I've only just finished the first leg.
For the past six days, I've been scouting Portugal's stunning Silver Coast, a stretch of Atlantic coastline just north of Lisbon, famous for its ancient towns, breathtaking beaches, and rugged cliffs.
I've found some highly attractive deals…incredible beachfront homes…and great value resort properties…
This is a place where you can get serious bang for your buck. I'm talking half the price you'd pay for the equivalent in Portugal's Algarve region.
And the beaches here are just as stunning. Here's a picture I took on the beach in Praia D'El Rey, the resort community where I've stayed the past few days, and right in front of the condo I'm buying…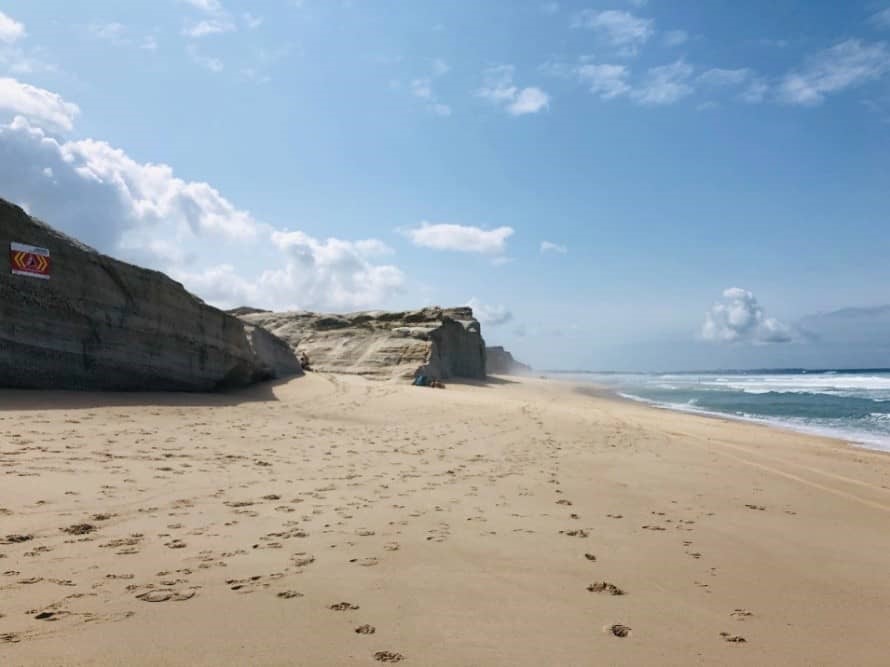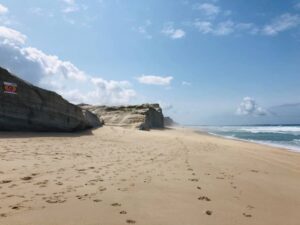 Not far from there, dotted around the hillsides overlooking Óbidos Lagoon, I found stand-alone villas with prices from about €270,000. That's with a pool and a modern finish. Up your budget and you can get a spectacular, modern designed, glass-fronted villa with panoramic ocean views.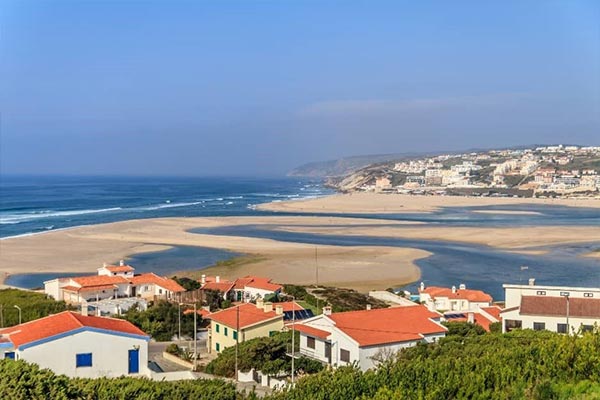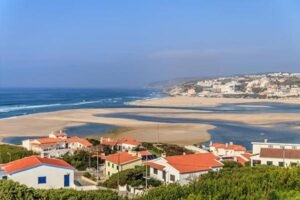 In the Praia D'El Rey Golf & Beach Resort, you can get a nice—albeit dated—apartment for €150,000. Go to the €200,000 to €250,000 range and you can get ocean view…big, spacious, and livable—1,300 square feet is pretty typical here.
And for true oceanfront, you're talking €300,000+. I had a walkthrough of an absolutely amazing duplex oceanfront condo that listed for €495,000. In the Algarve, this condo would list for over $1 million. I was seriously considering making an offer…
I ended up putting an offer on the condo next door. It has the same stunning sea and beach views, but only over one level, and not from the bedrooms. However, HOA fees are half the cost of the duplex, the price is much lower, and the rental income is the same.
Ultimately, the prudent move was the conservative one…although I'm still not over the duplex…
What clinched it for me is that since these were built in 2005, new regulations have been put in place that restrict building within 500 meters of the coastline.
So, they literally aren't making any more of these.
From a second home perspective, there's some serious deep value here. You get top-tier beach on your doorstep and access to world-class golf. You can join Praia D'El Rey and West Cliffs nearby for an annual fee of €1,500. In between those two courses is the Royal Óbidos, where the European Tour is taking place right now.
Lisbon is just an hour's drive away, and you're only 10 minutes from the medieval town of Óbidos. I spent an afternoon there, meandering down cobble streets and enjoying the small cafés and craft stores, even taking a short jaunt through the streets on a horse and cart. It's an Old-World joy. Perfect spot for a day-trip. But, for real estate value, I'd stick to the coast.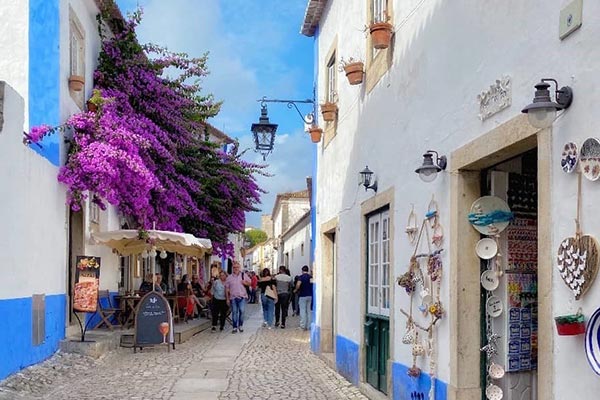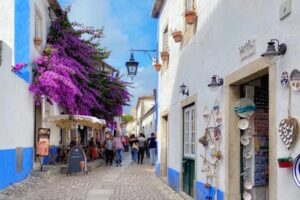 However, the opportunity on the Silver Coast falls short of what I consider true investment-grade real estate.
The numbers just don't stack up…
The region hasn't had anything close to the same surge of international buyers as the Algarve. There are northern Europeans here, sure, but not in high numbers. That means lower rates, lower occupancy, a short season, and a much weaker rental market overall.
Even true oceanfront condos here will only gross €12,000 to €15,000 a year. You can't find condos this close to the water in the Algarve, but the closest equivalent there would generate magnitudes more—€50,000 to €60,000 a year.
That's not to say there's no rental income here. Rent in July and August and you'd cover HOA and property management fees. You might even cover 50% of the mortgage, but you'd still be cash-flow negative.
Ultimately, you don't buy here to make money. You buy here because there's great value and you can enjoy a high-end lifestyle that just isn't reflected in the price.
The low rental yields and relative age of some of these communities is drumming up motivated sellers. There are many properties on the market here and limited liquidity.
Plus, foreigners in Portugal can get really good mortgage rates. You can finance for under 1.5%. In some instances, 1% or lower.
So, if you borrow 80% for a €150,000 condo, on a 20-year term, at a rate of 1.5%, your payments would be only about €580 a month.
But one thing to remember if you're looking to avail of Portugal's Golden Visa: the Silver Coast is not considered a "low density area," meaning you can't qualify for the lowest band of residency-by-investment of just €280,000. (RETA members can read more on Portugal's Golden Visa in their latest issue).
RETA members can get more details on my first leg of my Portugal scouting trip in my Notes from the Field Podcast, which I posted yesterday.
Now it's time for me to get back in my rental car and continue my journey. Next stop is Coimbra…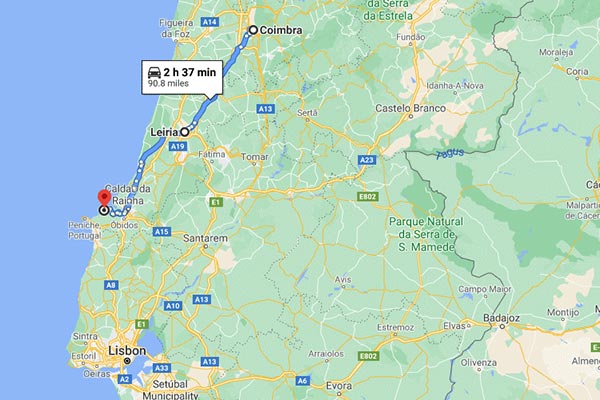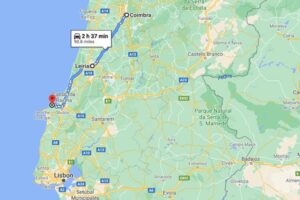 Get Your Free Real Estate Report Now
Sign up for our free daily Postcard e-letter and get a valuable free report on the The 5 Best Places to Buy Real Estate In 2023.
Related Articles
The 10 Best Places to Invest in Real Estate
Bigger Isn't Always Better In The Short-term Rental Market