Uncertainty over the future of the Affordable Care Act has led Americans around the country to stock up on medications they fear they won't be able to afford, should they lose their health insurance in a repeal of the ACA. Senior citizens who have paid less for Medicare coverage and for their prescription drugs under the ACA are worried today—with reason—that their costs could go up.
But one group of American retirees is largely unconcerned about the price of prescription drugs, medical treatments, and access to care. In fact, some opt, cheerfully, to go without insurance altogether…
That's because they've retired overseas to one of the world's healthcare havens—where costs are low and care is excellent.
When expat Jim Santos and his wife Rita decided to move to a sunny beach town in South America, they chose to pay as needed for any healthcare necessities.
"We are in reasonably good health (and getting better thanks to the healthy local food and climate here) and the cost for care even at the best hospitals and clinics is a fraction of what it is in the States," Jim says. "This gives us complete freedom in our choices of doctors. As well as being pleased with both the doctors and facilities, financially this has worked out very well for us."
Here are three of the most popular places in the world for American retirees seeking access to world-class healthcare at a fraction of what it costs in the U.S.
And you don't have to actually live in these places full-time to take advantage of the low-priced, high-quality medical care. You could join the hundreds of thousands of U.S. citizens who take "medical vacations" to these countries each year to save money on treatment.
Costa Rica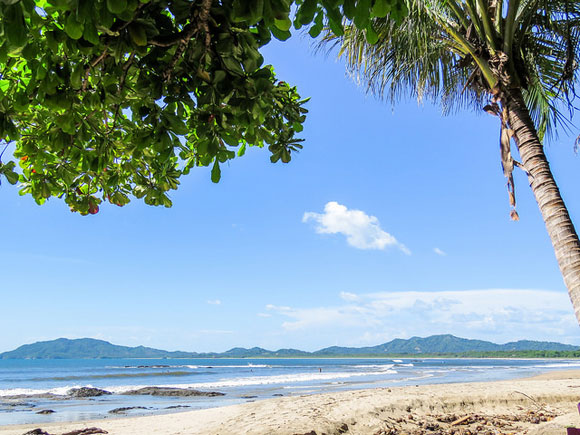 Thanks to the widespread availability of high-quality, but bargain-priced, medical care from well-qualified providers in state-of-the-art facilities, Costa Rica has emerged over the last several years as a premier destination for Americans seeking low-cost medical treatment.
While some U.S. insurance carriers won't cover costs in Costa Rica unless it's an emergency, many expats find that private insurance here is very reasonable. John and Lori Jowett have recently gotten their insurance through Blue Cross of Costa Rica. "For a premium of $462 per month, we have better coverage than we had in Florida, and at half the cost."
The country is finding new ways to help lower healthcare costs.
"I recently discovered a program called MediSmart," says International Living correspondent John Michael Arthur, who lives in the Central Valley. "It works with Hospital Metropolitano, one of San José's private hospitals. Essentially, a couple can get deeply discounted medical services at Metropolitano by paying a $17-a-month 'retainer.'"
While normal office visits may run $40 to $50 (still a bargain, at one-third the U.S. cost), they're reduced to $14 to $18 by paying the retainer.
"Other costs can show similar price breaks, like a CT scan for only $320, compared to $800 in Texas," says John Michael, a physician who practiced in Texas before retiring to Costa Rica.
And expats aren't the only ones who benefit from Costa Rica's good-value, high-quality healthcare. Medical tourism is also growing rapidly. An estimated 40,000 people visit Costa Rica each year for some specific healthcare need.
"When my fishing buddy, Kenneth Thomas, needed dental implants last winter, he drove past myriad dental offices in icy Fort Worth, Texas, and flew to sunny Costa Rica," John Michael says.
"He found he could save $15,000, even after paying for the airfare and his lodgings."
Smiling a new perfect smile, Thomas reveals an added benefit: "I got to enjoy a few extra days in the paradise of beaches, as well as in some of the country's numerous national parks. That will make you want to visit the dentist!"
Other common surgeries Americans are flocking to Costa Rica for include weight-loss procedures, knee and hip replacements and cosmetic procedures like facelifts. Even factoring in travel costs, treatment in Costa Rica is usually much cheaper than it would be in the U.S.
It's estimated that patients save between 25% and 80% on care, depending on the procedure. For example, an angioplasty that would cost close to $60,000 in the U.S. is $9,000 in Costa Rica.
Panama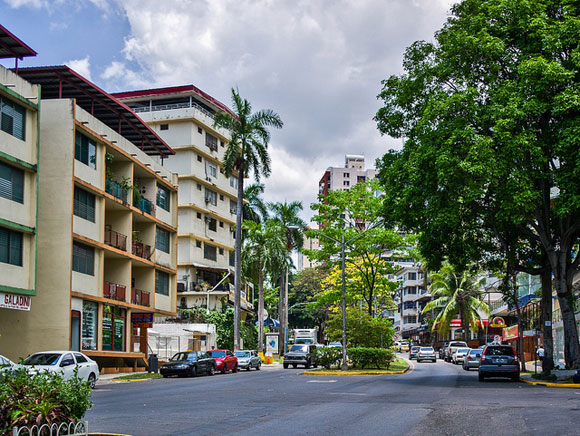 Panama is the most sophisticated and technologically advanced country in Central America—and quality healthcare facilities are a function of that. Panama's hospitals, clinics, and laboratories are clean and modern and compare favorably with their counterparts in just about every country in the world. In particular, Panama City's major hospitals have garnered excellent reputations.
Private health insurance in Panama is much less expensive than in the U.S., in large part because doctor's fees and hospital visits are much cheaper.
Prices for prescription drugs can be low, too, because many manufacturers price them for the market. Plus, some drugs that require a prescription elsewhere are available over the counter in Panama…which means you don't need to pay to see a doctor and get a new prescription every time you want to buy them. If you do take medication regularly, check to make sure it is available in Panama. A great deal of U.S. and European medications are available here, from Lipitor to Claritin to their generic counterparts.
At Punta Pacífica—known as Panama's most expensive facility—a consult with a general M.D. will run you approximately $50, while a specialist consult is around $70. (With insurance, co-pays can be as low as $10 and $17, respectively). There are local clinics all over Panama where you can be treated for much less…depending on your comfort level and what you're looking to treat.
"When I have a minor ailment, I go to the Clínica de Urgencias de Betania around the corner from my house," says International Living Panama editor Jessica Ramesch. "It costs only about $6 to see a doctor, so I am thrilled to take advantage of the low price when I can. At the slightly nicer Clínica Omega in El Dorado, a consult is $15."
When expats Clyde and Terry Coles decided to retire early and move overseas, they chose Panama. "With low medical costs top of our list, Panama had just what we were looking for," Terry says.
Terry and Clyde have had nothing but good experiences with the medical care they have received in Panama…and it's affordable. "We can see an English-speaking doctor without an appointment for just $15," Terry says. "Back in the U.S. this wouldn't even cover the cost of our deductible. And both doctors and dentists here give patients their personal cell phone numbers to use whenever needed."
While the couple pay out of pocket for medical expenses, they do have a local health insurance plan. "We pay $270 per month for the two of us and the policy has a yearly $250 deductible. Prices vary by policy, coverage, and age just as they would anywhere else. Since we never meet our deductible the policy serves as a safety net just in case we needed hospitalization," Terry reports.
Mexico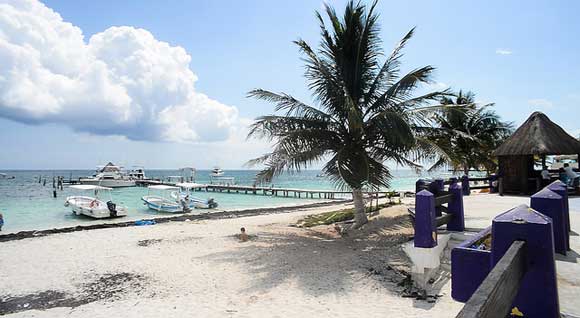 In general, healthcare in Mexico is very good—and in many places it is excellent. Most doctors and dentists in Mexico receive at least part of their training in the U.S. (And many U.S. doctors have trained in Mexico, notably in Guadalajara.) Many of them continue to go to the U.S. or Europe for on-going training.
Every mid-size to large city in Mexico has at least one first-rate hospital. And a big plus is that the cost of healthcare in Mexico is generally half or less of what you might expect to pay in the U.S. The same goes for prescription drugs.
On average, a visit to a doctor—specialists included—will cost $17.50 to $30. A house call—yes, doctors in Mexico still make house calls—will cost about the same.
Lab tests will cost about a third of what they cost in the U.S. A CAT scan often costs about 25% of what it does in the U.S. An overnight stay in a private hospital room costs around $100. A visit to a dentist for cleaning costs about $17.50 to $25.
"In Mexico, you'll have two routes for healthcare: private and public," says International Living Mexico editor Glynna Prentice. "And you don't have to choose just one: Just as many Mexicans do, expats can mix and match these services, depending on your healthcare needs at the time."
Most medications in Mexico are available over the counter (just ask the pharmacist) and cost less than back home. "You'll find all the common brand-name prescription drugs here, at lower prices," Glynna says. "They generally cost 25% to 50% of what you'd pay north of the border. Generics are available for many off-patent drugs, as well."
Get Your Free Report on the World's Best Places to Retire:
Learn more about the best places in the world to retire in our daily postcard e-letter.
Simply enter your email address below to sign up for our free daily postcards and we'll also send you a FREE report on The World's Top 10 Retirement Havens.
Get Your Free Report Here