Twenty years ago, Amy took a trip with some friends from her home in British Columbia down to Mexico to explore the Pacific coast. One of her travel companions was Mike Sztupovszky, a recently divorced carpenter with a great sense of humor. It was a three-month adventure that changed both of their lives; by the time they returned to Canada they were sunburned, eager to travel more, and in love.
Today, Amy and Mike Sztupovszky are still indulging in their wanderlust, renting out their home in British Columbia while they travel in an RV through Canada, the U.S., and Mexico.
To fund their travel-filled lifestyle, the couple started a company, Hungry Frog Organics, selling non-perishable organic goods—like beans, nuts, dried fruit, chocolate, and pasta—in bulk to people in their town and the surrounding area.
Though their business caters almost exclusively to South Okanagan, British Columbia, their store is entirely online, which has allowed them to develop a business that they can manage remotely while they travel.
"We came up with the idea for the store after spending a lot of money paying retail prices on organic groceries for several years. I contacted wholesalers to see if I could arrange a discount for me and my friends in the area, and they said they'd only deal with companies," explains Amy. "So I formed Hungry Frog Organics and passed the discount on to friends and neighbors. As demand grew, Mike and I realized there was definitely money to be made with the business, especially since we don't have an office or storefront, so our overhead is very low. Our customers get a discount off retail prices because they buy in bulk, and we make a profit."
Amy and Mike built their business for free on OpenCart in just two hours. It's a basic ecommerce platform, but it suits their needs and doesn't require high-tech skills. They source their stock from four wholesalers that Amy can order from online. And on the other end of the process, their customers can make their orders entirely through the website.
Amy describes how ordering works: "We open the process on our website every four months and send out an email to our list of customers. After the three-week order window closes, we tally up our customers' requests and place the orders with the wholesalers. Within 10 days everything begins arriving at the shipping depot near our town. We hire a friend, and frequent customer, to handle the order pickup if we are traveling; otherwise, we do it ourselves."
They price their goods competitively, usually with a 5% to 50% markup over wholesale, depending on the product. Amy scours the internet, comparison-shopping, and also prices out the wholesale bins at local health food stores to set the prices for Hungry Frog.
"Each year we sit down and look at our travel calendar and schedule the order windows at convenient times. Last year, one of our order windows closed in early October, so we'd have time to enjoy Day of the Dead celebrations in Mexico and not be tied to our computers," says Amy.
"We have a cozy 740-square-foot home, and it suits our needs when we want to be in our hometown—like for skiing season—and provides a rental income when we travel," says Amy.
Amy's parents live nearby and are available as a point of contact for the renters. But otherwise, Amy and Mike handle questions and problems from the renters remotely. Since their home is paid off, the rent they are earning covers the campground fees and fuel costs of their RV adventure.
"Getting work done in the RV has been pretty painless. We just make sure we have the biggest data plan available, because we are never sure when we'll have good WiFi at campgrounds," says Amy.
Need a Way to Fund a New, Better Life?

Join our Savvy Retiree Daily e-letter today and you'll hear from us daily, telling you about ways you can gain the freedom to live where you want, travel when you like and create a life you love. We'll also send you a FREE Report Fund A New, Better Life With These 6 Portable Careers...
Related Articles
50 Ways to Make Money in Retirement
My Life in Mexico Is Better Than a Vacation
A Laidback Semi-Retirement in Low-Cost San Miguel
---
You know more Spanish words than you think you do! And we guarantee you can be carrying on conversations...in Spanish...in just 20 Minutes. Reserve your spot now for our FREE webinar.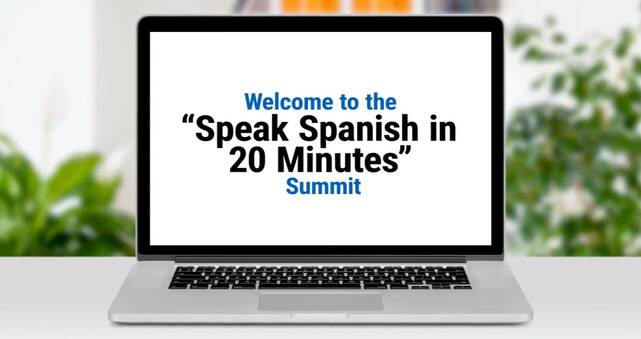 ---