I first discovered Paris while studying in London. One weekend spent exploring the city of light and I was smitten. Whenever an occasion arose, I would return, to walk the streets that spoke of history, to sit in the charming cafes and watch the passing of time, in this, the most beautiful city in the world. Yes, I dreamed to live there. One day.
Ten years later, I decided to step off the corporate ladder and follow my passion for travel, exploring 32 countries in 13 months, meeting my husband, and moving to live in this enchanting city.
We settled in the Marais, the historic Right Bank that in past years had always felt like home. Aside from exploring the city, my first few months were spent studying French, a language I had tried many times to conquer but always failed.
But one cannot thrive on beauty, charm, and history alone…nor even the fresh markets and art around every corner.
It was during that first year…learning enough French to get by but not to work professionally…that I decided to pursue my dream of designing. With a good dose of American optimism, I started a handbag business. From that moment on, my life became more complicated but certainly more interesting.
Every day was an adventure, learning the tricks of a new trade, in a language not my own. But I was determined to succeed.
Thankfully, there is a system in place for entrepreneurs in Paris and I was provided with the necessary paperwork with little hassle, as well as my own health insurance—a great perk and one of the rights entitled to all who legally work in France. With patience, I learned how to navigate the system and at once began to feel a greater sense of belonging.
Three years later, with much patience and hard work my business has taken off. My handbags—hand-painted, reversible, canvas totes—are sold in select boutiques both locally and internationally.
In addition to working on my own, I've learned to appreciate a slower pace of life, to savour gastronomic feasts at some of the best (and surprisingly affordable) restaurants. I'm learning the art of cooking and hosting dinners which is an integral part of the French culture. I've befriended many like-minded expats and even have a few French girlfriends.
I'm feeling very much at home in Paris, having been featured as a local Marais designer in the Lonely Planet.
My husband and I continue to share our passion for travel whenever possible, taking weekend jaunts to neighboring villages and even to nearby countries. It is often during these trips that I find inspiration for my designs. I feel lucky to have had the courage to create this life, and to call Paris my home.
Need a Way to Fund a New, Better Life?

Join our Savvy Retiree Daily e-letter today and you'll hear from us daily, telling you about ways you can gain the freedom to live where you want, travel when you like and create a life you love. We'll also send you a FREE Report Fund A New, Better Life With These 6 Portable Careers...
Related Articles
Living Internationally: How to Enjoy a Roving Retirement
Going Solo: How and Where to Enjoy Life Abroad as a Single
Benefits of being a Travel Writer
---
You know more Spanish words than you think you do! And we guarantee you can be carrying on conversations...in Spanish...in just 20 Minutes. Reserve your spot now for our FREE webinar.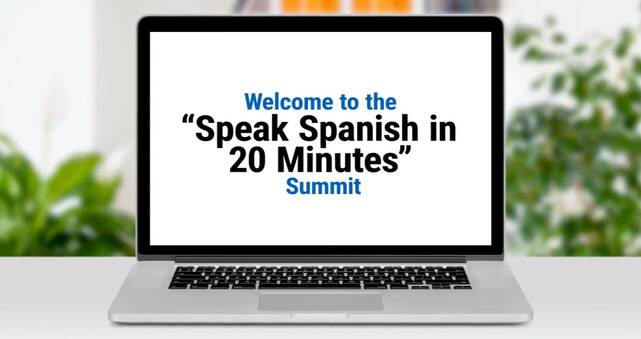 ---