I love two things in life, travel and real estate…
I'm lucky enough to have found a way to earn a living combining the two, but it's taken me to a few far-flung places.
I've trekked through thick, Mexican jungle where I had to clear a path with a machete…visited overgrown and unfinished developments on Spain's Costa del Sol…hiked the mountains of Thailand…taken helicopter rides to unspoiled beaches…and more besides.
I've gotten used to looks of disbelief from taxi drivers, concierges, brokers, and even local contacts when I'm on the road and I tell them where I'm heading.
But frankly, I don't care what they think. Actually, it suits me that people think I'm nuts to want to travel where I travel. It means that there are far fewer people sniffing out opportunity that's often just a short (albeit uncomfortable) journey away from where they're focused.
I get to see places before they really take off…and find ways for our little Real Estate Trend Alert group to profit.
One of my very first trips was to Panama. My family thought I was nuts to be even considering investing in Panama. They couldn't understand why I was going or what I was hoping to find. They didn't know a whole lot about the country other than the fact that it had jungles and an important canal. But I did.
I went there to find the kind of deals that you only get in a country undergoing a major transformation…
Soon after than first trip, I invested in Panama—and I did well. I bought a pre-construction condo with 5% down—a condo that listed for under $150,000. I made four down-payments of 5% during construction. Shortly after the condo was finished, I sold for $220,000.
I've been scouting real estate in Panama ever since…and I've found some serious gems. But nowhere as beautiful and profitable as the Pacific Ocean beach where we have our most recent opportunity…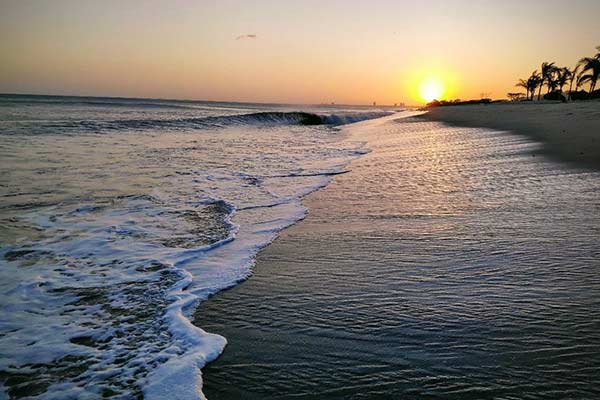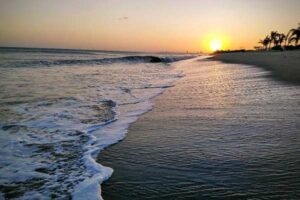 RETA members can buy fully furnished, two-bed 1,000-square-foot turnkey condos, just back from this beach,
from a mere $137,000—a remarkable price.
I first spent time on the Pacific Riviera back in 2004. Since then, I've seen development surge, with new hotels, new resorts, a premium golf course, and swish new residential communities. A slew of upper-middle-class housing back from the beach has brought schools, supermarkets, and services in its wake. Vacationers, snowbirds, and weekenders all come in droves.
But finding the right deal on this coast for Real Estate Trend Alert members took patience, time, and serious connections.
In 2007, I was on a scouting trip into Panama's interior. My contact and I had been on the road all day. On our way back to the city he said: "I have a buddy, a stockbroker in the city. He has some land on an incredible beach and he's building a few condos for friends and family. I want to show you the beach."
I was weary from the day's scouting but as always I didn't want to miss out. So we took a detour. We bounced over crater-like potholes on an appalling road, glad to be in an SUV.
We arrived at a silvery-white sand beach. From the shoreline we could see the glittering skyline of Panama City…the beach was so beautiful…the city so close…yet there was nothing but a few beach houses.
The beach blew me away. I knew that, if the appalling road was dealt with, this was something special. Called Punta Chame, this is the closest, nicest beach area to Panama City.
But development had bypassed Chame completely. It wasn't just because the road was bad. With more research, I learned of other barriers. Most of the land was owned by just a few families that didn't want to sell. Much of the land was zoned for agricultural use.
So, there was nothing in Chame except enormous potential. I kept watching. Waiting.
And a full decade later, I began hearing whispers of something happening at Chame…a new project from a developer I knew.
It was on a part of Chame that I hadn't seen before because on my first trip, there wasn't even a pot-holed road to get to that part…there was nothing but a virgin paradise…a place called Playa Caracol.
So I took another scouting trip with my senior researcher, Margaret Summerfield. I still remember the adrenalin rush I got when our car hit smooth tarmac. Here was a serious group. They had the roads to get to Playa Caracol built before even starting on the community. They were putting in power…water…they meant business. And their hard graft paid off. Today, Playa Caracol is now a reality with 200 built units and it's set to become the number one destination on this coast.
A couple of things make Playa Caracol unique…
Firstly, it's beach-facing. Set on close to a mile of beach, the community is only 300 yards or so deep. You're only a stroll to the sand from anywhere in the community. That's the opposite of other communities on the Pacific Riviera. Along the entire 50-odd miles of this coast you'll find only a few very expensive residential high-rise towers close to the sand. Even beachfront hotels are rare.
Playa Caracol is also the closest, nicest beach to Panama City. For the reasons I mentioned above, development leapfrogged the beaches of Chame and Caracol. But today, they're home the most exciting community on the entire coast. And RETA members are getting in ahead of everyone else, at prices no one else sees…
Members can lock down spacious condos in a lushly landscaped setting, complete with high-end amenities, and just steps from Chame's stunning silvery-white sand and pristine blue water.
Our price starts from a mere $137,000…
These condos for anyone else would be $197,000. But as I explained yesterday, we're taking advantage of "the great bailout," a tax incentive from the Panamanian government that covers a huge chunk of the costs of the construction.
Thanks to RETA's group buying power, the developer has agreed to pass these savings onto us. We've already done incredibly well in Playa Caracol…
In 2017, I brought members an opportunity to buy two-bed, ocean-view condos from $199,000. In August 2019, a similar-sized condo, farther back from the beach with only a side-view, listed for $299,000.
Last April, I brought members the opportunity to lock down beachfront condos in Surfside, the market maker at Playa Caracol. Surfside is the hotel and residential complex that will bring this true beachfront community to the next level. It's the market maker for what I believe will be a red-hot rental demand. Plus, there's serious potential gains on the table. Our RETA-only price was just $214,300 and I figure on gains of $135,700 within five years of delivery.
What makes our latest opportunity so incredible is that it's completely "plug and play…"
The condos RETA members can buy tomorrow for $137,000 come fully furnished…specifically designed as high-end rentals…and are operated by the onsite management company.
It's a complete turnkey experience…and great for us on two fronts. Free furniture, and it ensures consistency of experience for renters, thus improving marketability.
Five years after delivery, I figure these will be worth $300,000…and I'm being super conservative.
Connect with Ronan on Instagram  or Facebook
Get Your Free Real Estate Report Now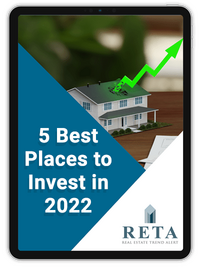 Sign up for our free daily Postcard e-letter and get a valuable free report on the The 5 Best Places to Buy Real Estate In 2022.
Related Articles
The 10 Best Places to Invest in Real Estate
The Taxman is Handing Us $60K…
An Outrageously Good RETA Deal…and The World's Largest Bank Goes to Panama