The highland areas of Panama are favored destinations for expats, retirees, tourists, and local residents alike. The combination of spring-like weather and stunning rainforest scenery are an unbeatable attraction for many. Here are my suggestions for experiencing the best of the highlands throughout Panama.
1. Relax and Unwind in El Valle de Anton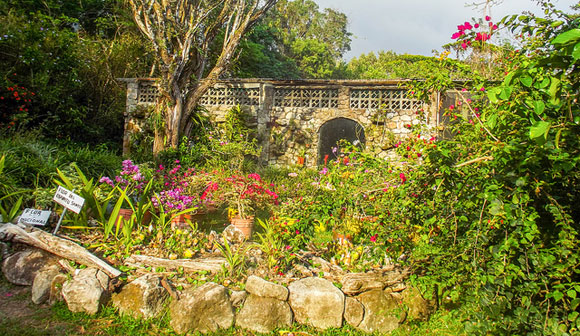 El Valle de Anton is the highland village in Coclé Province that has long been a weekend getaway for Panamanians. Nestled in an ancient volcanic crater, it's surrounded by lush rainforest teeming with tropical plants and exotic wildlife. Plan to go on a Sunday morning and visit the market in the center of town. This popular market is open daily but Sunday is the day to go, when more vendors and shoppers appear and you'll find fresh produce, potted plants, colorful handicrafts, hand-made hats and sandals, and much more. When you're done shopping, head to Los Mandarinos Spa and Hotel for a casual lunch at O'Pedro's Irish Pub. In the afternoon visit a few of El Valle's unique attractions. I recommend Zoo El Nispero to see the golden tree frogs, and the Hot Springs, where you can soak in the mud. And don't miss seeing the unique square trees.
2. Get Close to Nature in Santa Fe de Veraguas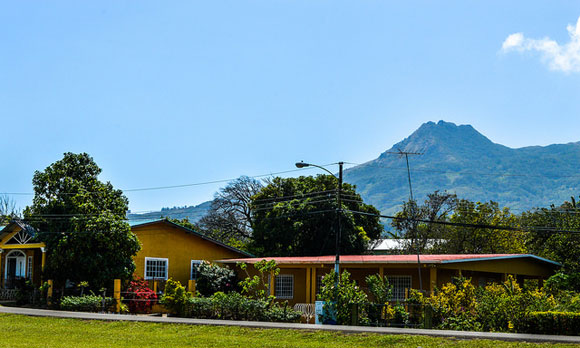 Santa Fe de Veraguas is a village in the highlands about an hour north of Santiago in the middle of the country. It's a quiet, peaceful place where farmers get around on horseback and you can really take in the rural flavor of Panamanian life. There are several striking mountain peaks here, craggy outcroppings, and stunning waterfalls hidden in the jungle, so start your morning with a waterfall hiking tour. Stop for lunch at Hotel Santa Fe for a typical, home-cooked meal that will satisfy your appetite. Then you can spend the afternoon floating down the Santa Maria River in an inner tube. You'll escape the heat while taking in the natural beauty of the Santa Fe National Park.
3. Meet Volcan's Wildlife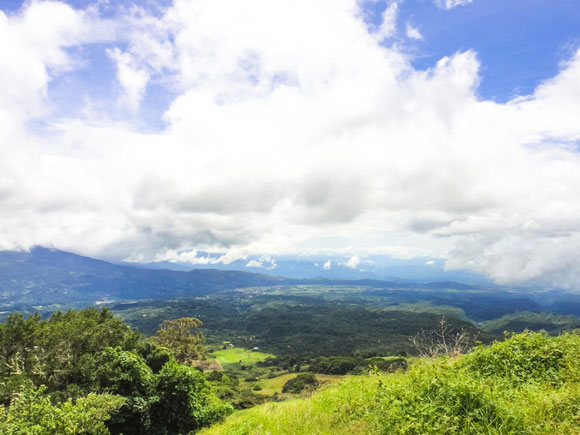 The town of Volcan is named for its location on the western slope of Volcan Baru in the Chiriquí province. It's one of my favorite places, with local residents, cowboys, and indigenous families mingling with expats and retirees. The perfect morning outing, especially if you're an animal lover, is Raquel's Ark Wildlife Rescue just outside of town. Raquel Allen devotes her life to saving wild animals, returning them to the wild if possible or giving them a loving home. She is seldom seen without a young howler monkey clinging to her head or draped around her neck! When you're hungry go to Burrico's Mexican Restaurant for an ice cold beer and delicious chili rellenos. After lunch head out of town to Sitio Barriles, one of Panama's few archaeological sites. Owned by the Landau family, your hostess, Edna, will tell you all about the ancient culture that occupied the site.
4. Enjoy Panama's Finest Food in Guadalupe
Up the hill from Volcan you'll reach Panama's bread basket, where much of our food is produced. The village of Guadalupe sits at the end of the road at over 6,600 feet, often shrouded in clouds and mist. It's worth the drive to get there and take a morning hike through the verdant rainforest with a local guide. If you're lucky (like I was) you may spot a quetzal bird high up among the branches. Lunch is a treat at Los Quetzales Ecolodge where they have their own gardens and trout farm. I recommend the grilled rainbow trout with mixed vegetables—delicious and healthy! After lunch, prepare to be astounded at Finca Dracula. Not to be mistaken for its horror namesake, this is a botanical garden and research center specializing in orchids. The variety of colors and designs is amazing and truly beautiful.
5. Browse the Market in Boquete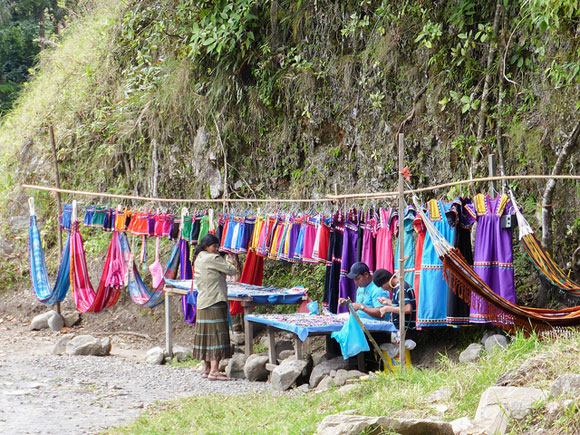 Make a point of visiting Boquete on a Tuesday so you can attend the weekly morning market at the BCP center. The range of goods, services, buyers, and sellers is impressive and it's a lot of fun. You'll find organic produce, water filters, hand-made jewelry, knife sharpening, baked goods, chiropractic adjustments, and much more. Stay for the weekly meeting to hear a speaker present on any range of interesting topics. Following the meeting, head over to Sugar & Spice Bakery and Café for a relaxing lunch. It's a favorite expat hangout so you'll feel right at home and probably see some folks you met at the market.
Finish your day with a trip to Jardin Encantado (Enchanted Garden) outside of town. A former animal sanctuary, it's still home to a number of birds, monkeys and a spotted ocelot. The spectacular grounds encompass a botanical garden dotted with metal and stone sculptures, where pathways wind past fountains and ponds in a tranquil setting.
6. Explore the Highland Landscape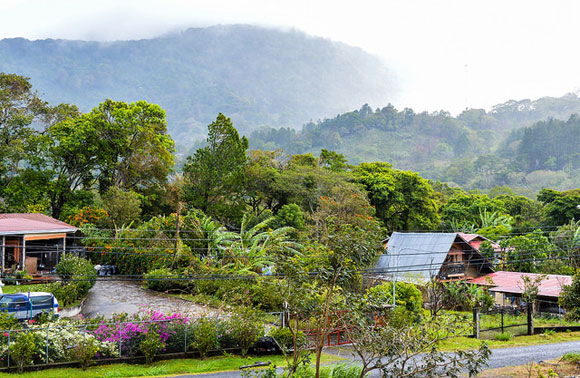 For true excitement take a ride out to Boquete Tree Trek. In the hills above the town you can zoom among the trees on their canopy zipline and explore the grounds on your own. When you're hungry, head for the Panamonte Inn, a long-time Boquete landmark, where Chef Charlie Collins uses locally-sourced ingredients in his delicious dishes. Also, when you visit the highlands of Panama you must take a tour of a coffee plantation, called a finca. From seedling to sampling, you'll see the entire coffee production process and get to taste the end product. There are several fincas that offer tours around town, including Finca Dos Jefes (Two Bosses Farm) on the north side of town.
Get Your Free Panama Report Here:
Learn more about Panama and other countries in our daily postcard e-letter. Simply enter your email address below and we'll send you a FREE REPORT — Panama: First World Convenience at Third World Prices.
This special guide covers insider advice on real estate, retirement and more in Panama. It's yours free when you sign up for our IL postcards below.
Get Your Free Report Here