"I had never planned to move to Sri Lanka; it was just something that happened to me," explains Nadia O'Shea as we chat over mugs of rich local coffee. We're sitting in the sun outside her recently opened Pilgrims Hostel in the city of Galle, on Sri Lanka's southwest coast.
"This town grew on me," she says. Nadia first came here in 2013. She was living in Mumbai, India and working as a teacher when she received an offer to come volunteer at a home for disabled people. "Over time, I began to like the cuteness of the town. The weather is nice year-round, and it's small enough that everyone knows each other. I'm the type of person who has to live close to the water, so it was perfect in that way, too."
Looking at our surroundings, it's easy to see the appeal. Her hostel is located in Galle Fort, a walled city fortress and UNESCO World Heritage site, first built by the Portuguese in the 16th century.
Nadia's Pilgrims Hostel is a long, slim two-story building, with dorm rooms on the second floor, and a restaurant on the ground floor. It's a cozy place with comfy chairs, rough-hewn tables, and funky paintings on the wall. A sign out front advertises curry dishes, wood-fired pizza, seafood platters, and a $3 breakfast. Occasionally, guests pass by and Nadia greets them like old friends.
"There's probably room for another hostel in the Fort," she tells me. "There are only a couple of other cheap hostels in all of Galle."
She opened the hostel in early 2017 with the help of Namal, her Sri Lankan business partner, who later became her husband. "We met at the Galle train station. It sounds strange, I know, but we discovered that we had friends in common. The rest is history," she says.
It was not expensive to open the hostel, even with the initial repairs and remodeling. "Our total initial investment for the hostel and the restaurant was about $15,000, and we've made some improvements bit by bit since then," Nadia says.
"We've made a profit ever since we opened except for May and June of last year during our first offseason. It didn't really affect the hostel, but we did feel the off-season in the restaurant. Still, we've only been open for a year and a half, and it's done pretty well."
They employ four full-time staff and five part-timers to help her run the business.
Nadia says that one of her biggest challenges has been getting the supplies she needs. "Getting fresh fish can be a bit tricky sometimes. We buy it directly from the boat. If it's a bad day fishing, we simply don't have fish. Some ingredients we use in the restaurant aren't typical Sri Lankan items. Coca-Cola is one of the most difficult items to keep in stock. Since Galle Fort has restrictions on heavy vehicles coming in, the distributor has to hire a tuk-tuk, which is a hassle for them.
"Most of our household budget gets put into our business," Nadia says. "I used to spend around $575 per month before the business, and that's having every meal out, since I don't like to cook. Now, my budget is far less. I cut a deal to rent a three-bedroom house—I heard about it from one of our suppliers. We fixed it up and now pay just $112 per month."
Nadia says that owning a restaurant has other benefits, too. "Having a restaurant is great, since I eat most of my meals here. Sometimes, I'll go out to have something different for dinner, and I have rice and curry once a day, but the food we serve here—seafood, pizzas, sandwiches—is so convenient."
As we relax with our coffee and Nadia waves at a neighbor, I can easily imagine how this quaint small town could entice a pilgrim to stick around.
Need a Way to Fund a New, Better Life?

Join our Savvy Retiree Daily e-letter today and you'll hear from us daily, telling you about ways you can gain the freedom to live where you want, travel when you like and create a life you love. We'll also send you a FREE Report Fund A New, Better Life With These 6 Portable Careers...
Related Articles
A Jungle Home Minutes from the Beach in Sri Lanka
50 Ways to Make Money in Retirement
Benefits of being a Travel Writer
---
You know more Spanish words than you think you do! And we guarantee you can be carrying on conversations...in Spanish...in just 20 Minutes. Special summit 'Speak Spanish in 20 Minutes' is now live!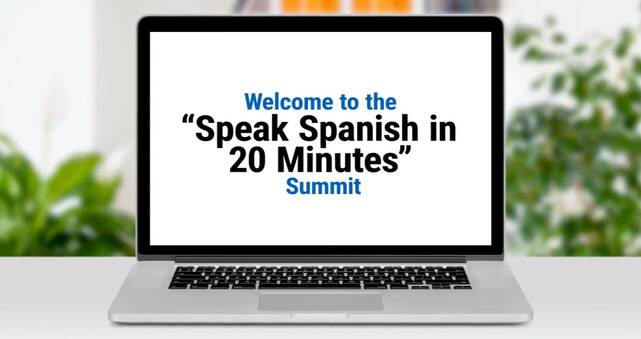 ---