Children's book author Darlene Foster longed to escape to a sunny, snow-free spot in retirement. So, four years ago, she and her husband, Paul, bid farewell to Vancouver, Canada. After living there for 25 years, they decided to start a new life in southeastern Spain.
Darlene and Paul visited Spain a few times, and eventually bought an apartment in a beach town on the Costa Blanca. "It is a lovely neighborhood overlooking an abandoned lemon grove that provides a home to many birds including egrets, parakeets, woodpeckers, mockingbirds, peacocks, and even the occasional hoopoe," Darlene says. "I enjoy sitting on my terrace, listening to the birds, reading, or writing and chatting to my neighbors as they walk by. It's a wonderful life."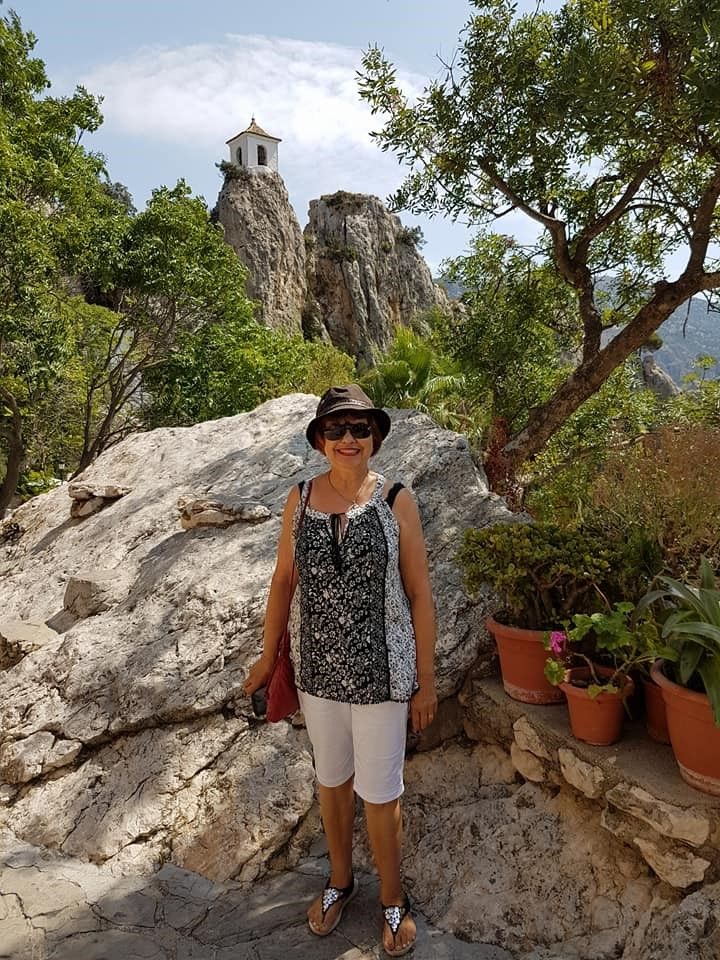 Darlene says that the pace of life in Spain is different from that in North America, but that she doesn't miss her former two-hour commute.
"Life has slowed down tremendously as it is a much more laidback environment here. What doesn't get done today will get done tomorrow," she says.
The cost of living on the Costa Blanca is relatively inexpensive, according to Darlene. "Housing prices are considerably less than in Canada, as are cars and insurance," she says. "We have found very reasonable places to eat out and groceries are not expensive, especially if you shop at the markets and local supermarkets. Of course, there are expensive restaurants too and pricey supermarkets that specialize in imported food. Cars are more expensive as is petroleum and utilities. If you shop around and buy local, you can live quite affordably here."
In addition to the reasonable costs, the ease of making friends makes the Costa Blanca an attractive retirement destination. "The local people are warm and friendly and made us feel at home immediately," she says. "My neighbors come from all over: Holland, Ireland, Denmark, Sweden, Norway, France, England, Iceland, and Poland. I love the diversity of the folks in our area and have made some wonderful new friends," she says.
Beyond their neighborhood friendships, Darlene and Paul have also been able to expand their social circle by joining groups based on their hobbies.
"I came here to write, so I joined three writers' groups where I have made some great like-minded friends. My husband is a motorcycle rider and has joined a wonderful group that organizes interesting rides all over Spain where they discover little-known places. He has made some great friends and I join them for social events."
The couple purchased a car shortly after moving to Spain, but Darlene says she still appreciates train travel, too.
"I enjoy the comfortable train rides where I can watch the beautiful scenery pass by and we usually visit the larger cities that way," says Darlene. Madrid is only two-and-a-half hours away from their Costa Blanca home and Barcelona is a five-hour ride.
Darlene and Paul have also made journeys beyond Spain, visiting France, Italy, Malta, Germany, the Netherlands, and England.
"One of the reasons we chose to live in Spain was that it is central to many other parts of Europe we want to visit," Darlene explains. She adds that one of her travel highlights has been making a springtime visit to Paris by car. "It was my first time visiting Paris and it was everything I imagined and more. Not surprisingly, I loved it."
In Spain, Darlene's "retirement job" is writing children's books, including a series about a young girl named Amanda who travels far and wide. In many ways, Darlene's new life in the Mediterranean echoes that of the main character. "I find inspiration for my stories from my own travels and from spending time with young people," she says.
When she is not writing, she goes to the beach or pool, walks her beloved Spanish rescue dog, Dot, or goes for drives in the country with Paul. "I love the charming little Spanish villages tucked away, the castles dotted all over the countryside, and the picturesque sanctuaries and churches. There is so much history here," she says. "We also attend the many fiestas, which are so much fun. I love that the Spanish people are proud of their culture and keep it alive."
And with new friends, ample sunshine, and lots to keep them busy, it seems like Darlene and Paul will remain in Spain for the foreseeable future.
"We feel very settled here. I miss my family and friends in Canada, but they have a fabulous place to come for a visit. I believe we'll be here for a while. We still have a lot more to explore and I have more books to write." Darlene says.
Need a Way to Fund a New, Better Life?

Join our Savvy Retiree Daily e-letter today and you'll hear from us daily, telling you about ways you can gain the freedom to live where you want, travel when you like and create a life you love. We'll also send you a FREE Report Fund A New, Better Life With These 6 Portable Careers...
Related Articles
50 Ways to Make Money in Retirement
Sun-Soaked Beaches, $2 Tapas, and Getting Paid to Speak English