Originally from Toronto, Jessica Carter worked in the film and TV industry for years, heading up the makeup department on a show called Degrassi.
Living between Toronto and Cuba, the idea of moving overseas full-time was always something she wanted to do. In particular, she was interested in Panama.
"I knew that leaving North America on a more permanent basis was always going to be a part of my future," she says. "I first arrived in Panama in December 2013. I had always wanted to see the Canal, because my great-grandfather worked on it before coming to Canada. I loved Panama from my first visit. It has a great mix of the cultures that I am most familiar with: Cuban, Jamaican, and North American."
When asked what drew her to Panama City, Jessica says it was the people, the country's beauty, and the convenience of an affordable cosmopolitan city. "It was all of the above. I didn't miss much from North America."
"In Panama I'm warm and my bones don't hurt," she says. "I take more risks and reach out to people more often; building community in a new place is essential."
Jessica says there is always something pleasantly unexpected happening here, and she loves that, because she is open to new opportunities. "I feel like in Toronto I only had one way of doing things, and here I am totally open."
Jessica lives in a subdivision that is 99% Panamanian. The houses are well kept and there is pride in the neighborhood. "In some ways, it reminds me of life in North America in the '80s, because there are lots of kids playing in the streets in the evening. At first it was strange, but then I remembered that is what kids should be doing, not just looking at screens. I've gotten to know my neighbors; they have embraced me and even bring me food."
When looking at the cost of living in Panama compared to Toronto, it is drastically different. "Toronto is a crazy, crazy expensive city. So, it is for sure less," she says.
Jessica likes to experience local culture, and she didn't move to a new place with the intention of keeping everything the same way. "I will buy pollo asado (roast chicken) with patacones (fried plantain) for $3 and I love it." she says. "There are so many different levels of food here in Panama City, whatever your budget."
She loves to frequent the local markets for fresh fruit favorites such as papaya, pineapple, and guava, where she can get serious bargain prices. "I do prefer to eat local produce, but it is also nice to know that I can get my gluten-free waffles from Riba Smith, our grocery store."
When thinking about her monthly budget, Jessica was most surprised at how cheap her electricity bill turned out to be. "With so many hours of sunlight, I hardly ever have lights on in the house," she says. "I am outside the city, so there is no traffic noise, and I get a great cross breeze. My monthly budget is around $1,500, and sometimes it is less." She rents a house and she also owns an investment property.
Jessica funds her life by providing makeup-artist training classes, workshops, and programs for teenagers. She also runs a women's skill-building program. "I do not have a set schedule. I teach marginalized women how to be makeup artists." In addition, Jessica works as a yoga instructor, health coach, and hypnotherapist. No longer tethered to an industry with grueling work schedules, she feels free to create the life she wants.
Jessica has simple advice for anyone thinking of moving to Panama. "Be open to the ebb and flow of Central American living. Don't let the skyscrapers fool you. At its heart, Panama City is a small town, but also a wonderfully diverse place, and you will meet people from all over the world."
Need a Way to Fund a New, Better Life?

Join our Savvy Retiree Daily e-letter today and you'll hear from us daily, telling you about ways you can gain the freedom to live where you want, travel when you like and create a life you love. We'll also send you a FREE Report Fund A New, Better Life With These 6 Portable Careers...
Related Articles
Why Panama Is A Beacon For Remote Workers
Earning Remotely In Panama Comes With Many Benefits
Why Pay U.S. Costs? Create Your Dream Business In Panama
---
You know more Spanish words than you think you do! And we guarantee you can be carrying on conversations...in Spanish...in just 20 Minutes. Special summit 'Speak Spanish in 20 Minutes' is now live!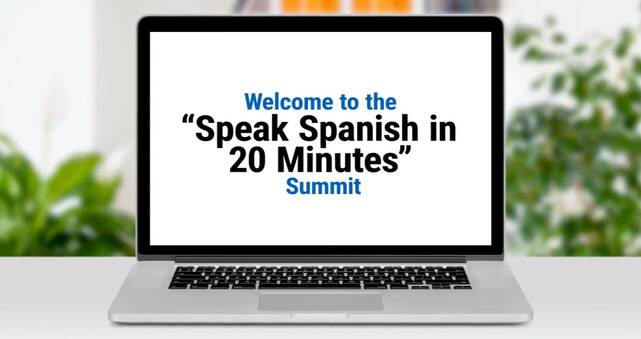 ---