One of the coolest things I get to do for International Living is call expats all over the world and interview them about their lives.
I've been doing this for years, and one thing I've noticed is that the expats who describe themselves as "retired" seem to be the busiest ones of all.
Trying to line up interviews with them can be a challenge. Between the volunteer work, the community activities, the dinner parties, the yoga/Zumba/art/dance classes, the exploratory trips to nearby ruins/craft towns/beaches/volcanos/caves/museums/wildlife sanctuaries, etc., etc.… they can be tough to reach.
And that's not counting the entrepreneurial retirees out there—the folks who are now making money doing what they always wanted to do instead of punching somebody else's time clock just to pay the bills.
My wife, Suzan, and I have been living and working abroad for 15 years now, and we can count the number of "traditional" retirees we've met on the fingers of one hand. That probably has a lot to do with the kind of people who decide to retire abroad in the first place. These are not traditional thinkers, so there is really no reason to expect them to have traditional retirements.
You can certainly find what we think of as "traditional" retirees if you look hard enough…the folks who, after a lifetime of hard work, simply want an easy chair, a good book or some knitting, and a shady porch. But as I say, not many of those folks go abroad to find that porch. And the ones who do often discover that the attraction of the rocking chair wears pretty thin after a month or two.
That's when their traditional retirement ends and their new lives abroad begin.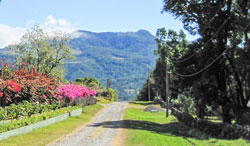 And that's what makes reaching them for interviews such a challenge. I almost never hear back from someone saying, "Oh sure, give me a call anytime, I'm always around. I'm retired, you know…nothing going on around here."
That's because "here" could be anyplace from Boquete, Panama to Merida, Mexico to Medellin, Colombia to Chiang Mai, Thailand, to Corozal, Belize to George Town, Malaysia…anywhere in the world, really.
If these retirees are sitting in rocking chairs, they're on porches that overlook some of the most exotic scenery on the planet. And they're only sitting in them long enough to plan their next adventure.
Of course, this kind of "retirement" would be beyond the means of most U.S. retirees I know if it weren't for the extraordinary affordability of life in most of these places. If the climate wasn't so agreeable, the taxes so low, and the healthcare so inexpensive, a lot of the folks I interview might not be able to afford anything but that rocking chair on their pensions, or Social Security, or savings.
But as I say, the folks I get to interview are not your typical, traditional retirees. Just the fact that they've taken advantage of their options to retire abroad in the first place makes them outside-the-box thinkers.
And there's no reason to expect those kinds of retirees to be living a typical, traditional retirement.
It does make them a little tough to schedule interviews with, but it's always worth the effort.
Get Your Free Report on the World's Best Places to Retire:
Learn more about the best places in the world to retire in our daily postcard e-letter.
Simply enter your email address below to sign up for our free daily postcards and we'll also send you a FREE report on The World's Top 10 Retirement Havens.
Get Your Free Report Here