Squint your eyes just right when you are walking Cuenca's El Centro cobblestone streets and you can imagine yourself…in France. The city already has awesome accoutrements for expat living, year-round spring-like weather, an affordable cost of living, ample public transportation and a culture filled with musicians and artists. But its Cuenca's standout 16th and 17th-century era Spanish and French architecture that helped land its title as a UNESCO Heritage site.
The compelling French architecture in Cuenca, Ecuador is enough to make your jaw drop. So much so, that it made me want to find out more, so I decided to take Cuenca's self-guided French Route architectural tour to learn about what's behind those beautiful French landmarks.
Nestled in the Andes Mountains, Cuenca sits at 8,370 feet above sea level in a valley surrounded by four rivers with an urban population nudging 700,000. It's like a piece of Paris dropped into a culture dripping with the indigenous charm. A dichotomy of colorfully dressed women pulling cows on long ropes down the street, alongside sharply dressed businessmen talking on smartphones. Cuenca is a collision of cultures. Inca ruins dot the city center, the Spanish-inspired New Cathedral celebrates Catholicism with its gold embossed sanctuary and blue mosaic domes, and French inspired facades front countless historical homes with iron balconies pouring out onto bustling city streets.
But it takes a brief history lesson to understand how the French influence infiltrated Ecuador considering there are no French enclaves here, or for that matter croissants. Although the French might not be living here, their influence sure is.
To explain the origin of this French influence we must go back to 1753 when the French first came to Cuenca as part of the First Geodesic Exhibition to measure the meridian for the "roundness" of the earth. I can only imagine the shock of local indigenous tribes, as well as the more stoic Spanish colonial culture, when the flamboyant French moved onto Avenue La Comiadad for an extended stay during their mission. Providing a whiff of pronounced elegance that a century later would turn some of Cuenca's architecture into a Mini-Paris.
By 1830, the economy started to boom due to the sale of wrongly-credited Panama hats (Ecuador made the hats sold in Panama) and cacao exports, and many local people got rich. Soon the upper-crust nouveau riche Cuencanos were looking for ways to flaunt their wealth and decided to mimic the French culture which they considered the most stylish and richest culture in the world. Cuencanos started sending their children to schools in France, dressed in the French chic styles of the day, bought ornate Louis IV furniture, vacationed in France and started remodeling their homes after French Republican architecture.
They turned their parks into flower-filled masterpieces similar to the Parisian town squares and plazas, carted in tin and cement to create elaborate facades for their outdated Spanish-colonial homes, and painted frescos on their walls.
Today, these restored homes serve as beautiful hotels with massive courtyards, elaborate restaurants, or restored homes open to the public. You can pick up a brochure for the French Route self-guided walking tour at I-Tur (http://www.cuencaecuador.com.ec/larutafrancesadecuenca) for the self-guided tour of 17 landmarks which takes around half a day to see. Here's several of my favorite stops on the route.
La Condamine Street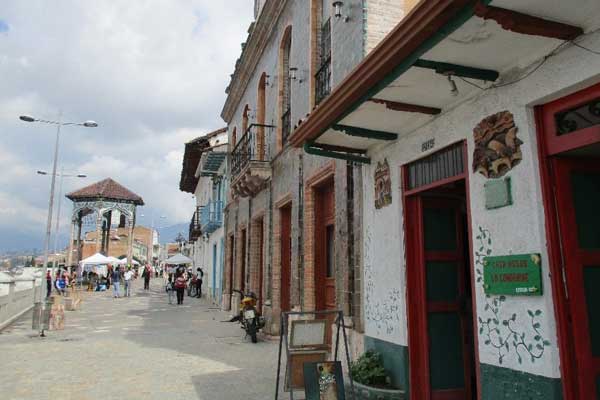 This street was named after the member of the French Geodesic Mission, Carlos Maria de la Condamine, who lived on this street during his visit in 1739. The street is lined with houses following French Republican architecture in the popular neighborhood of "El Vado".
San Sebastian Parque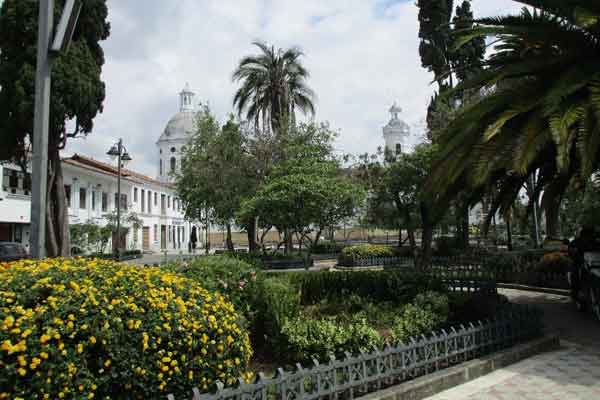 This square follows the Renascence style used by Andre Le Notre in the Versailles gardens. It's the site where Dr. Jean Seniergues, the physician for the First French Geodesic Mission was killed during a tumult caused by bullfights on the square.
La Casa Del Coco House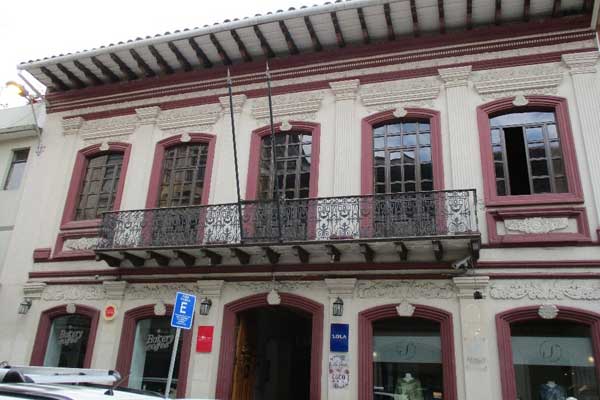 Built by Mrs. Florencia Astudillo Valdivieso in 1890, the house is named for its last owner, Ernesto Moscoso. Its main room is adorned with ornate tin sheets imported from France and its façade is decorated with friezes and columns.
Remigio Crespo Toral House Museum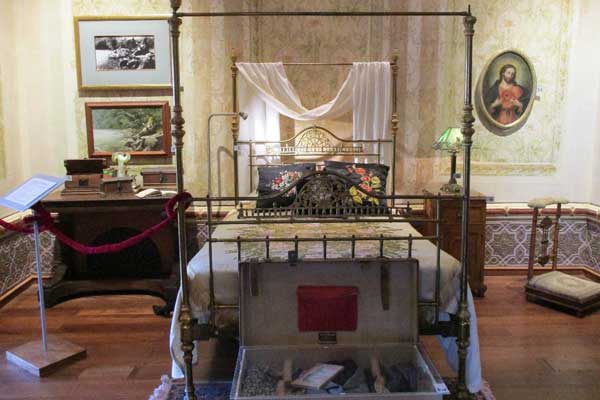 The Museum is located in the antique house which belonged to Remigio Crespo Toral, who was a famous poet and politician credited for the progress of culture of the city. It's a must see not only for the beautifully preserved intimate feel of the house, but the collection of clothes and furniture common during this era.
The Casa de las Palomas (House of Pigeons)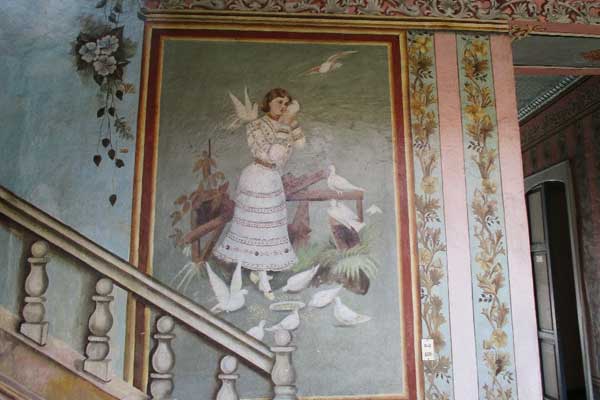 I've included this house although it's not on the French tour because it has just recently been reopened and because I love that the hallways and patios are paved with river stones and rows of bones from the skeletons of cattle…a little creepy but cool. Joaquín Rendón Araujo renovated the house in 1908 after sending his children to study painting in France, and after one of them returned after a short time and insisted on filling the house with murals featuring hundreds of pigeons.
Related Articles
Fun and Interesting Facts about Ecuador
Move to Ecuador for Its Wealth of Charms