My grandfather—a department store tire salesman—cared so little about money that he retired the moment he turned 65, a few months shy of earning his pension. My grandmother was gutted.
Having grown up with them, I knew my grandparents had little retirement savings—a certificate of deposit totaling $20,000—and that my grandmother worked because, well, she had to keep us fed, clothed, and sheltered. She told me many times she did so to keep her mind and body active…and there's some truth to that. But, having lived through it with her, I know the real story she never wanted to acknowledge.
I look back on those days and find sympathy for so many Gen Xers like me and what I know they struggle with when the financial panic shakes them awake in the wee hours. A leisurely post-career life seems a cruel joke to them. They've lost middle-class jobs. Their real income hasn't grown much in the 40 years they've been in the workforce, though the cost of their lives certainly has. And 20 years of America lurching from one financial crisis to another (and gnawing fears another is teed up) has them fretting and wondering: How will I afford the next two or three decades?
The answer they arrive at is, of course, the same my granny arrived at: work.
But it doesn't have to be "work" with that despairing overtone of dread.
There was a moment in the early 90s when I created a new beat chronicling the aging of America for a Southern California newspaper. Experts at that time were wringing their hands about the challenges of older Americans losing jobs to a new generation entering the workforce. The retirees who were finding work were heading back to Walmart to be greeters, or nabbing jobs as sales associates at Home Depot.
Today…not so much.
Older workers are in huge demand as a silver tsunami floods the jobs market. Don't know if you saw the Robert De Niro movie The Intern, but it's a lot like that now—workers with a bit of vintage in the bottle and a meaningful skill set are valued for their work ethic, their lower wage needs, their deep knowledge base, and people skills.
Basically, the working world still wants us, in all kinds of jobs: consultant, creative type, caretaker, concierge…all sorts of paid gigs.
My last Uber driver in Los Angeles several months back was 67; he lost a job in banking several years ago. An Airbnb host I met in Greece—a retired American—was in her late-50s and transitioning into a new life. Both told me they were content and making enough money to feel OK. Sure, they're not earning the salaries they once did, though others are earning more than they ever did. Either way, this new crop of supposed "retirees" is winning in the encore of life in the sharing and freelancing economy, a space fat with opportunities ferrying people around, delivering packages, creating content, freelancing on all sorts of projects, even computer coding…and all open to you regardless of age.
The point is this: That dream retirement we were all sold—it doesn't really exist anymore (assuming it ever did). But that doesn't mean the idea is moot. It's just that it's up to us to take control of what we want our third act to look like. And for that, we have options like never before, options my grandparents never imagined would one day define post-career opportunities.
As the hackneyed cliché insists: If you can dream it, you can do it. And that's never been more true than it is today.
Need a Way to Fund a New, Better Life?

Join our Savvy Retiree Daily e-letter today and you'll hear from us daily, telling you about ways you can gain the freedom to live where you want, travel when you like and create a life you love. We'll also send you a FREE Report Fund A New, Better Life With These 6 Portable Careers...
Related Articles
A Retirement Solution That the Average American Can Afford
50 Ways to Make Money in Retirement
My Retirement Plan? Pursue My Passions in a Place That Fills Me With Energy
---
You know more Spanish words than you think you do! And we guarantee you can be carrying on conversations...in Spanish...in just 20 Minutes. Reserve your spot now for our FREE webinar.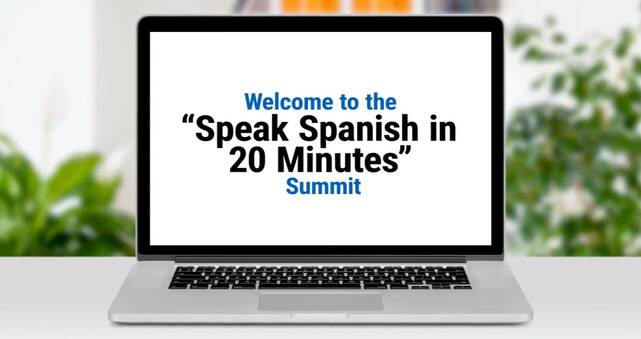 ---