When you love to travel…explore new cultures…dine out and see the sights, it's only natural that you want to share that. Maybe you want to show friends around your new country or take family members on a trip to your favorite destination.
If that sounds appealing, you have a potential business on your hands that's easy to set up and run…tour guiding.
"I get to revisit my favorite places and take the customers there to share my excitement and knowledge of the destination," says Greg Anderson, who takes people across the world on trips he designs. Greg has always loved traveling and now he has turned his passion for globetrotting into a profitable venture.
How to Become a Tour Guide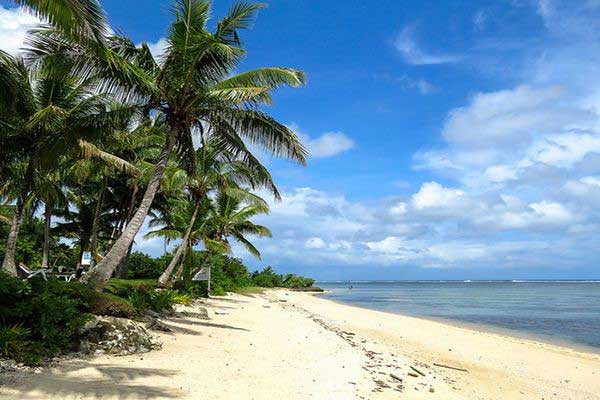 Passion and enthusiasm are the key ingredients for setting up your tour guiding business.
"You don't need any experience to introduce others to the wonders and beauty of the world as a tour guide," says Greg, who's currently based in Las Vegas but started designing trips to Europe for students several years ago while working at a design college in Seattle.
The first trip he organized was to Berlin in 2008 for a group of 17 media and design students. "Nobody in the group had ever been overseas…some had never been more than a few hundred miles from their homes… and a couple had never even been on a plane," he recalls. "For most of the group our destination was so foreign—not just in a literal sense but even as a concept—we might as well have been traveling to Jupiter."
However, within days his students changed. Although none of them spoke German, they took the metro without hesitation and were able to go to restaurants and museums with confidence.
"They were becoming better and more aware citizens of the world right in front of my eyes," he recalls. "I got to witness it… and from that moment on, I was hooked on connecting people with opportunities to grow in those ways through travel."
That was the moment when Greg realized how much he loved leading tours, so he decided to set up his travel business Muybridge Travel Tours in 2011. Since then, Greg has done 24 trips in 11 countries and is planning to embrace an expat life, dividing his time between Europe and Asia. Each of his tours has a theme. For instance, the latest one was to explore the magic atmosphere of the Christmas markets in Prague, Munich, and Budapest.
Passion and Energy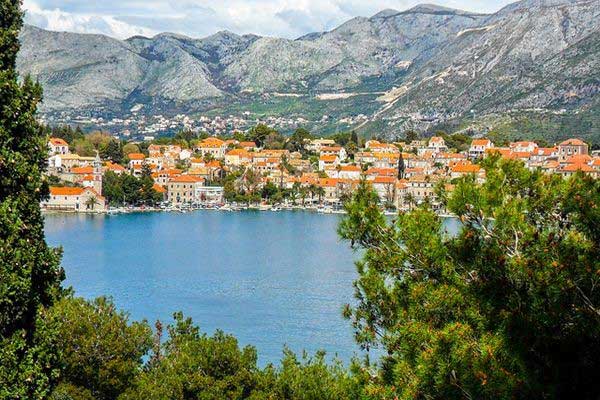 Amber Raney-Kincade, a Texas native who has lived in London for 15 years and runs American Tour Guide in London, says that all you need to earn a living guiding tours is passion and energy. Being an anglophile, she always wanted to live in London. When Clint, her future husband, accepted a job offer in the U.K. capital Amber happily followed him.
She spent every spare moment walking around London with a guidebook in hand, learning about its past and present. Eager to share her love for the city, the Texan went to work as an open-top bus tour guide, getting training on the job.
"It was so much fun, I was in my element as I was never shy of a microphone," recalls Amber. "Guiding on a bus is a real skill. You might be stuck in traffic, so you need to know your history facts to fill the time. It was extremely good training, a great way to cut my teeth."
She returned to the U.S. for two years, but then returned to her beloved London. When the economic crisis hit, Amber was laid off from the marketing agency where she worked. She remembered how much she loved tour guiding and, after doing some research, realized that setting up a tour business was easier than she imagined.
"I found out that anyone can be a tour guide here. There is no government-controlled licensing system in the U.K. There are badges that you can earn and some institutes that offer good tour guiding courses covering the trade basics and history."
Amber attended some of the official courses and receive several badges for guiding in different areas of the capital. She launched her business in 2012 and since then has run hundreds of walks—two or three per day during busy summer months—for groups of up to 50 people. She takes her clients around the well-known landmarks in the capital, shows them hidden gems as well as runs themed tours following the steps of literary characters such as Jane Austen's Emma or Mary Poppins.
To cut through the competition you have to offer something special. Do you have any special talents or interests? Don't be shy. These can make your tours different from many others that are out there. Amber put her knack for entertaining to use, combining it with her passion for London and its history.
"I love to dress up, so if there is an opportunity to entertain I will do that," says Amber. "I am the only one who does a Mary Poppins costumed tour of London that involves singing and dancing." Children and adults alike follow Amber—dressed in a Mary Poppins costume—singing to the birds on the steps of St. Paul's Cathedral, exploring the city's rooftops, and protesting for the women's rights to vote.
For her Downton Abbey-inspired walk, Amber dresses up in Edwardian attire and transports her clients to the early 1900s. Behind the fun and light-heartedness of it all, there are months of research that Amber puts into creating her themed walks.
"Bringing my own personality to the business, and expressing and showing London through my eyes is my unique selling point. I am good at what I do, and there is an audience for me," says Amber.
Personal Attention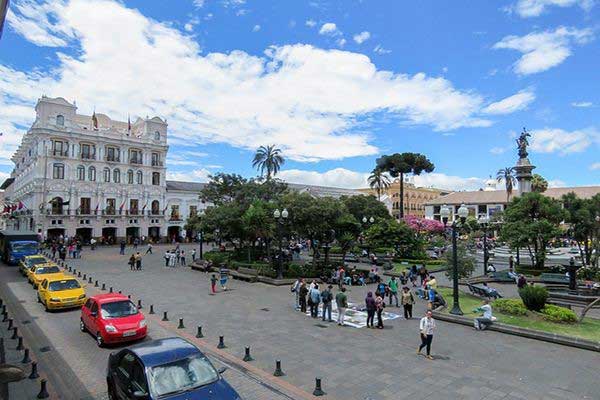 "When I started all I had were my business cards, experience in tourism, and the will to move forward," says Tara Tiedemann who runs Viva Adventures offering custom travel and tours in Central America.
After having worked in the tourism and hospitality industry in the U.S. for nine years, she joined the Peace Corps and served in Guatemala as a Sustainable Tourism Volunteer on a rural coffee farm. "As a volunteer I saw a variety of amazing places that had the possibility to draw international visitors…except no one knew about these places," says Tara.
She started her company with less than $3,000 in the bank, traveling through Central America on a shoestring to plan her tours. And she continued living on a tight budget for the first few years to get her business up and running without having to take on any debt.
Running a small business means that you can give personal attention to every customer. Every itinerary that Tara makes is different depending on the client. "I typically do a Skype call with each client and while talking to them I get a feel for what they are looking for. I mention certain possibilities and watch and listen to their reaction. It is important to really listen to the client and give them their dream trip—not my personal dream trip."
Nonetheless, a guide's enthusiasm for their subject matter is part of what makes the tour a good experience for the group and leads to good reviews.
"You have to realize that there are many other people offering tours. But don't let it discourage you," says Greg Anderson, who really enjoys the fact that he gets to decide the destination and the program of his tours. He designs each itinerary in the locations that he is passionate about to reflect his interests.
"I am passionate about food, photography and history, so I choose them as themes for different tours, which I design in the way that I would enjoy personally: relaxed, interesting, no big touristy buses. I focus on places that Westerners might not frequent and are more locals' favorites. I work hard to find unique experiences."
And it seems Greg's clients enjoy the experiences that he organizes: 10% of his clients are repeat travelers, and the number is growing with many people contacting him and asking to be on his mailing list for a particular destination.
He keeps the groups small, 12 to 14 people, to make the experience more personal. Each of his customers gets a lifetime discount on future trips with his company.
"I send them emails two or three times a month saying here are the tours that are coming up," he says. "On their birthdays, I email an offer of a discount. I try to make them feel special and taken care of on a personal level."
Personal Traits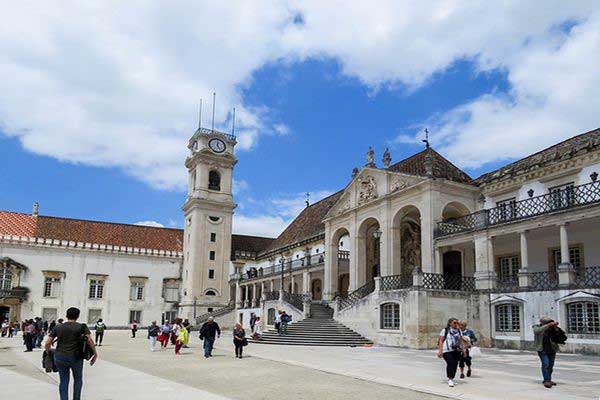 While leading tour groups might sound like being on a permanent vacation, it requires a certain set of skills and personality traits. "In this business you have to be a bit of a mind reader and be able to sense emotions," says Tara.
"Many times people won't voice their concerns to be polite, but you need to be able to pick up on these subtle cues by paying attention to their facial expressions, level of enthusiasm, and other nonverbal signs. For example, when a normally talkative group starts to go silent, it usually implies that they are tired and possibly hungry and thirsty as well."
Working as a tour leader Tara has learned to keep her cool under pressure. "There are a lot of details to keep track of—many of which the clients will never even know that you've organized behind the scenes—and also a variety of personalities to manage in the different groups. Being able to anticipate needs keeps the trip running smoothly and your fellow travelers happy."
She also thinks that a genuine love of meeting new people and fluency in the local language are very important if you want to be successful in the business.
Greg believes that people want to go with a tour leader who has a lot of passion for the place they are visiting.
"There are certain museums that I have been to many times, but every time I visit them I still get the same rush of excitement that I had the first time I walked in there. I get excited about visiting small restaurants or some little-known places and sharing them with my customers."
Greg also thinks that it is part of the tour leader's job to meet and exceed the clients' expectations. "When you are visiting places like Paris or Tuscany, people have very strong romantic images of them. It is almost inevitable that there might be some disappointment once they experience the reality of it. You have to manage that."
Financial Rewards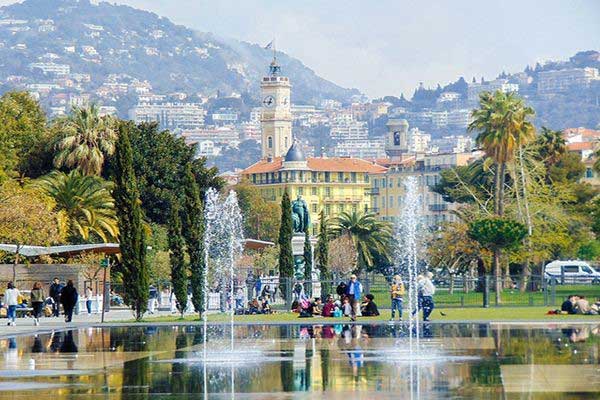 The income from a tour guiding business can vary greatly depending on the business model you choose. Some expats prefer to run the business alone, others work hard to expand and increase revenue.
Tara admits that with adventure tours you have to genuinely love the job as financial rewards are not high. "The pay is very modest, usually $100 a day plus your room and board, and the working hours can be long," she says.
However, the low cost of living in Central America means her money goes farther. She has no side income streams and guides full-time for her own company, as well as contracting out her services to other U.S.- based companies. "I made many sacrifices but to me they were all worth it. I am living the life I've always wanted," she says.
Greg makes up to $8,000 per trip and will run nine or 10 tours in 2016. He spends between $2,000 and $3,000 per year on marketing, relying mostly on targeted online advertising. However, his travel business accounts for only 50% of his income. The rest comes from consulting for film production and freelance writing.
"If I am planning a tour to Spain, for instance, I go and find a Facebook group about Spain and take an ad on that page," he says. "It has been very cost effective in regards to finding customers."
Essential Tips for Running Your Own Tours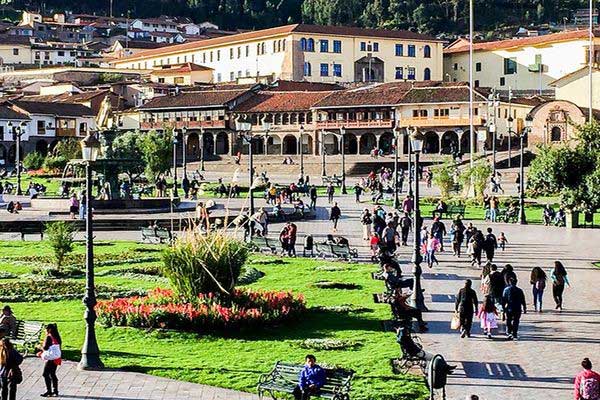 There are some important considerations for setting up your tour guiding business, and they may vary from country to country. Take the following into account.
Check the rules: Rules and regulations for the travel industry vary in different countries and can be easy or difficult to navigate through. If you offer travel packages, in most countries you will be required to have insurance, which covers consumer protection and liabilities. It helps to hire a local lawyer to guide you through the set-up process.
Don't do flights: It is easier to offer tour packages with the flight excluded as in this case you will not be obliged to pay bond protection to the regulating body.
Know your taxes: The U.S. government has tax treaties with many countries that allow U.S. citizens to pay tax at a reduced rate or avoid double taxation. Check what agreements exist with the country of your residence on the IRS website. If you are not exempt from U.S. tax, consider hiring a U.S.-based accountant.
Assess the cost: Take into consideration the cost of money management—like international wires or bank transfers—that can eat into your profit.
Do your research: There are many resources online that will help you to set up a tour business. The Small Fish Big Ocean website has a great forum where you can find many answers. Trust My Travel helps small travel businesses with financial protection to meet package travel regulations, as well as arranging supplier payments and merchant accounts.
Related Articles
Living the Good Life With a Portable Income
Write for Fund Your Life and Incomes Abroad
---
You know more Spanish words than you think you do! And we guarantee you can be carrying on conversations...in Spanish...in just 20 Minutes. Special summit 'Speak Spanish in 20 Minutes' is now live!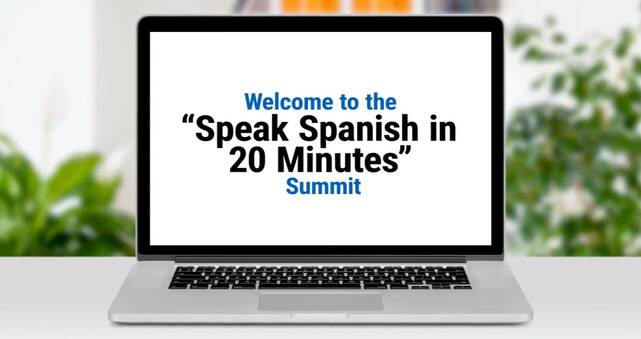 ---