Only a decade ago, Nosara—a remote coastal Shangri-la on the Pacific coast of Costa Rica's Guanacaste peninsula—was a quietly guarded secret, discussed in hushed, reverent tones by a select squad of yoga devotees and pioneering surfers. As a mecca for bliss seekers, and a magnet for adrenaline junkies of every flavor, it was, and still is, a town built on physical movement.
This, perhaps, explains why massage therapist Jill Ryan bases her business there. "Surf-specific injuries are commonplace," she says. "Surfing is a contact sport. Even those who escape occasional wipe-out induced whiplash find that laying face down on a board with your back arched and head outstretched can lead to some neck and shoulder problems. Then there's yoga. So many people, particularly novices, attempting to nail the perfect posture, overstretch and hyper-extend themselves."
Jill's clientele doesn't stop at yogis and surfers. "Nosara is also a big draw for remote workers," she says. "Designers, writers, app developers, I.T. guys, all of whom spend their working day seated. And of course, there're those who just love getting massaged for the sake of it."
Before Jill moved to Costa Rica, she had a thriving massage business, great employees, and all the freedom she needed to live the good life in her home town of Point Pleasant, New Jersey. But she wasn't satisfied.
"I always wanted to experience different cultures, and spend an extended period in a different country," she says. "My selection criteria was pretty simple: a good local community, fun expats, good parties, good food, and, of course, an environment in which I could work. I traveled around Costa Rica, and found Nosara. It ticked all of my boxes and more."
Jill sold her business at home and never looked back. "What's not to love about a place like this?" she says. "There's more than enough work to keep me fed, watered, and housed. I live in a great climate, throwing distance from a string of beautiful beaches, close enough to the city if I need certain things, and I get paid to help people and make them feel better."
As a bodywork professional, Jill knows all too well the toll that emotional stress can take on the body. "It's a killer," she says. "What's ironic about a place like Costa Rica, is that it can be tough to live here if you don't understand how and when to chill out and take life as it comes. Costa Rica will force you to do that. It calms you, teaches you to breathe, and just live. Every time I return to the U.S., I see everyone so caught up in work. It's like the question, 'What do you want to do today?' even if it's just a walk to the beach or park, is an alien concept.
"I love the independence of being able to live on my own terms, and don't miss the pressure of feeling like I have to work so hard to buy things I neither need nor want."
Any glance at Jill's client schedule is evidence of how hard she works, but she makes it clear that the daily grind is secondary to making the most of the natural environment she came to Costa Rica to appreciate. "And," she concludes, before racing out for her 9 a.m. appointment, "in Costa Rica, it's literally impossible not to appreciate everything about the environment. This place rocks."
Need a Way to Fund a New, Better Life?

Join our Savvy Retiree Daily e-letter today and you'll hear from us daily, telling you about ways you can gain the freedom to live where you want, travel when you like and create a life you love. We'll also send you a FREE Report Fund A New, Better Life With These 6 Portable Careers...
Related Articles
Writers Find Inspiration And The Right Cost Of Living In Tamarindo
This Is How I'm Still On My Yearlong Vacation…After 17 Years
Costa Rica Provides The Right Climate For Business
---
You know more Spanish words than you think you do! And we guarantee you can be carrying on conversations...in Spanish...in just 20 Minutes. Special summit 'Speak Spanish in 20 Minutes' is now live!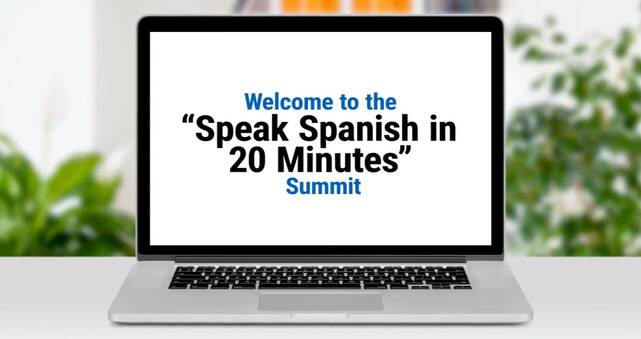 ---