With more than one billion people learning English worldwide today, there are huge opportunities for English teachers. In fact, demand for native English teachers and those with experience and/or qualifications is as high as ever. And, these jobs are available in virtually all countries where English is not the first language.
Thousands of people just like you have already used the fact that they speak English fluently to become English teachers, and are getting paid well throughout the entire Southeast Asian region. So, if you want to see the world, using a skill you already have, read on to see how you can turn this into a steady income, just like these expats did.
Earning $2,200 A Month Teaching English in Cambodia
By Stephen King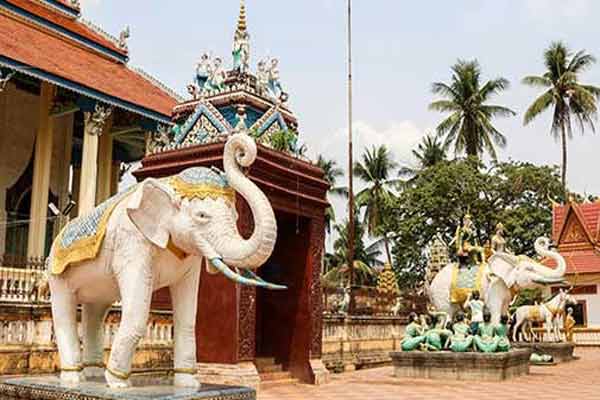 After losing his job and having difficulty finding work, James Donaldson was at a stage where he wanted to experience life in other countries.
"My savings were modest, so I knew I'd need to find a way to earn money to cover my travel expenses along the way," says James. "Having read about work opportunities on various local expat and job websites I was confident about picking up work as an English teacher in Cambodia. I expected to grab some kind of lower level job, but landed a position at a school that pays a fair whack compared to the local cost of living.
"I've been here for over a year and earn enough to lead a good lifestyle—including travel around Asia—with cash left over to save a bit in the bank. Before moving here, I had no idea how simple it can be for a Westerner to find a teaching job right off the bat."
You'll find a wide range of teaching positions available in Cambodia but the capital city, Phnom Penh, is home to the most opportunities due to demand from local middle-class families who favour language institutions that employ Western expat teachers.
"Almost anyone can get a job as an English teacher in Cambodia, regardless of qualifications, experience or even fluency in the language," says James. "There is a massive shortage of foreign teachers."
Like James, Amanda Roberts, also teaches full-time in Phnom Penh. Being a native English speaker made her a strong candidate, but she decided to boost her longer term earning potential with a professional teaching certification and some classroom experience.
"Having a university degree in virtually any subject almost immediately increases your potential pay grade but the best way to increase your take home pay is by gaining a recognised teaching certification which combines theory with practical classroom experience," says Amanda.
Amanda took the LanguageCorps TESOL Certification Program, a four-week course combining classroom training and practice teaching. LanguageCorps is partnered with several educational institutions including local schools and a university which offer immediate employment opportunities upon completion of the certification process.
Amanda says "If you want to work at one of the better schools you will need to be able to offer the whole package. A well-established candidate can earn $2,200 or more a month, an inexperienced teacher might make half that. Even so, it's attractive either way, thanks to the low cost of living in Cambodia. I rarely spend more than 50% of my take home pay and it's not for want of trying."
Living The Dream Lifestyle By Teaching English in Tropical Vietnam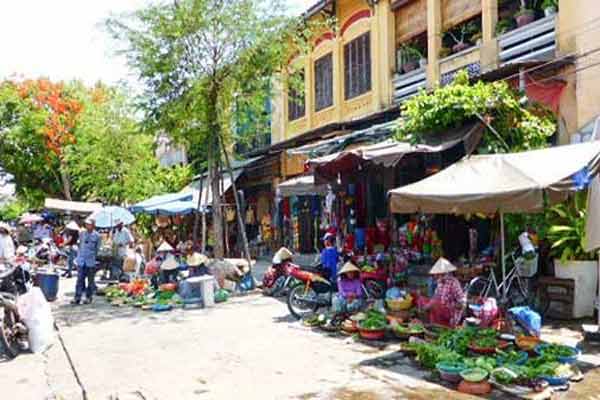 Sharyn Nielsen, and her husband Tim, always knew they wanted to see more of the world so, after a lot of research and having obtained their teaching English qualifications, they packed up their lives and hit the road. They've now been to 130 countries and have no plans to stop anytime soon.
You need a work permit to teach legally in Vietnam. Both work permit and visa rules change on a regular basis, so having support is a bonus. Currently, you need an authenticated degree; a Police check, a medical examination and an ESL teaching qualification.
Sharyn explains "I have two years' experience, teach about 17 hours a week and earn around $1,479 per month. Tim has slightly less experience and earns around the same for a few more hours. We live well and still manage to save all his salary. Best of all, we're not spending our savings."
Sharyn and Tim live in HCMC, where they rent a spacious, a fully furnished and air-conditioned, modern, two-bedroom apartment for less than $665 per month, within walking distance from the city center. The rent also covers Pay TV, WiFi, a cleaner two days a week, a gym, and secure motorbike parking.
Eating out in HCMC is cheap, and you can easily eat for less than $10 a day if you choose local Vietnamese food. And if you decide to stay in, over 600 local restaurants deliver to your door, serving any cuisine you can imagine. A nice meal in a medium-priced restaurant rarely costs more than $22 for two people including a couple of beers each
Sharyn says "Transport is also very cheap. I rent a decent motorbike for less than $40 per month, and it costs me less than $2 a week to run. A taxi across town is rarely more than $6."
"We've been really lucky to have these amazing experiences thanks to teaching English in Vietnam. We're certainly not missing the 9-to-5 grind. Vietnam has been good to us and has played a big part in helping us achieve our dream lifestyle."
Teaching English abroad doesn't have to be confined to a classroom, though. With online classes you can set your own hours, and it can be done from anywhere in the world. Read on to see how you can enjoy the freedom of teaching online, just like Dani Leis did.
Teaching English in Thailand— Turning Conversation Into Cash Online
By Barbara Ross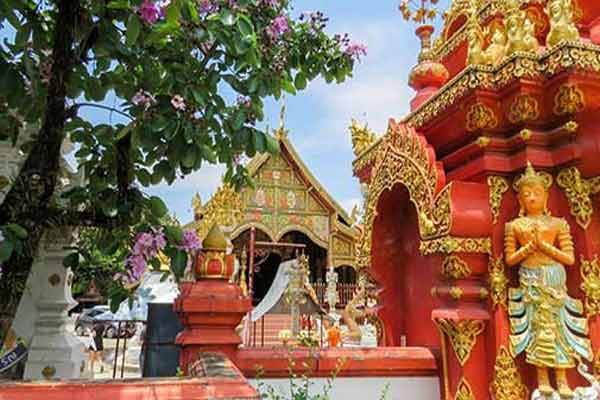 In 2012 Dani Leis quit her job and left for Thailand with nothing but a single duffel bag and a dream to start a new life. She obtained her TEFL (Teach English as a Foreign Language) certification and, in 2013, Dani became an online tutor on BuddySchool.com, a website connecting students and tutors in a wide range of subjects. Here, she developed skills in conversation coaching.
"I could see that most intermediate and advanced students could read and write English, but they needed conversation practice," says Dani "And they needed
practice not only in general conversation but in the vocabulary of their chosen fields. I began to market conversation practice almost exclusively on BuddySchool, and I developed my own particular style."
With the advent of Skype, many people are turning to the internet to study English. However, they often focus on being grammatically correct rather than being understood. After searching the internet for conversation classes—and finding nothing—Dani knew she had found her niche. In July 2014, she launched her own website.
Now, students from all over the world talk to her for 30 minutes at a time over Skype. She works with business people, artists, professors, non-native speaking English teachers, students and travellers.
"When working for yourself there are no boundaries, you can do it the way you want. I followed my intuition when developing my style. I have no alarm clock, no agenda and no itinerary. I sleep when I'm tired and wake up when I'm rested."
If you are interested in teaching English online, Dani recommends getting your qualification and then starting with a tutoring website like BuddySchool.com.
"I can't imagine a better job than this. I hope to increase my income slightly in the future, just enough to travel a bit more. Next year, I would love to be able to visit my daughter in the U.S. I can do this work from any place that has internet, so I'm location independent. I imagine I will keep Chiang Mai as my home base, and I'm thinking about obtaining a retirement visa in Thailand."
Dani Lives in Ban Pong Noi, a village outside Chiang Mai. "I know it seems crazy," says Dani, "but I pay for a cute studio room with a detached bathroom and I share my neighbours' outdoor kitchen. I pay 2,800 baht per month ($85) and it includes all utilities—power, water and WiFi."
The second largest city in Thailand, Chiang Mai retains its small-town feel.
"Chiang Mai is a little slice of heaven. It's a university town that is full of creative people, art and culture. I often go into the old city to listen to live jazz. I usually spend my day off in the mountains taking in the beauty of the forests and getting a two-hour Thai massage in a lovely forest spa for about $4."
"Many people want to escape the 'wage-slave life' and Thailand is a great place to be a digital nomad as overheads are low here," she says. "Digital nomads are a relatively new phenomenon, but we're here to stay."
While Dani is planning on increasing the number of hours she works a week, she currently earns enough to pay her bills. "I don't really want to work full-time any more. I don't do this work to get rich. I wanted a different lifestyle, and I wanted to work less and live more. I'm doing that now, earning about $739 per month for part-time work."
Along with expanding her website, Dani is writing a book about her method and an app is also in the pipeline that will allow people to practise their English while on the go. "Imagine you are waiting around in an airport. Click in to the app, see who's available, and have a 30-minute conversation before your flight."
Tips For Teaching English Online
Teaching English online is a traveler's best friend. You can set your own hours.
It can be done from anywhere in the world. And, as long as you ensure you'll have a good internet connection, you're free to travel when you please.
Tess Bercan teaches from 5 a.m. to 8 a.m., Monday to Friday, and earns about $961 a month doing it. She says you can earn $1,478 or more if you open up your availability and pick up extra hours. But for Tess, her schedule is ideal. By 8 a.m., she's done with the work day and spends the rest of her time at the beach and meeting friends.
If you're interested in funding your life overseas by teaching English online, Tess offers the following tips for succeeding in an online job interview. She also notes that your pay rate is often at your interviewer's discretion, so impressing them with the following ideas could increase the amount offered.
Get Connected
Your online interview will usually consist of a trial lesson. In it, the interviewer pretends to be a student and you'll need to be prepared to teach a lesson. This allows potential employers to see your skills first-hand, but it also gives them an indication of your setup: computer, internet speed and "classroom setting."
For my first interview, I failed to check the speed of my internet. Skype kept cutting out during the interview. The interviewer let me know, right then and there, that I couldn't work for their company unless I had a faster, more stable connection.
Teaching online requires a simple setup and shouldn't cost you much—if anything—to put together. You'll need a decently running laptop, a webcam that's clear and headphones. I use my white headphones that came with my iPhone.
Set the Scene
Every single one of the teaching programs I applied to required a clean background. As one of my interviewers put it, "We don't want to feel like we are looking into your house." For me, the solution was a white wall. You can also impress your interviewer by adding some visual aids in the background, such as a poster of the alphabet or a simple-to-hang chalkboard.
Relax and Have Fun
Not only did my initial interview suffer because I had an unstable internet connection, but I was also nervous. Because of my nerves, I wasn't as engaging, fun and dynamic as I usually would be.
I found a teaching tool that really helped my teaching. It's called Total Physical Response (TPR). TPR is a teaching method using body language and actions to help students understand a concept more clearly. For example, if you are teaching the word "bird," you can act out a bird flying with your hands.
After completing a short TPR workshop (which was a free online course) I was almost immediately offered a position. Now I have the freedom to work my own hours and live where I please.
What You Need to Teach via Skype
In order to give your students the best experience possible, and keep them coming back for more, make sure you have the following items:
A computer with a reliable internet connection.
Skype (if you already have a Skype account, it is recommended you set up a separate account for teaching. That way you can avoid interruptions from friends while teaching).
A decent headset with a microphone to reduce ambient noise. You should also recommend that your students use the same. Logitech's model H390 works quite well, and is reasonably priced at around $22.
You may or may not decide to use a webcam, which comes standard with most new desktops and laptops. If your computer doesn't have one, you can buy one separately at any office supply or electronics store. Logitech's model C310 offers a good image at a great price (about $22 on Amazon). Some teachers and students prefer not to use a webcam as it can act as a distraction or slow down the connection.
Related Articles
Consider a Move to the Land of Smiles: Thailand
Everything you Need to Know About Moving to Cambodia
TEFL vs CELTA: Which Qualification Do I Need to Teach English Abroad?