Jason McDonald worked in the banking industry in his native British Columbia for over 10 years, but he didn't feel he was in the right place professionally or personally, "I was in search of something bigger and more adventurous."
After turning down several job offers that were too close to home, a former colleague offered him a summer job in Spain. "I immediately requested a leave of absence from my work. After arriving in Spain, I soon realized that I was heading in a much better direction."
The company he initially worked for gave him a contract that allowed him to meet the legal requirements for employment and residency. After he established permanent residency, he changed his working status to autonomo, which in Spanish means "freelance." Now Jason teaches business English to a variety of clients, as well as working as a program director and master of ceremonies for English immersion programs.
After living in Spain for more than 10 years, Jason says, "I am extremely happy with my life and my lifestyle. Coming from Vancouver Island, Canada, I was afraid that I would lose a lot of the quality of life that I had. However, Madrid is a wonderful city that offers a lot of opportunity to do whatever it is you'd like to. The city is close to a mountain range and to the sea."
Marriage and fatherhood are other factors that have improved his quality of life. As a permanent resident with a wife and son, Jason plans to stay in Spain "for quite some time."
As a freelancer, Jason enjoys his newfound freedom. "I love the flexibility in making my own schedule and having the power to say 'no' to work. I have had to turn work down or refer work to other teachers in the past. The demand for experienced teachers with real-world business experience is immense. However, your time is important as well. I do not take on students who are not focused and dedicated to improvement and development. For that reason, I have a lot of students and potential students awaiting availability."
Although no two days are the same, during the academic year Jason wakes up at 5:30 a.m. in order to catch the 6:45 a.m. train to the other side of Madrid, where his class begins at 8 a.m. He usually has a long break after the morning class since most companies have classes before and after work. At 4 p.m., he works across town, and he usually finishes in his own neighborhood with classes from 7:30 p.m. to 9:30 pm. "I take advantage of the office-hours break to prepare classes, go grocery shopping, and run errands."
When Jason works on English immersions, he lives "on location" at a Spanish resort with students and English-speaking volunteers for eight days. His employer is Diverbo, the Spanish parent company of Pueblo Ingles. Earlier in his career, he worked almost exclusively for Diverbo, "Over the course of a few years, I began to build work outside of my Diverbo lifestyle." His clients now include Mapfre insurance, the Spanish national police, and others.
Since Diverbo organizes different courses all across Spain, Jason gets to travel a lot. "I have seen most of the country, and still get quite excited when they announce new locations." He has also worked on projects in Ireland, Portugal, and Germany. "This is all related to teaching and the immersion-course environment, so work has given me an opportunity to see quite a few interesting places."
For fun, Jason rollerblades and skateboards along the river, competes in Brazilian jiujitsu, organizes slow-pitch softball games, and plays classical acoustic guitar. "I love camping and hiking in the mountains. I surf. I love traveling."
His advice for other North Americans who are considering working in Spain is "know your legal limitations. Make sure that you have the legal right to work and live in Spain before arriving."
Need a Way to Fund a New, Better Life?

Join our Savvy Retiree Daily e-letter today and you'll hear from us daily, telling you about ways you can gain the freedom to live where you want, travel when you like and create a life you love. We'll also send you a FREE Report Fund A New, Better Life With These 6 Portable Careers...
Related Articles
Living Off The Land In Low-Cost Alpujarra, Spain
Enjoying Simple Pleasures in Salamanca, Spain
Work Less And Live More On The Island Of Mallorca
---
You know more Spanish words than you think you do! And we guarantee you can be carrying on conversations...in Spanish...in just 20 Minutes. Reserve your spot now for our FREE webinar.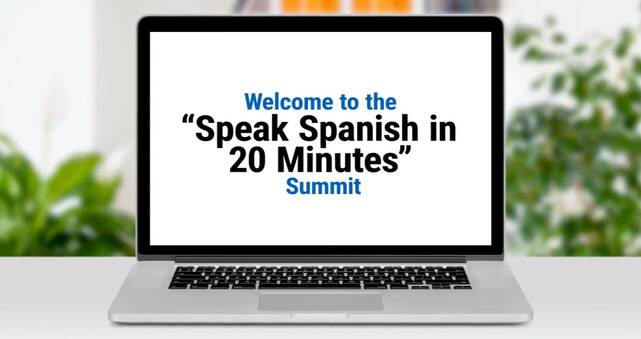 ---