Never did I imagine my career would lead me here. I stumbled upon Guadalajara after starting my first business and fell in love with the city…and someone special. After traveling for a while, I found my way back and haven't left since.
Guadalajara is a metropolitan city that has a little something to offer everyone. Amazing restaurants, events, and climate make the city a popular destination for expats from around the world.
Business Opportunities Everywhere
Known as Mexico's Silicon Valley, Guadalajara is a growing player in the tech and business world.
The city is loaded with large multinational companies like Intel and HP. Tech giants like Uber have built a large workforce here too. Young graduates, attracted to these opportunities, have contributed to the massive growth of the city.
Coming here allowed me to open my marketing business' first office and find seven incredible employees that have helped us grow quickly. I look forward to continuing to expand here by hiring some of the brightest talents in Mexico to keep us growing.
Save Money While Living Lavishly
Compared to many Western countries, the cost of living in Mexico is low. However, the cost of living in Guadalajara is considerably low, even in comparison to other places in Mexico. Local purchasing power is significantly better in Guadalajara than in Mexico City or Monterrey.
It's also more affordable than many beach towns like Playa del Carmen, Puerto Vallarta, and Cabo San Lucas. You enjoy incredible dining and entertainment experiences with a low price tag. So don't worry about treating yourself to an extra steak dinner. It will only run you about 200 peso, or roughly $10.
Great Weather Year-Round
You can usually guess what the weather is going to be every day in Guadalajara—full of sunshine. Apart from the rainy season, which lasts from June until early September, it is sunny almost every day. Even rainy season has morning and early afternoon sunshine before the storm clouds roll in.
The hottest month of the year is May, where the average temperature can reach over 90 F. However, even in December, the coldest month, daily lows average 48.92 F, with highs of 76 F.
Humidity also remains consistently low. The highest average humidity month is August at 72%. And, if you ever get tired of the weather, you can take a quick 45-minute ride to Ajijic, which is consistently voted as having one of the best climates in the world.
You're Not Alone
Guadalajara is very much an international city, with large groups of expats from everywhere.
It's not uncommon to hear different languages while you walk the streets of hip Americana or posh Providencia. For even higher-scale experiences, you can head to Plaza Andares to find wealthy businesspersons and expats from all over the world while you peruse luxury designer brands.
It's easy to make friends with fellow Americans, Canadians, and Europeans by just wandering around. And if that is a challenge for you, there are two large expat groups on Facebook that are always arranging meet-ups.
A Cultural Jewel
The Centro of Guadalajara has some of the best museums, architecture, and theaters in all of Mexico. A day in Centro can have you wandering from the 17th-century cathedral, through the museums housed in colonial-era buildings, and finishing at the UNESCO World Heritage site of Hospicio Cabañas filled with its beautiful murals and high-arched ceilings.
You can take in a wide range of artistic shows at the neoclassical Teatro Degollado or musical performances at the modern Teatro Diana. Guadalajara also hosts the largest book fair in Latin America, for those searching for a good read.
If reading isn't your thing, as the birthplace of mariachi, you'll always find great music in Guadalajara. The town of Tequila is an hour outside of the city. It's easily accessible, with train and bus tours directly to some of the original factories of Jose Cuervo, Herradura, and other well-known Tequila brands.
Need a Way to Fund a New, Better Life?

Join our Savvy Retiree Daily e-letter today and you'll hear from us daily, telling you about ways you can gain the freedom to live where you want, travel when you like and create a life you love. We'll also send you a FREE Report Fund A New, Better Life With These 6 Portable Careers...
Related Articles
A Profitable Villa Retreat In Scenic Lake Chapala, Mexico
How A Vacation Turned Into A Freelance Career In Mexico
Running A Yoga Business In San Miguel, Mexico
---
You know more Spanish words than you think you do! And we guarantee you can be carrying on conversations...in Spanish...in just 20 Minutes. Reserve your spot now for our FREE webinar.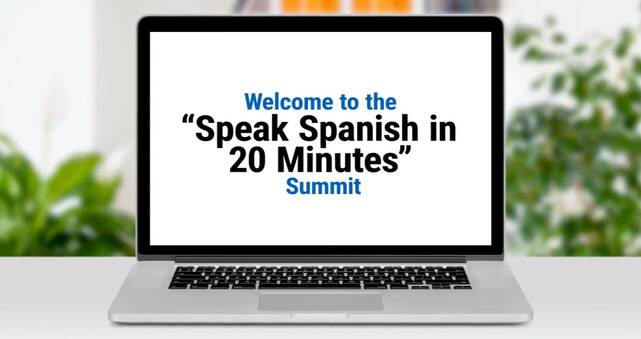 ---