With 5,800 miles of coastline, Mexico has thousands of beaches. I've visited many of them. All were special in their own way. But three in particular stick out in my mind because they offered something special.
Some are secret beaches that only locals know about. Others offer opportunities for water sports in an ideal location. Some are an escape from the crowds; others put you in the middle of the action—which can often be pretty fun if you're in the right mood. In any case, you get beautiful scenery and warm water.
Blink and you might miss the turn off to Soliman Bay along the ramrod straight coastal highway between Playa del Carmen and Tulum, on the Riviera Maya. And you'd be missing a gem.
This long, gracefully arcing bay is accessed down a narrow dirt road. You hang a right and keep going past a strip of large beach villas to find public access at the end of the road.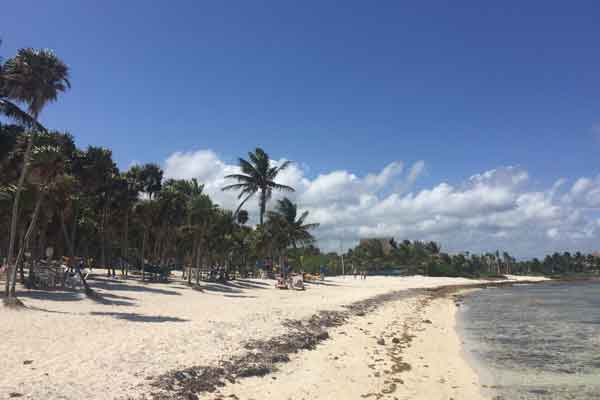 You can park and hit the water or order some beers and food at Chamico's, a simple outdoor restaurant right on the sand. That entitles you to a table and/or beach loungers. The Caribbean water is blue and clear and there are rocks and reef just a few dozen yards off the sand, with tropical fish, rays, and other sea creatures abundant.
Isla Holbox is a small island just off the northern tip of Mexico's Yucatán Peninsula. So it's not the easiest place to get to; it's a two-hour drive through the countryside from Cancún and then a 30-minute ferry from the port of Chiquila to the island. But once you're there, you'll find the journey well worth it.
It's a low-key, funky community with a bohemian flair—no cars allowed. Think open air restaurants serving up ceviche and fish tacos for a couple bucks…and lobster at half the price of anything I've paid in the U.S. You can snorkel with whale sharks offshore from May to September.
But my favorite thing to do is just relax on the powdery white sand on one of the out of the way beaches on the island and take in vistas like this. Powder white sand, crystal clear water. It was so peaceful where I took this shot that there was a meditation class going on a dozen yards down the beach.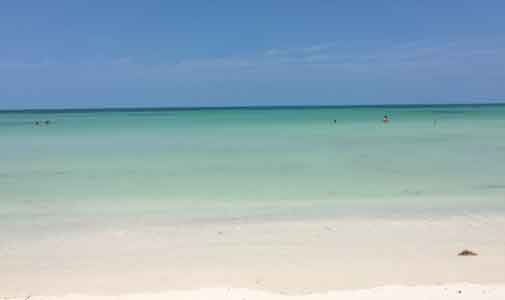 Los Muertos Beach doesn't offer seclusion, solitude, or privacy. It's in the middle of one of the Pacific coast's most lively beach destinations, Puerto Vallarta.
But I still love it when I'm in town because it's accessible—it's just a few blocks from many of the condos expats live in. Plus, there are plenty of bars and restaurants on the water's edge to enjoy any meal of the day (and whose waiters will bring you cold drinks too).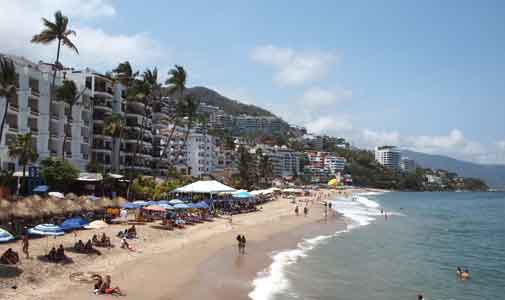 I enjoy that certain energy that comes with being in a bustling beach scene where people are having fun in the sun, without a care in the world.
Get Your Free Mexico Report Here:
Learn more about Mexico and other countries in our daily postcard e-letter. Simply enter your email address below and we'll send you a free special report - Why Millions of Americans Are Moving to Mexico.
This special guide covers real estate, retirement and more in Mexico and is yours free when you sign up for our postcards below.
Get Your Free Report Here
Related Articles
Maps of Mexico: Best Beachside and Mountain Towns
Fun and Interesting Facts About Mexico