I'm back on Irish soil.
After three days of travel, the gentle rolling hills of the Irish countryside are a welcome sight.
I'm dumbstruck by the lush green trees and meadows, and just how small everything seems. After a solid seven months based in Cabo, I'd become accustomed to huge open spaces and dusty landscapes.
The trip itself was relatively smooth. There were varying degrees of social distancing in place at each airport and between each airline. At Amsterdam International Airport we had to stay "airside" overnight, so we bunked in a cabin hotel—which was a little like staying in a small cabin on a ship.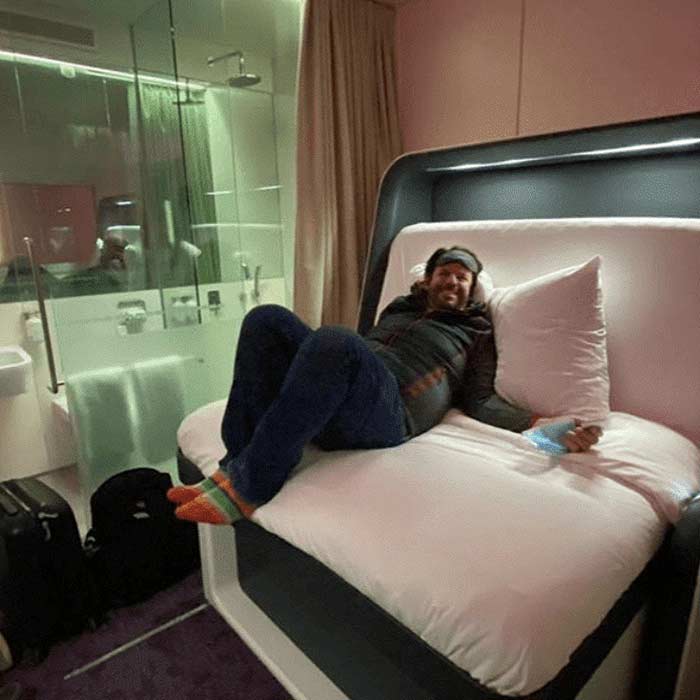 Since arriving in Ireland, I've been undergoing the obligatory two-week quarantine—which is pretty tough when I can see golfers drifting by on the fourth fairway outside my window.
I'm already itching to begin the next leg of my European tour…
My plan is to put boots on the ground in Portugal as soon as possible.
Over the past two decades, I've spent more time scouting Portugal than any other country in Western Europe. In that time I've seen little Portugal grow up to become a super-attractive safe haven for mobile folks and retirees.
I'll be taking this opportunity to buy in the Algarve.
As you may know, I recently qualified for Portugal's non-habitual resident (NHR) tax program, so I'll be looking for a place to spend a couple of months a year and rent for a healthy profit when I'm not there.
The Algarve is in the south of the country, facing the Atlantic, yet it boasts a perfect Mediterranean climate. The golf is world-class, the food is great, and the beaches are stunning.
It also has a red-hot rental market. Figure, all told, on 10 weeks of peak rentals and then 10 weeks scattered through the rest of the year at an off-season rate. And over the last few years, the peak season has been getting longer as Portugal's tourism sector boomed.
I prefer to avoid Portugal's peak season, so I'll be happy to hand the keys over to a rental manager and make anything from €1,000 to €7,000 a week—depending on where and what I buy.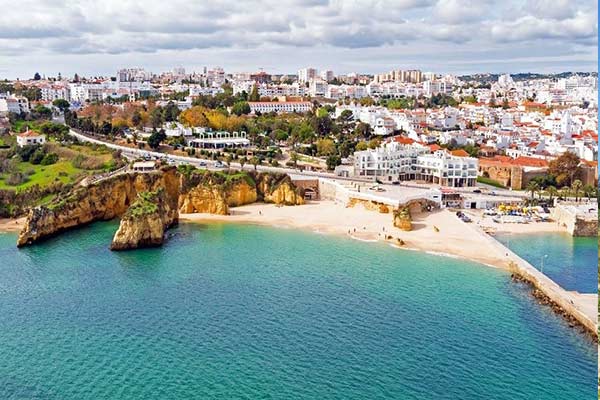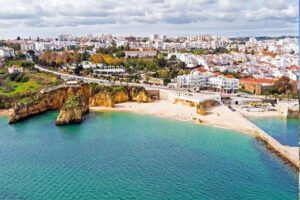 When I return to Portugal, I'll be scouting the Algarve for crisis opportunities and brining the best deals to RETA.
Portugal is an amazing place to spend time. The cost of living is low, the people are friendly and getting by in English is straightforward.
It also has what I consider the best Golden Visa program in the world, which has made it a popular safe haven for international investors.
Portugal introduced ARI, otherwise know as the Golden Visa, in 2012. Since then it's generated almost €5 billion in investment, over €4 billion of that has been invested in real estate. As of September 2019, 7,960 residence permits have been granted under the program. (Over 4,000 of those have been to Chinese citizens.)
Portugal's Golden Visa allows folks to gain a residency permit with an investment of €500,000 in real estate or €350,000 in real estate in an urban regeneration area.
With the Golden Visa, you can live and work in Portugal, bring your family with you, access the Portuguese healthcare and education system, and have an eventual path to permanent residence and citizenship.
Another huge benefit is that you get visa-free travel throughout Europe's Schengen Zone—a group of 26 European countries that covers most of the continent.
The beauty of the Golden Visa is that you don't actually have to spend much time in Portugal at all if you don't want to. You need only spend seven days in Portugal during the first year, then 14 days in each subsequent two-year period. (The visa is for five years after which time you can apply for permanent residence.)
Portugal isn't the only country to offer a Golden Visa program. The "cash for passport" way of raising funds started with island nations in the Caribbean and Pacific in the 1980s. But it's Portugal's program that stands out to me as the most interesting from a real estate investor's viewpoint.
If done right, it means you can get your European residency and lock in huge gains at the same time.
Like I say, Portugal is an incredible place to spend time. International Living, who cover the best places in the world to live and retire, awarded Portugal the number one stop on their 2020 Retirement Index.
And I've just got word that this week International Living are giving away a free book on residency, which may come in useful if you're considering an international lifestyle.
As someone who holds two passports and does the world of travel, I can attest to how useful it is to have that extra freedom. You can get more details on acquiring a second passport here.
I'll tell you how to use leverage to finance your European dream home.
Stay tuned…
Wishing you good real estate investing!
Get Your Free Real Estate Report Now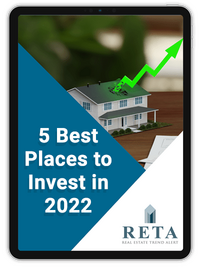 Sign up for our free daily Postcard e-letter and get a valuable free report on the The 5 Best Places to Buy Real Estate In 2022.
Related Articles
The 10 Best Places to Invest in Real Estate
Back to Europe…Flash Deals…and a Dream Home in Italy for $55K
Here's How to Profit From the Remote Working Trend