Greetings from seat 1F on flight AM 523 from Cancun to Mexico City.
I'll be home in Cabo in time to see the dramatic fireball Pacific sunset.
It's been a whirlwind of a trip…
Honestly, I'm lost for words. COVID meant I hadn't been to the Riviera Maya since February. In that time, during a pandemic and lockdown, things have happened that I expected would be another three to five years out.
Tulum is on a tear. Real Estate Trend Alert members-only condos are being delivered. Members (me included) are sitting on big gains.
I'm proud of the recommendations we have made…the macro prediction that COVID would play out in Tulum's favor…the deal we got special pricing and terms on…
It's more proof that when you are willing to look beyond your borders you can find opportunities that will do well in times good and bad.
Like I say, it's be a whirlwind. Indeed, it's been a whirlwind of a year…
Pandemic…protests…contentious politics…wild stock market fluctuations. But through it all we've found some incredible opportunities and had more than a few adventures along the way too.
Guiding you on your overseas real estate investment journey has been a fantastic privilege. And 2021 is already promising to be an even more exceptional year for us…
But now that I finally have a chance to take a breath, I want to give you a look back at some of this year's highlights.
What have been the most read, the most watched, and the most controversial moments of Roving Real Estate Investor?
To get you started, let's look at the most read mailing of the year. It's no surprise that it's all about Tulum. Tulum has been the standout destination of 2020, tapping into some of the biggest trends affecting real estate today, including the Work From Home boom, the rise of long-term stays, and the growth of point to point travel.
However, there was also a more unusual trend that took over Tulum this year. This piece from August reveals all…
Models are Getting Naked in Tulum
I don't drink cocktails, don't care much about celebrities, and could never be mistaken for a follower of fashion.
But trends matter to investors…
The right style and the right association can make a business or spring a celebrity into the spotlight. And nowhere has more social cachet than Tulum.
These days, Tulum is mainstream, with "Tulum inspired bars and restaurants opening in cities across the world." The newly opened Las Palmas in Los Angeles has modelled its outdoor dining experience on Tulum's beach bars. In Chicago, The Diver has switched its Cuban-themed flamingo rum club Cuban for the tropical bungalow vibes of Tulum.
The trend is changing apparel too. One of the most coveted garments in women's swimwear right now is a one-piece called "The Tulum."
Women are dropping $95 to dress like they've just stepped onto Tulum's pristine white-sand beach. That's if they can find one—the brand that makes them sold out 13 times already.
Models and Instagram influencers are going to Tulum just to be seen there. With over 5 million posts on the Tulum hashtag, they're going to new lengths just to grab some attention…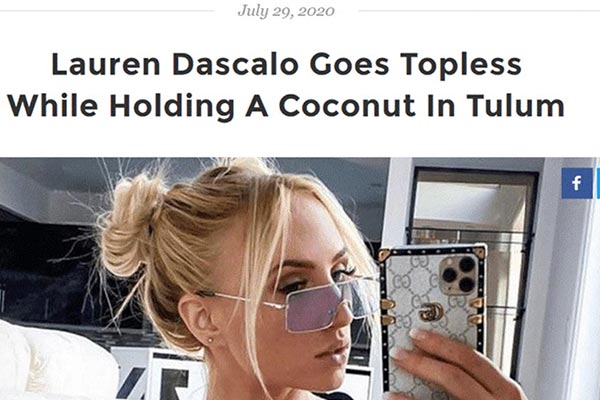 It's a sign of what I call "the Tulum Effect." Those who have been there are spreading the word, and those who haven't still want a taste…even if it means going for over-priced cocktails on an a rooftop bar in L.A.
Tulum has gone global. It's now a hangout for the international fashion set and Hollywood celebrities. You'll see it mentioned in the same publications as St. Barts, St. Tropez, the Swiss hotspot Gstaad, and the Greek island of Mykonos.
In the wake of the fashionable and famous have come millions of vacationers. Tulum, once just a hangout for hippies, is now a major travel trend. And as soon as travel fully re-opens, millions more are set to come…and Real Estate Trend Alert members are perfectly placed to profit…
You can read the full piece here.
The Year of the Cheap Dream Home
With restricted travel and folks stuck in their own homes for big chunk of the year, daydreaming about cheap and dreamy properties with paradise locations has become a global pastime.
I actually spotted this trend very early and launched the Your Cheap Dream Home Instagram page on March 31. First the page had a trickle of followers, then everything went crazy! Today I have over 212,000 followers, including celebrities, athletes, and other Instagram influencers. I was even contacted by Hollywood producers about making a Your Cheap Dream Home reality show.
Here in Roving Real Estate Investor, I've brought you the very best of the cheap dream homes my team and I uncovered. From stunning rural homes in bucolic France, to medieval homes in Italian hilltowns, and island homes in Greece, often with price tags under $100,000.
One of the most popular was a piece I wrote on how to live in a French chateau for only €88,000.
By chateau, I don't mean a slightly large house. I'm talking fortified walls, decorative turrets, moats, grand halls, and more stately rooms than you can count. The kind of place where centuries of noblemen adorn the walls. The kind of home that would have got you beheaded during the French Revolution.
These chateaux were usually built as country homes for French nobility. During the Renaissance era, kings and noblemen invited artists and architects, including Leonardo da Vinci, to design and decorate their country residences. However, following the French Revolution in 1789, the nobility was dissolved, their large country estates broken up, and their land redistributed or sold.
The trouble is, chateaux are expensive to maintain. Across Europe, the aristocracy struggle to keep their ancestral houses. And this is most acute in France due to the country's high tax rates.
The flip-side of this is you can own one for far less than you might have imagined…
For instance, you can buy this chateau set on a hectare of parkland in the Nouvelle-Aquitaine region in west-central France for just €399,620. It comes with eight bedrooms and a swimming pool.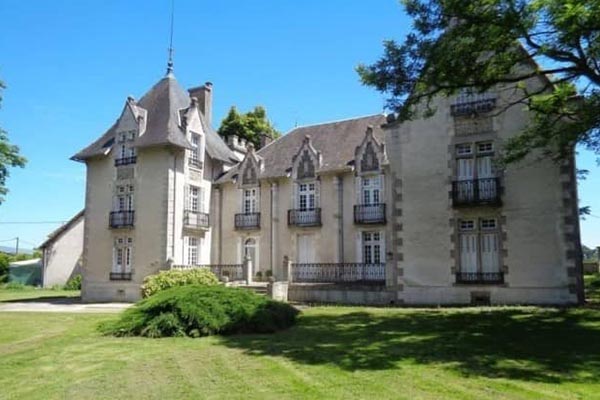 Some of these chateaux have been converted and subdivided in apartments. That means you can own your own little piece of one, enjoy the gardens, pool, and the magnificent surroundings, for a fraction of the cost.
Like this two-bedroom apartment in the Chateau d'Avaray in the Loire Valley, which you can buy for just €88,000. The chateau is constructed in the Louis XIII style and dates back to 1150. It has four medieval towers, a large moat, and sits on 16 hectares of parkland designed by André Le Nôtre, a 17th-century landscape architect and the principal gardener of King Louis XIV.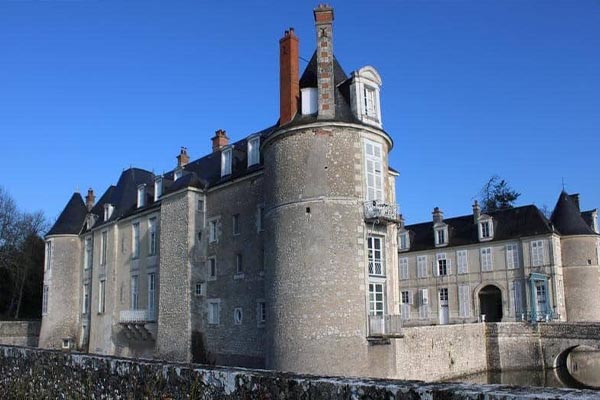 I've also been reporting on the new boom in €1 homes in Italy.
Italy and Spain have adapted a strategy of offering houses for €1 in an effort to re-energize depopulated hill towns. These are often historic, beautiful towns in stunning places, but there's no work for the young. And many of the homes now sit empty.
I predicted back in March that we'd see a new boom in this trend because of the crisis, and that's proven to be the case. In the last month or so, we've seen €1 homes popping up in Salemi in Sicily, Castropignano in Molise, and even an offer from the town of Santo Stefano di Sessanio in Abruzzo to pay new residents a monthly fee for three years, up to a maximum of €8,000 ($9,500) per year.
However, my position is that we can do better. I explain why in this article.
Ultimately, once you price in renovation costs, there are better deals to be found in Italy.
One of my favorite finds, which I brought to you in October was this elegant apartment, listed for just €76,000 ($90,079).
It's situated in the medieval hill-town of Arpino in the region of Lazio and it's part of an old palazzo that dates back to the 1700s.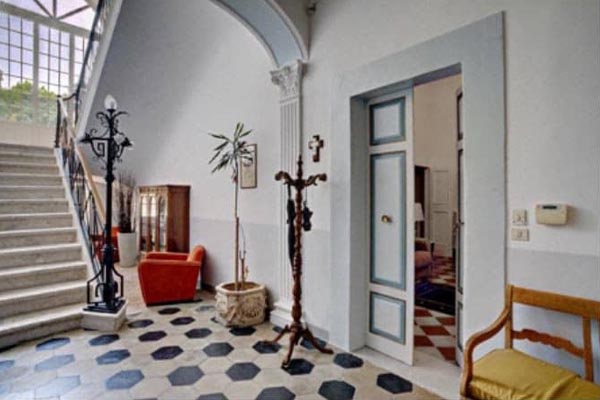 It's been a great year for bargain hunters, but it's only set to get better. The value of marginal real estate in the hills and empty villages in Spain and Italy will go to near zero. In France and Portugal a combination of Brexit and Covid means we're already seeing motivated sellers in places popular with British expats.
My team and I plan to fan out across Europe before the crowds and bring you the best bargains and opportunities.
And each Sunday I will continue to bring you a roundup of the best cheap listings from around the world.
My Most Watched Video
As an old-school real estate guy, I'm pretty new to social media. But this year I jumped in with both feet. I started using Instagram, Facebook, and YouTube.
It's a great way to share photos, send updates from my travels, and to engage with you more directly.
On my YouTube channel, I've started using video to give you deeper insights into the different markets on my beat and as a way to answer your questions directly.
The single most watched video I did this year answered some of your questions on financing overseas real estate. And that doesn't surprise me…
As real estate investors there has never been a better time to borrow money…to use leverage. We are in a historic low interest rate environment and this means in some places we have the opportunity to use leverage to create massive profits from real estate.
Leverage works by using someone else's money to buy a property, thereby minimizing you initial investment and freeing up your cash flow.
You need to be prudent, but with the right deal you can 5X…10X…even 20X your money using the miracle of leverage. The right deal is key. I've looked at lots of deals that have 100% finance at less than 2% and never recommended them to RETA because the deals didn't stack up. Don't buy a bad deal just because of cheap and easy credit.
But there has never been a better time to borrow money in Europe. The ECB is offering us almost free money…and we can use this to supercharge our returns.
And good news, North Americans can borrow in Portugal, France, Spain, Italy…
For example, in Portugal, North Americans can borrow up to 80% loan-to-value on a property at rates of 1% in some cases.
You can watch the video to learn more. And don't forget to subscribe to the channel.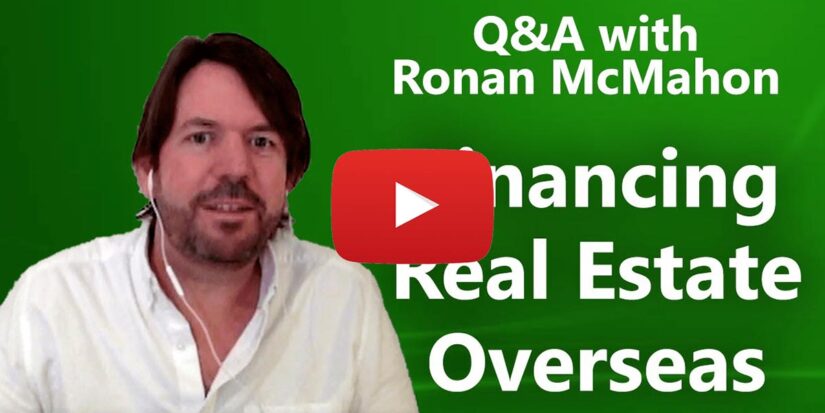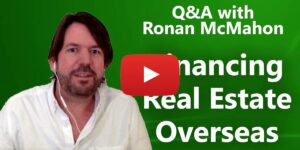 I'll bring you Part 2 of the Best of 2020 soon, so stay tuned…
Get Your Free Real Estate Report Now
Sign up for our free daily Postcard e-letter and get a valuable free report on the The 5 Best Places to Buy Real Estate In 2023.
Related Articles
Property Bargains From $80,000 in These Three South of France Gems
Dream Homes in Italy from $76,617
Upcoming Conferences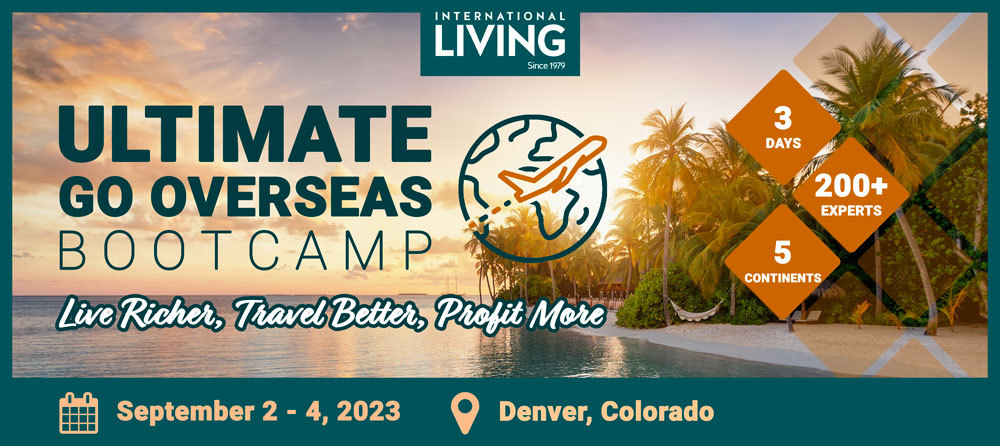 Most Popular Products