For me, the holidays are a buffet of traditions. Sometimes literally…
On the night of Christmas Eve, my in-laws serve up a big turkey and ham dinner. They normally serve it at midnight. In recent times, however, to accommodate children and the sleepy gringo, they eat early.
I have a foot in another world in Cabo, too. I live in a resort community called Quivira where there are multiple hotels filled with folks looking for an alternative Christmas experience. Beach, golf, spa…poolside lounging.
The closest thing you'll find to a white Christmas here is perhaps the white sand of Playa Costa Azul…
When I spend Christmas at home in Ireland, the 25th is the big day of celebration. We eat a big turkey dinner, presents are exchanged, and then the eating and drinking continues well into the evening.
The 26th, St Stephen's Day, is another big holiday in Ireland. Growing up, it was the day we visited my dad's family farm in North County Cork. In some rural parts of Ireland, it's called "Wren Day," a holiday with ancient Celtic origins that predate Christmas.
Wrens were believed to be a link between this world and the next. The wren is said to have betrayed Irish soldiers fighting Norsemen by beating their wings on their shields—it was also blamed for betraying St. Stephen.
This is probably why, traditionally, the wren was hunted and nailed to a pole at the head of the procession on this holiday.
Today, however, the tradition is dying out, celebrated only in a few rural areas by small parades of traveling musicians, often going door to door.
One of my editors sent me this clip of "Wrenboys" visiting his family home in rural County Limerick last year.
From the 25th in Cabo, many of the locals get back to work. In fact, many don't stop. It's high season, and things are busy…
But for me, the days following Christmas are a time to recharge and plan out the year ahead.
Then on the 31st, I don my formal wear for a party at my in-laws. You see, my wife's family are Mexican-Japanese and New Year's Eve is the big occasion in the Japanese culture. My wife, bother in-law, and mother in-law prepare an amazing feast of Japanese food that lasts for days. The tradition is that no one should work in the first week of the year. The feast is laid out and designed to be grazed on during the holiday.
There's a lot to look forward to. But there's a lot to reflect back on too…
Today, I'm sharing Part 2 of the best of Roving Real Estate Investor 2020…
This is a look back at some of this year's highlights…the most read, the most watched, and the most controversial moments of RREI.
To kick off, I'll ask you to cast your mind back to March. It was perhaps the most surreal month of the decade…
Back then, the term "lockdown" still seemed strange outside the context of a prison. The Western World was only just waking up to the threat of COVID-19. Hotels suddenly emptied out. Planes were grounded. In the U.S. there was a massive rush on toilet paper…
I wrote to you from my condo here in Cabo: "Since the gringos headed north, Cabo has been silent, bar the sound of birds singing and distant waves crashing.
"Like pretty much everywhere on earth, the hotels that are open here are almost empty. But demand will bounce back as soon as planes fly again."
"Between now and then, the best thing we can do is use this time to get out ahead…"
And get ahead we did…
That same month we had our first deal from Panama's "Great Bailout." It was the first of a number of deals that emerged from Panama's unique tax incentive.
Here's what I wrote in March:
Our First Bailout Deal…
Panama has been displaying one of the fastest growth accelerations in the world. Its robust economy weathered the 2008 crisis and it will withstand the current global crisis just fine, too.
Panama is one of those safe havens that sucks in resources when things in the world get volatile. Once things settle down it will be back to the races.
Real estate prices will continue to converge with other major international hub cities. Beach real estate close to the city will be highly sought-after. But a couple of things will change in the short term…
We will get access to special situations deals, like the $65,700 bailout I spoke about in the March issue of Real Estate Trend Alert, making it a good moment to buy the right opportunity.
And our group buying power will give us more leverage than ever as local buyers dry up at the height of the panic.
Real Estate Trend Alert's upcoming opportunity in Panama brings both of these short-term advantages together. It's an opportunity to buy true beachfront property, on the nicest, closest beach to Panama City, in an amenity-rich community, with an incredible RETA-exclusive discount.
This RETA-exclusive deal has only been made possible thanks to a little-known change in Panama's tax code. The developer is getting a massive tax credit, and I have used RETA's group buying power to negotiate for that saving to be passed on to us in the form of a discount.
Your can read the full article here.
The Great Bailout is designed to help hoteliers and developers. It's part of a huge drive by the Panamanian government to promote tourism. Very few people know about it.
Not only did we find out about it at RETA, but we're getting our cut because of our group's buying power and my insider connections.
Since March we've had a number of deals that profit from The Great Bailout.
In June we had our opportunity to buy luxury condos in the Gardens at Playa Caracol, a beach community just an hour from Panama City, from $137,000. I figure those condos will be worth $300,000 five years after delivery.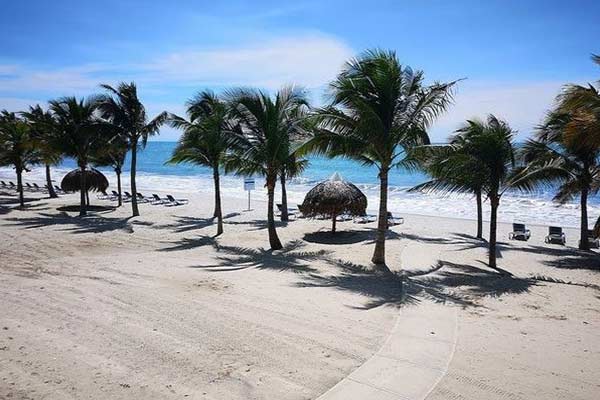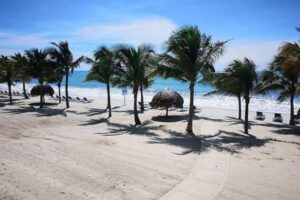 In April, I brought members the opportunity to lock down beachfront condos in Surfside, the market maker at Playa Caracol—again thanks to the Great Bailout.
Surfside is the hotel and residential complex that will bring this true beachfront community to the next level. It's the market maker for what I believe will be a red-hot rental demand. Plus there's serious potential gains on the table. Our RETA-only price was just $214,300 and I figure on gains of $135,700 within five years of delivery.
Our latest deal came just last month. It was an opportunity to get a fully furnished luxury two-bed condo in a discreet, high-end setting at Playa Caracol from just $137,000. I expect a gain of $113,000 five years on.
Already RETA members have saved nearly $13 million on killer deals in Panama thanks to "the Great Bailout." And our opportunity isn't over yet…
I am working on a new deal which could see us do it again in 2021…
Stay tuned…
"Oops!…I Did It Again"
In September I had an unexpected start to my Portugal scouting trip.
I'd been scouting Portugal's stunning Silver Coast, a stretch of Atlantic coastline just north of Lisbon, famous for its ancient towns, breath-taking beaches, and rugged cliffs, when I found myself going sale agreed on a condo…
While it wasn't part of my original plan for the trip, what I found was simply too good to pass up…not because it was such a hot investment opportunity, but because it met nearly all of my criteria for a part-time base.
My criteria are deep value at purchase, perfect weather just before and after high season, proximity to an airport, close to a nice town or village—with golf close by and accessible, affordable public courses—and income potential.
From a second home perspective, the Silver Coast offers some serious value. You get top-tier beach on your doorstep and access to world-class golf. Lisbon is just an hour's drive away, and you're only 10 minutes from the medieval town of Óbidos. I spent an afternoon there, meandering down cobble streets and enjoying the small cafés and craft stores, even taking a short jaunt through the streets on a horse and cart. It's an Old-World joy. A perfect spot for a day-trip. But, for real estate value, I'd stick to the coast.
In the Praia D'El Rey Golf & Beach Resort, you can get a nice—albeit dated—apartment for €150,000. However, I bought true oceanfront at €300,000. What clinched it for me were the new regulations that restrict building within 500 meters of the coastline. So, they literally aren't making any more of these.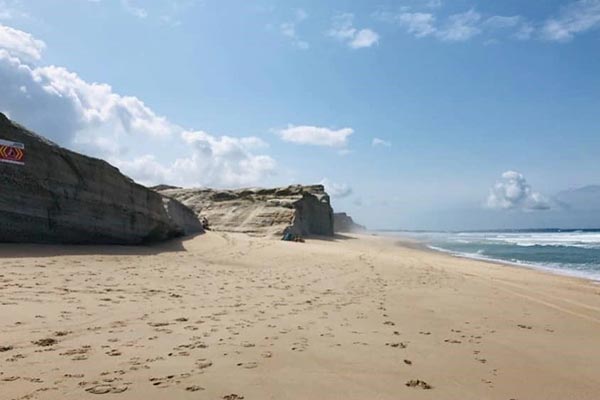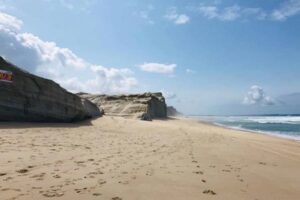 But let me be crystal clear, my criteria for an investment is a whole other thing to my criteria for a part-time base.
The opportunity on the Silver Coast falls short of what I consider true investment-grade real estate. The region hasn't had anything close to the same surge of international buyers as the Algarve. Even true oceanfront condos here will only gross €12,000 to €15,000 a year. You can't find condos this close to the water in the Algarve, but the closest equivalent there would generate magnitudes more—€50,000 to €60,000 a year.
You can read the full original article from September here.
RETA members can discover the best deals I found on my Portugal trip in the October issue.
With Crisis Comes Controversy…
At the start of the crisis in March, I had what was perhaps one of the most difficult decisions to make since I began Roving Real Estate Investor…
I had been expecting a big crisis for over a year. A sharp economic contraction. A moment of great financial fear and insecurity. A crisis moment from which to make our money in real estate.
What I wasn't expecting was that the catalyst to the crisis would be a full-scale pandemic…
I've been through crisis before. As an investor, I see them as a time to snap up an assets cheaply…extremely undervalued.
But this crisis was different. It wasn't caused by banks or Wall Streets. It wasn't just a matter of finance. People's lives have been in danger. There has been suffering, both financial and in the very real sense.
So, when all this began in March and emotions were high, I had a choice to make. I could keep quiet, and keep everything business as usual, or I could risk upsetting readers by highlighting the opportunity…the huge buying moment…that this crisis presented.
I chose to do the latter…
For one simple reason: It was the best thing I could do.
I can't help with the pandemic (other than behaving responsibly). But I can help folks find opportunities to profit and diversify. I can help folks find stunning bolthole properties overseas at knock-down bargain prices. And I have done.
However, some people were upset by the position I took. One reader wrote to me saying:
Are you related to Trump? You sound like a ruthless vulture! How about a little humanity for the thousands of people affected and living in fear, like the elderly, retired customers of yours?
I, of course, take this feedback very seriously. But today I am even more resolute in my position than I was in March. That's because time has proven me right.
Instead of doing nothing, I brought RETA members opportunity, and as a result they have collectively saved millions of dollars on real estate, taking a step closer to a richer retirement, and a life of ease, travel, fun, and adventure.
Eight months on from the start of this crisis and we've already had an amazing run…
I was able to re-negotiate an already killer RETA-only deal on luxury condos in Edena, Tulum, on Mexico's Riviera Maya. Members could lock down spacious homes for just $149,000—homes I figure will be worth $225,000 shortly after delivery. But because of the crisis moment, I was able to negotiate a free pool—valued at $7,000—on top of the RETA discount we were already getting.
On Portugal's Algarve, thanks to a German developer who wanted to make some quick sales, we had the opportunity to buy high-spec homes on a vineyard close to the beach town of Carvoeiro from just €133,000 ($149,336 at the time).
I've also uncovered repossessed homes in one of the Algarve's most explosive communities that we can pick up for at least €120,000 below market value.
In Nicaragua, I got word of a motivated seller willing to accept an offer on a three-story, six-bed, luxury sea-view home for less than half its original listing price. The house had been listed for $789,000. When I brought the opportunity to RETA, the house was listing for $299,000. Shortly after, it sold for around $220,000. An absolute steal. I figure the construction costs alone would be double that.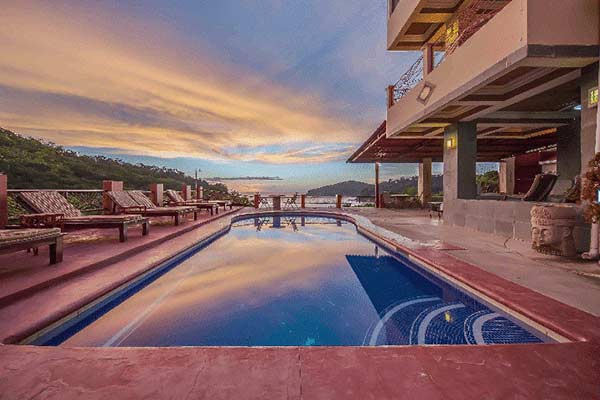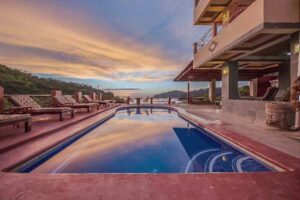 We've seen falling currency values spewing up incredible opportunities. A nice three-bedroom apartment in Medellín, Colombia, which would have listed for $221,875 before the crisis, was going for $178,392…a four-bedroom apartment that was $187,500 listed for $150,754…that's just the effect of falling currency. With a motivated seller, you could offer about 30% lower again…paying less than $80 per square foot.
In Spain, members have locked in 50% discounts on stunning condos in one of the most sought-after locations on the Costa del Sol. The bank selling the condos wanted a fast sale. The original price was set with a 27% discount. Then COVID happened and they cut another 23% off the price. What was a killer deal became an incredible deal. The start price of €325,000 was slashed to €164,000.
In Uruguay, members could lock down ocean-view lots ahead of a Path of Progress from just $31,356. Cash buyers got an additional 15% discount. I expect these lots to be worth $50,000 when the world recovers from the current crisis over the next few years.
In Panama we took advantage of "the Great Bailout" to lock down real estate at insanely low prices on the Pacific Riviera, just steps from the beach.
There is much more coming…
There has never been a better moment to take a little of what you have at home and spread it around overseas.
My team and I are cranking up for a banner year in 2021.
More on that soon…
Get Your Free Real Estate Report Now
Sign up for our free daily Postcard e-letter and get a valuable free report on the The 5 Best Places to Buy Real Estate In 2023.
Related Articles
Albufeira: The Algarve's Wild Card
Dream Homes in Italy from $76,617
Upcoming Conferences
The Only 2023 Fast Track Costa Rica Conference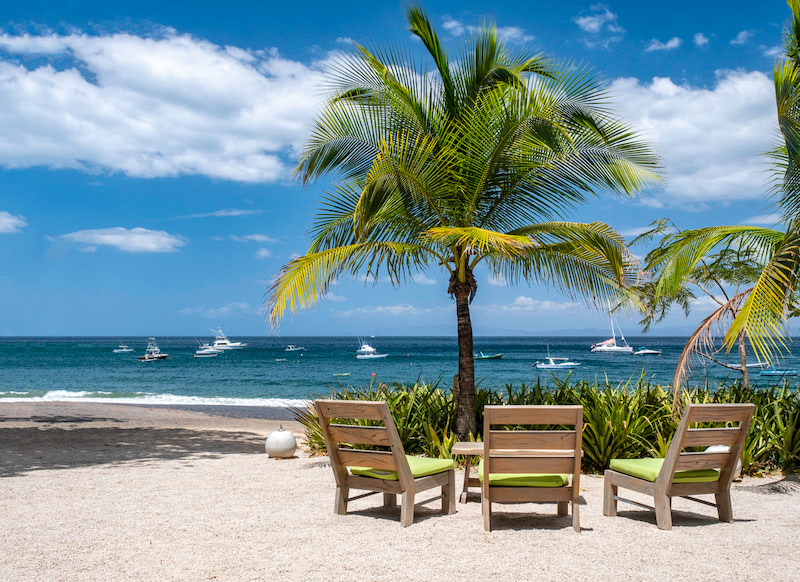 If your dream retirement involves stunning beaches… lush green mountains… a perfect year-round climate… first-rate healthcare… incredible value for money (a couple can live well on $2,109 a month—including rent!)...
Join our Costa Rica experts and expats in June and discover true Pura Vida.
REGISTER NOW, SEATS LIMITED: EARLY BIRD DISCOUNT HERE
---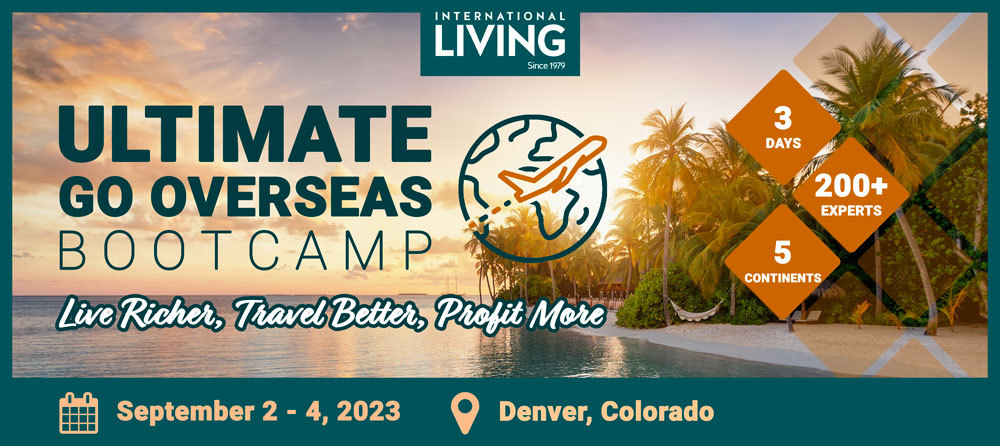 Most Popular Products