Living part-time in Europe can be the best of both worlds: You can experience life there like a local…but without the responsibilities (like getting residence visas) of full-time life. And Spain offers some of the best part-time living in Europe…
Spain is one of Europeans' favorite "beach destinations." If you go in summer you'll find most of the coast heaving with tourists. One solution: Head to the coast off season.
Spring is shoulder season, so rates haven't yet spiked to their summer levels. And on the southern Spanish coast, daytime temperatures in spring can be sunny and in the 70s F—still chilly for swimming, but pleasant for strolling and sitting at sidewalk cafés. April/May is also good for avoiding beach crowds. In fact, these months provide some of the best weather throughout the country.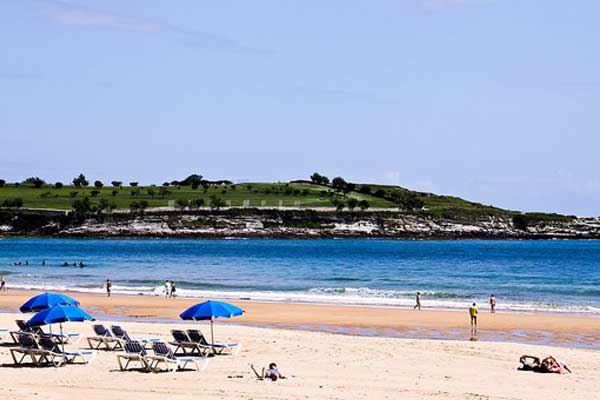 Cool northern provinces like Navarre, Cantabria, Asturias, Galicia, and the Basque country offer forests, mountains, friendly locals, and food to die for. My favorites include little Vitoria-Gasteiz, capital of the Basque country, and Pamplona, in Navarre (although avoid the San Fermín festival, with its famous running of the bulls, in early July).
Travel by rail in Spain is fast and efficient to large and medium-sized cities. Cost can depend on the time of day, so check Renfe.com for schedules and prices. Look out for special fares…and if you're aged 60 or older, get yourself a Tarjeta Dorada. This train discount card can save you up to 40% off train fares. The card costs about $7.38 and even tourists qualify for it.
Many regional bus companies also offer fare discounts to seniors, so be sure to ask about them before you buy your ticket. You usually must just show a passport or other official ID.
Car rentals and gas tend to be expensive in Spain. So if you want a car (useful for exploring the countryside), book the rental while still "back home." And plan your trip carefully to minimize the amount of time you'll need it.
Following Spanish eating habits will also keep costs down. Lunch is the big meal of the day, and the lunch special, or menú del día, is a great bargain. For anywhere from about $11 to $20, you'll get two to three courses, plus a beverage (which can often be beer or wine). Make that your big meal out (or prepare it in your rental), and follow it with a light dinner or tapas.
If the idea of green, northern Spain appeals, consider basing yourself in Vitoria-Gasteiz. This little city (population about 250,000) has a lovely, walled Old Town whose narrow streets invite exploration. Museums, bars, restaurants, cathedrals, and enticing shops are at every turn. (Try the local wine—the Rioja Alavesa—and some scrumptious tapas after a day exploring. The Basques are known for their fine cooking, and you can't go wrong with Bar Tolono, right in the Old Town.) On the city outskirts are wineries and Neolithic and Iron Age ruins to explore, as well, so there's plenty to do.
Vitoria consistently ranks as one of Spain's top cities for quality of life, and it was the European Green Capital of 2012 (thanks to all its green space), so you'll enjoy fresh mountain air, even in the heart of town. For much of the year, with a little negotiating, you can rent a vacation apartment from about $800 a month.
For day trips, check out Bilbao and Pamplona—each is about an hour away from Vitoria by car, or less than two by bus. Or better yet, stay for a weekend—both cities are worth it.
Related Articles
There Are Many Reasons for Moving to Spain
An Overview of Traditions and Culture in Spain