I got in on Panama's real estate market in 2004. I invested in a little one-bedroom pre-construction condo in a prime city location.
At the time, Panama was setting off on its first wave of transformation.
A change of city zoning had triggered a flurry of construction in prime, central neighborhoods. These were desirable and popular locales. But, until the rezoning happened, the only condos available to buy or rent were very large. They often covered 2,000 to 3,000 square feet. Buildings featured one or two condos per floor. These condos were expensive to buy, run, and maintain.
That first wave of transformation focused on shiny new condo buildings with smaller units. The condos typically came with high-end finishes like granite counters. They often had amazing views of the city or the ocean. They were in buildings with swimming pools, gyms steam rooms, and social areas.
They were a huge hit. And, not just with local professionals and young couples.
Once word got out, investors like me jumped in. These condos were priced low (incredibly low for a capital city in an emerging hub). Potential gains looked strong—the country's economy was booming and the middle-class growing rapidly.
I did very well with my pre-construction condo. I bought for $147,630. I sold shortly after completion for $220,000. My profit: $72,370.
The transformation we're tapping into today is part of Panama's second wave. A Path of Progress is barreling along Panama's Pacific coast and it's opened up the closest, nicest beach to the city. That's where we have our opportunity…
Today, at 1 p.m. ET, Real Estate Trend Alert members can lock down true beachfront condos in Surfside, Playa Caracol. These condos are right on the sand, in a community that's packed with amenities.
It's hard to believe that 13 years on from the time I sold my first condo in Panama—a period in which Panama's economy more than doubled in size—RETA members can lock down a condo right on the sand, just an hour from the city, for less than I sold my little city studio for.
This opportunity is thanks in part to the current crisis. Panama's tax code is being amended to help hoteliers and developers and the savings are being passed on to RETA members…to the tune of $65,700 for each member who acts.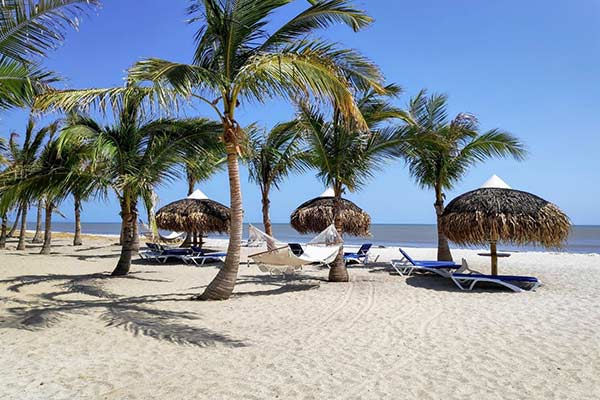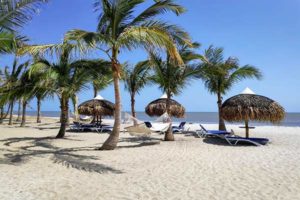 Last year, I spent time in Asia's major global hub cities: Bangkok, Singapore, Hong Kong. The parallels with Panama City were striking.
Like Hong Kong, Panama City is an important trade and business center, offering significant tax and tariff breaks on importing and exporting goods. Using the Singapore model, Panama City has set itself on a track to wealth from trade, shipping, and finance. It's an important banking center, a tax haven, and attracts major multinationals to set up regional bases. And like Bangkok, Panama City has positioned itself as a start-up-friendly business hub. Both cities attract entrepreneurs and investors from all over the world.
They are all fast-growing global hubs. However, Panama stands apart in one key way…it's still silly cheap. In fact, the pricing differential with other global cities is mind-blowing.
A short time into my trip to Asia, I sent this memo to my team: "This Panama opportunity we have is much bigger than I thought…"
Comparing the top end of the market, every major hub city I visited showed pricing in the range of five to 10 times Panama's pricing. The high-end market is where you find Panama's most undervalued real estate. And it's where we'll find the biggest gains.
All four global hubs have seen strong economic growth over the last few decades. But here's the thing: Panama has significantly outgrown each one. And though Panama started on its growth trajectory more recently…it's catching up.
And while its real estate prices still don't reflect this, that's set to change….thanks to what I call "the big squeeze."
Like Hong and Singapore, Panama City has a rapidly growing population. There's more demand for housing. But there's a shortage of land for development.
Singapore's population is expected to grow by a third over the next two decades. But its landmass is tiny. Golf courses are giving way to housing…and there's talk of building floating communities in the future. Land is at a premium.
That's also the case in Hong Kong. Hong Kong's population grew by 25% since 1997. But only 7% of Hong Kong is zoned for housing. Around half that is taken up by low-density rural homes. This is one reason why Hong Kong's housing prices have soared to a level that ranks it the most expensive market on the planet. The average family would need to save for 21 years without spending a single dollar to buy a home in Hong Kong.
We can see this land scarcity at play outside Asia. Qatar turned to pricey land reclamation to solve its problem, spending $15 billion to construct one island. In London and San Francisco, debate rages about urban zoning, converting commercial space, taking over abandoned properties…anything to alleviate the big squeeze.
Panama's population, around 3 million in the year 2000, is now estimated at more than 4.2 million. And it's projected to hit 5.8 million by 2050. More than half of the population lives in and around the capital city.
This concentration of people smacks up against a barrier: land shortage. Panama City is hemmed in by the Pacific Ocean on one side and large parcels of protected land and watershed for the Panama Canal on the other. There's very little room for urban sprawl.
A big squeeze is on its way. And when it kicks in, it will push real estate prices one way: up.
A global hub like Panama attracts investors, entrepreneurs, big multinationals, well-skilled professionals, and the seriously wealthy. They shop in designer stores, tote the latest smartphone, drive top-end cars. They want the best. That includes the best real estate…
And there's nothing better than Surfside in Playa Caracol, the closest true pristine beachfront to Panama City…where RETA members can own today from just $214,300.
As well as the full-frontal ocean views and being right on the beach, this community includes amazing amenities. We're talking a luxury spa, state-of-the-art gym, superb pool and beach club…restaurants…and all right on the beach. Amenities so close to the beach they're in the sand…and your day's soundtrack is waves breaking on the shore.
Wishing you good real estate investing!
Get Your Free Real Estate Report Now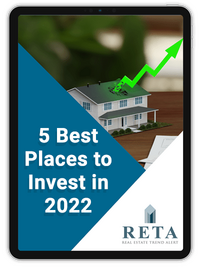 Sign up for our free daily Postcard e-letter and get a valuable free report on the The 5 Best Places to Buy Real Estate In 2022.
Related Articles
The 10 Best Places to Invest in Real Estate
You Can't Get Closer to a Beach Than This…
The "Goldilocks" City—Not Too Big, Not Too Small