The window to get a European Golden Visa could be closing.
To remind you, a "Golden Visa" is a path to full time residency through investment, which allows folks to gain residency, and sometimes citizenship, through purchasing real estate or other assets within a country.
Real Estate Trend Alert members have successfully used Golden Visas to get residency in Portugal, Spain, and elsewhere.
But it's a practice that the European Parliament have been determined to end for some time…
Now, following a recent scandal surrounding Cyprus' Golden Visa, Europe are stepping up the pressure on other European countries too.
That means we might have very limited time left to take full advantage of the best Golden Visa in Europe…at least in its current form.
Portugal's Golden Visa has been one of the continent's most successful Golden Visa programs. It played no small part in Portugal's economic recovery following the Great Recession. Since it was launched in 2012, it has attracted nearly €6 billion in direct overseas investment, with nearly €5 billion of that attributed to real estate investment.
Depending on the location and the type of property you choose, you can get residency with an investment as low as €250,000, all the way up to €500,000.
Almost 8,000 people have taken advantage of the program to date.
However, earlier this year, due to EU pressure and some in-country backlash from socialist leaders, Portugal proposed a change that would remove Golden Visa eligibility from property purchases in Lisbon, Porto, and other high-density areas.
That proposal was curbed in June due to the COVID-19 crisis and the economic imperative to attract foreign investment.
Now, the Portuguese authorities have entered talks once again to decide whether to pass this legislation in early 2021.
It looks like it may happen. Meaning there's just a short time left to take full advantage of Portugal's Golden Visa.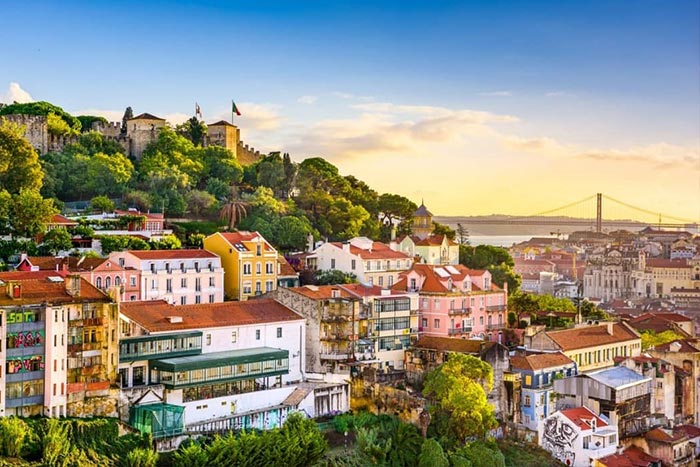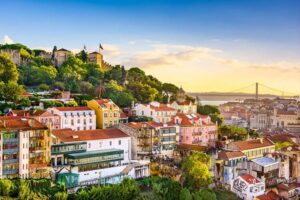 The clock is ticking on our Golden Visa opportunity in Portugal…
But whether it happens or not, this is an unmissable time to buy in Portugal…
As I explained yesterday, money has never been so cheap. In Europe interest rates are at an all-time low. On my scouting trip to Portugal, I quoted mortgage rates of between 1% and 1.5%.
In the case of bank repo properties, you can often buy with 100% financing.
Adding to this, we're in a moment that's drumming up some exceptional deals…
Soon, I'll be bringing Real Estate Trend Alert members the full low-down from my month-long trip in their monthly issue of RETA.
I've covered thousands of miles, from the Algarve in the south to the northern city of Porto. I made offers on two properties, found awesome bank fire-sales, incredible "overlooked and unloved" real estate, and I've negotiated a RETA deal in the Algarve's most historic town.
I also dug around for stunning bargain boltholes in the country for under $100,000. And I've pounded the pavement in Lisbon, looking for signs of an impending crash…and ways we can profit.
It won't be my last scouting trip in Portugal, but it may be the last time I'm there while Portugal's superb Golden Visa is still intact.
Get Your Free Real Estate Report Now
Sign up for our free daily Postcard e-letter and get a valuable free report on the The 5 Best Places to Buy Real Estate In 2023.
Related Articles
The 10 Best Places to Invest in Real Estate
Would You Live in a Murder House?