I vividly remember the day when our five-year plan turned into a much shorter one. I had received our Canadian property tax bill in the mail, and after reviewing it said to my husband, "Why are we waiting?"
This question put our plan into action, and 18 months after purchasing our house we arrived in Ecuador for good with four suitcases and two cats.
A little over six years ago, my husband and I decided to embark on the adventure of a lifetime. At just 33 and 45 (respectively) we decided to call it quits in Canada and move abroad to Ecuador. A friend had told us about the country, and in 2012 my husband and our parents went to see it for ourselves.
We toured the country by bus. Our first stop was Cotacachi. It wasn't on our radar, but my parents had friends who lived there. We reached out to them for some info, and before we knew it, we were spending a few days in their guest suite.
It's a small village high in the Andes that's known for its leather craft works. Despite the elevation, however, the climate is idyllic thanks to its location on the equator. Mild weather makes it easy to enjoy the many outdoor markets, where plenty of fresh produce is sold at bargain prices. Or, you can wander to Leather Street, where the town's famous craftwork is on display. High-quality leather products, from jackets to boots, are on sale at prices you wouldn't find anywhere in the States.
After exploring Cotacachi and surrounding areas (Ibarra and Otavalo) we hopped on a bus to the Amazon. We made an overnight pit stop at Papallacta, which is an incredible spa and resort at 12,000 feet in the stunning Bellavista Cloud Forest Reserve. The 2,000 acres of pristine forest are home to variety of unique and exotic wildlife, including numerous Orchid species and the flighty white-booted racket-tail hummingbird. After enjoying its lush biodiversity, we continued south to Tena, where we did some white-water rafting before carrying on to Cuenca.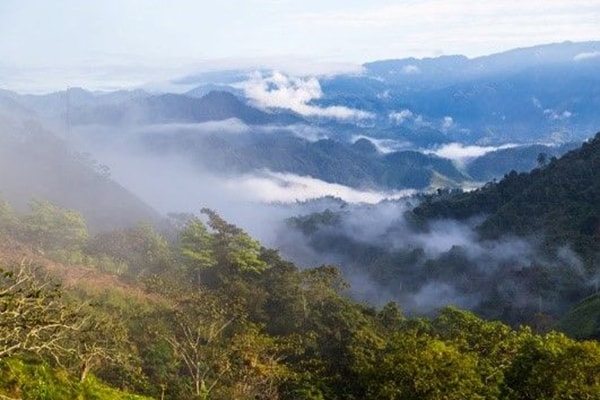 Strangely, we found the city to be nearly deserted. We quickly realized that it was the Easter weekend and people often leave the big cities to head to the beach towns for their long weekend. We decided to hop on a local bus and explore some nearby towns. In Gualaceo we experienced hornado, a roasted pork and potato dish that's my favorite Ecuadorian recipe to this day. In Chordeleg we were delighted to be caught up in a town-wide water fight, a local Easter tradition. Holy Week is a unique and exciting tradition throughout Ecuador, a time of celebration that involves colorful festivals and folklore.
It didn't take us long to realized that Ecuador was the place for us. It seemed to have everything we were looking for; the people are kind and accepting, the food was delicious, and Spanish was an easy reach for us, since my husband speaks French. We couldn't help but compare everything we'd seen to our time in Cotacachi, and when all was said and done no other place brought the same feelings of joy and comfort that we felt in Cotacachi.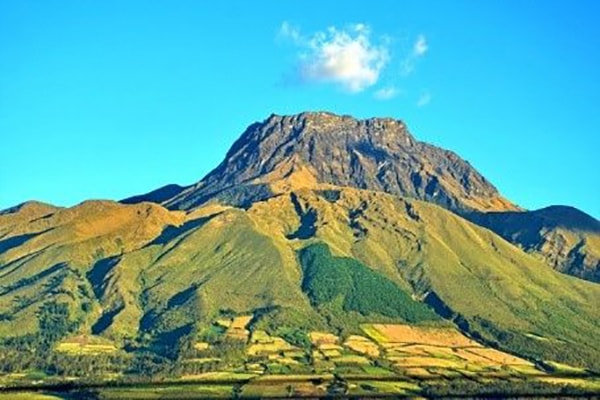 We returned exactly a year later to purchase a quaint duplex in a small development on the Southwest corner of Cotacachi. We were only the second people to buy in the development and purchased the house new for $61,000 USD. Prior to moving in, we converted two of the three small rooms into one large master bedroom overlooking the two beautiful mountains that flank Cotacachi.
Living here has been extremely rewarding. We are quite a bit younger than the average expats, but we have easily found our place in the community. There's no reason to wait when you've found your perfect home.
Get Your Free Real Estate Report Now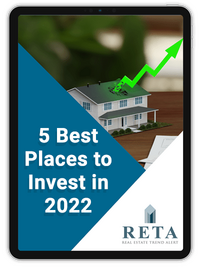 Sign up for our free daily Postcard e-letter and get a valuable free report on the The 5 Best Places to Buy Real Estate In 2022.
Related Articles
Ecuador Real Estate: Now Is The Time To Buy
The Many Benefits Of Living In Cuenca, Ecuador
Amazing Ecuador Real Estate and Property
Upcoming Conferences
Live Better, Spend Less, Retire Sooner
IL's Retire Overseas Bootcamp
October 21-23, 2022 in Atlanta, GA

In safe, warm, welcoming communities abroad, as little as $1,700 a month can bankroll a good life... this fall, our experts will show you where—and how.
Early Bird DISCOUNT—Save $100 When You Register by Sep. 29
Details Here IL's Retire Overseas Bootcamp
---
Registration Now Open for the Best of Europe Private Screening

In the Right Spots in Europe, You Can Retire in Style—in an Historic, Sun-Drenched Locale—for as Little as $2,300 a Month or Less—Especially Now With the Dollar and Euro at Parity for the First Time in Two Decades.
And We'll Show You How, October 1-2, During the Special All-Online Best of Europe Private Screening.
---
The Income Revolution Forum
What if You Had the Freedom to Enjoy the Good Life Anywhere in the World You Wanted to Be...and Get Paid While You're There?
We'll show you how—with hands-on guidance—you could beat inflation...secure your retirement...ditch your commute...and turn a skill you already have into a portable side income of $300, $600, even $3,000 or more a month.