Here at International Living we're very much a global family. One that's spread out around the world…across four continents, actually. Our correspondents and editors—who are always on the move, scouting out new locations and revisiting old favorites—are our eyes and ears in the world's best retirement havens. And like any good family, we're in constant contact with each other.
Whether it's discussing the latest festival in a Latin American mountain town or where to get the best shot of rum on some obscure Southeast Asian island, it's an essential part of what we do. It's from our correspondents and editors that we get the insider info to bring you the best opportunities overseas living has to offer…in our monthly magazine, our Daily Postcards, and our many books, reports, kits, and courses.
From English-speaking islands at the heart of the Mediterranean to colorful colonial cities in Nicaragua…from the ruins of the Inca Empire in the high Andes to overlooked islands bathed in Caribbean sun, we leave no corner of this world unchecked.
Let me show you…
IL Roving Latin America Editor, Jason Holland, has recently returned from a trip to Peru, one of South America's most exciting up-and-coming havens. I talked to Jason when he got back…here's what he had to say about it:
"It's a place of great food and an ideal climate. The lifestyle is laidback. And while you feel the pull of Incan and Spanish colonial history—the historic buildings and indigenous people in traditional dress everywhere you go are a constant reminder—there are plenty of conveniences like high-speed internet and reliable electricity. You'll find modern cities with ancient hearts, easy residence options, and warm, friendly people. And it's all low cost—a retired couple could live comfortably on $1,500 for all their expenses."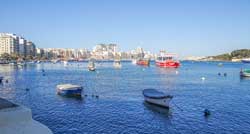 Half the world away, Glynna Prentice is just back from her latest trip to Porto, a Portuguese city with great food, charming cafe culture, and a scenic setting looking out onto the Atlantic where expat couples can live comfortably for $3,000 a month or less. But what struck Glynna the most when I spoke to her was how easy it is for English-speakers to get by here—as a growing number of them do.
We're also setting our sights on Malta, a low-cost, English-speaking haven blessed with Mediterranean warmth year round. Our France Correspondent Barbara Diggs waxed lyrical about Malta when I spoke to her after her recent trip:
"I'm dreaming about living here. And why not? For anyone who loves the idea of living in the midst of the rich history of old Europe, craves sunshine and cyan-hued waters, eye-blink Mediterranean winters, and a mellow lifestyle, it's ideal. The cherry on top? It's English-speaking." And this is one of the few places in the Mediterranean where you can still get a property without breaking the bank.
This fall, Barbara will also be making her way to the south of France, a region with great wine, warm weather, and romantic Old-World living. Expect to hear her take on this region before the end of the year.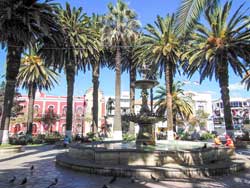 Malta isn't the only place we're excited about right now. Bolivia is another country very much on our radar. In cities like Cochabamba, you'll find all the amenities you need, as well as year-round weather in the 60s F and 70s F, for $1,000 a month or even less.
"Here flowers bloom year-round and there's no need to heat or cool your home," says my contact on the ground, Miranda Booher. "To top things off, this city also offers outstanding dining options and terrific, expat-friendly healthcare for pennies on the dollar."
Hardly surprising that more and more expats are waking up to the opportunities this Latin American nation has to offer. IL Correspondent Wendy DeChambeau will be heading to check it out in September so you can look forward to more coverage from Bolivia over the coming year.
Southeast Asia is a part of the world we're keen to explore more too. And with good reason. It houses some of the most affordable living of any region on our beat. In cities like Da Nang, Vietnam, expats report living well on less than $1,000 a month. Our new correspondent in Southeast Asia, Wendy Justice, is back recently from the laidback, artsy Cambodian city of Battambang:
"I think it's the slow pace of life and the small-town feel that impressed me most," she says. "I felt as if I had traveled back to the early 20th century. Most buildings in the downtown area are at least 100 years old. Quiet streets are framed by French-colonial shop houses, with large overhanging porches."
Get Your Free Report on the World's Best Places to Retire:
Learn more about the best places in the world to retire in our daily postcard e-letter.
Simply enter your email address below to sign up for our free daily postcards and we'll also send you a FREE report on The World's Top 10 Retirement Havens.

Get Your Free Report Here