Don't believe everything you read in the news…
These days, such a statement is so self-evident it verges on banal.
But every now and again, I'm reminded why it's so important.
For instance, if you were to believe a recent article in The New York Times, you'd think that a home near the water in an emerging destination should cost you upward of $500,000.
I nearly spat out my coffee when I read it.
The piece, which claimed to offer a rundown of "destinations around the world that home buyers are just discovering," was hopelessly out of the loop.
Their so-called discoveries were places that savvy real estate investors had already found…bought in…and made their exit from.
Even being generous, I'd say they were at least a few years late to the party. But in some cases, I'd say more like a decade.
For instance, one of their "discoveries" was Ambergris Caye in Belize.
I first visited Ambergris Caye in 2005. Back then it was a super cool destination. However, that was at its peak… When I visited again in 2009, the shine was gone from the once idyllic island. Developers had scrambled to build anything they could sell. Sprawling blocks of ugly condos went up right next to the beach. The style or visual appeal didn't matter. All that counted was building—and selling—fast. It had rapidly become overdeveloped and overpriced. And anyone with any sense of the market was already looking for the next place.
If you're a Real Estate Trend Alert member, you'll already know where that next place is.
You might even be one of the RETA members who has locked in a double-your-money opportunity there.
I'm talking about the peninsula of Placencia in southern Belize...
Placencia is a 16-mile peninsula rimmed by stunning white-sand beaches on one side and a protected lagoon on the other, it's an incredible location. But the lack of proper access kept it off the radar for years.
When pioneer expats and tourists eventually started to come, the quickest route was a puddle-jumper plane from Belize City. But when the road was finally upgraded in 2011, it was a game changer. The challenging journey became an easy three-hour drive from the international airport. And with accessibility came a surge in tourism.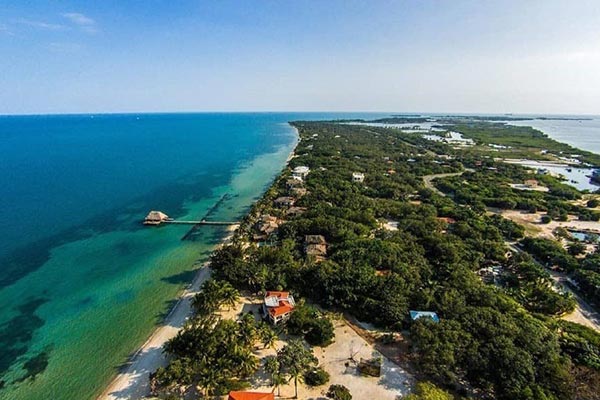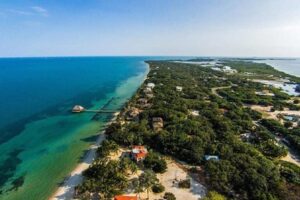 Placencia is still very much in the early days of its tourism growth, and most folks are so focused on the dreamy beach lifestyle Placencia offers, they miss the overlooked and undervalued deals on the market…the ones that deliver fat returns…like the deal I recommended to RETA members that delivered $600,000 in gains.
It was a small project of 31 lots that a bank had initially tried selling for $1.4 million. They had no takers, but a contact of mine was told (unofficially) that they wanted an offer around $600,000 for the land. So, I brought the deal to RETA.
The eventual buyer paid just $500,000. Then he sat back and did nothing…until he sold it on for $1.1 million just over a year later. He more than doubled his money with zero effort and a tiny amount of overhead.
Those are the kind of deals you can find when you make a true discovery.
But let's get back to The New York Times list…
Another place they've named as an "emerging area" is Manuel Antonio in Costa Rica. It's a place I've talked to RETA members about numerous times, but not for the reason you might think.
Parque Nacional Manuel Antonio, established in 1972, is the smallest national park in the country, but it's also the most visited. That tourist footfall triggered an explosion in growth in the area.
By 1980, Manuel Antonio had a beachfront bar, a restaurant, and some rustic accommodation. But a few luxury villas signaled the path this locale would take…
Today, Manuel Antonio is a hot destination. It attracts adventurers, surfers, wildlife enthusiasts, and folks looking to escape the rat race.
I can see the appeal. I enjoyed a vacation in Manuel Antonio. It's a special spot. My guide showed me monkey families, tree frogs, and rare birds in the sights of her telescope. I chased dolphins and whales by boat. In the evenings, I had my pick of top-notch restaurants. I'd happily go back for another vacation.
But for real estate investors like us, Manuel Antonio is a dead zone. The big opportunity passed more than 15 years ago. Those that got in early made a killing.
It's now home to posh boutique hotels that charge $300, $400, even $500 a night. There are top-quality restaurants. A home here doesn't come cheap, either. Sellers ask $700,000 for nice condos with an ocean view. A house with an ocean view starts at a couple of million and goes up from there.
What I look for is the next Manuel Antonio. And I found it in Costa Rica's Southern Zone.
The Southern Zone has got everything that Manuel Antonio offers—and more. It boasts the dramatic landscapes, the wealth of wildlife, the restaurants. But there is one crucial difference. This area is much more affordable (if you've got the right contacts) and comes with a lot more upside.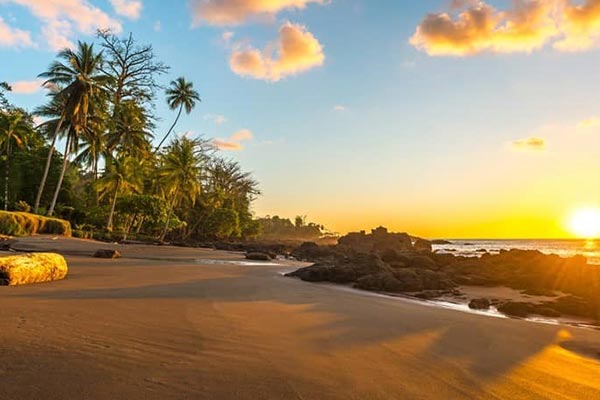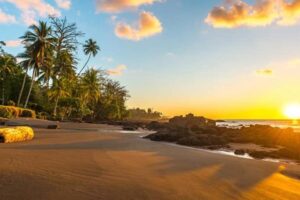 Like Placencia, the Southern Zone stayed off the radar of tourists, investors, and second-home buyers. Everyone knew where it was. Some understood how much potential it held. But very few scouted it or spent time there. For one very good reason: it was difficult to get to.
That put the Southern Zone into an asset class that many avoid, but one that I target: unloved, overlooked, and undervalued.
Then, a transformational event flipped this locale from no-go to a buy-now commodity.
After 30 years of rumors and promises, new roads were finally built, making the Southern Zone accessible for the first time. The roads opened in 2010. It's a game changer for the Southern Zone. The drive from the country's capital, San José, and its international airport is now an easy three hours…with panoramic ocean views along the way.
We've seen the impact an event on this scale had in another part of Costa Rica, the northern Pacific coast. There, improved access in the early 2000s triggered a rapid spike in real estate values. A sharp uptick in tourist numbers and growing demand for development land, hotel rooms, and second homes sent prices soaring. A lot that would have fetched $50,000 in 2002 shot up to $500,000 by 2006. That's a 1,000% gain in just four years.
I expect we'll see a similar trend in Costa Rica's Southern Zone. The thing is, the Southern Zone is nicer than the northern Pacific. It's an incredible landscape of towering forest-clad mountains that plunge down to a sandy coastline. It's often compared to Hawaii or Tahiti.
And it's a place where RETA members have been able to buy premium ocean-view lots with members-only pricing. Members can read more about our most recent Southern Zone deal here.
Look, I've nothing against The New York Times. But the fact is, when it comes to emerging overseas real estate destinations, they're about a decade behind true insiders.
I spend six months out of every year on the road doing boots-on-the-ground research in order to find places before they really take off…and find the ways for RETA to profit. Because the thing is, once a destination gets touted as "emerging" from a mainstream newspaper, it's likely already too late.
But there are strategies you can use to stay ahead of other investors.
One of the best and most useful for finding the best real estate deals is to follow a Path of Progress.
A Path of Progress event is any kind of development that strengthens the prospect of capital appreciation in a town, region, or country.
For instance, new roads, airports, or bridges might launch a Path of Progress in a location that was once difficult to access. New infrastructure can cause a snowball effect, bringing investment…tourism…and economic growth. All of which drive real estate values higher.
When you buy ahead of a Path of Progress, you can own best in class real estate for a song, with double-your-money potential.
If you're a RETA member, you can learn more about using this strategy to find profitable real estate in my reports, right here.
Get Your Free Real Estate Report Now
Sign up for our free daily Postcard e-letter and get a valuable free report on the The 5 Best Places to Buy Real Estate In 2023.
Related Articles
The 10 Best Places to Invest in Real Estate
Election Fatigue? I'm Here to Help